MAD Lions
MAD Lions North America Rank #9 N4RRATE Marshall Massey Ange Adam Milian Trick Justin Sears Drone Taylor Johnson ZexRow Anthony Colandro has signed NA free agent team Dark Ratio
Dark Ratio Inactive Ange Adam Milian Trick Justin Sears ZexRow Anthony Colandro Drone Taylor Johnson Will William Cheng , one of the six teams that recently qualified for the NA Valorant Challengers League.
MAD Lions English
@MADLions_EN
MAD Lions previously fielded an EMEA-based roster that participated in VRL France and ended up placing second in Stage Two. The roster disbanded towards the end of 2022.
The core of Dark Ratio was signed to DarkZero Esports
DarkZero Esports Inactive ScrewFace Kyle Jensen Ange Adam Milian Trick Justin Sears ZexRow Anthony Colandro Drone Taylor Johnson until July 2022. The organization announced its exit from Valorant and the players who decided to stay rebranded as Dark Ratio. They won multiple tier-two events including the Knights Monthly: July and BoomTV: Proving Grounds Unleashed. William "Will" Cheng from 100 Thieves joined the team at the beginning of 2023, along with a new coach Ryou "MoonChopper" Nishiyama. Dark Ratio made it through the NA Open Qualifier, dropping only one series to The Nation
The Nation Inactive brax Braxton Pierce Rossy Daniel Abedrabbo Stewie2k Jake Yip TiGG Tanner Spanu WARDELL Matthew Yu before finding revenge in the Lower Bracket final against them and qualifying.
MAD Lions is the second EMEA organization to invest in the NA scene, after G2 Esports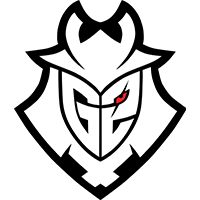 G2 Esports North America Rank #20 ShahZaM Shahzeb Khan dapr Michael Gulino wippie Maxim Shepelev OXY Francis Hoang penny Erik Penny signed a mix of Sentinels
Sentinels North America Rank #16 pANcada Bryan Luna Marved Jimmy Nguyen TenZ Tyson Ngo dephh Rory Jackson zekken Zachary Patrone Sacy Gustavo Rossi and Version1

Version1 Inactive players.
MAD Lions are now: