The list of teams participating in the EMEA Challengers Playoffs has been finalized, featuring both expected and unexpected teams across all three regions.
Few people anticipated this exact combination of teams, a mix of underdogs and title contenders all in the same pot. Notably missing are the Ignition Series champions, the European and CIS First Strike Champions, as well as the European Stage 1: Masters champions.
G2 Esports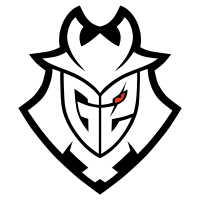 G2 Esports Europe Rank #8 Mixwell Oscar Cañellas zeek Aleksander Zygmunt ardiis Ardis Svarenieks paTiTek Patryk Fabrowski pyth Jacob Mourujärvi , Team Heretics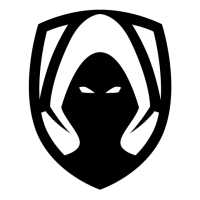 Team Heretics Europe Rank #7 AvovA Auni Chahade nukkye Žygimantas Chmieliauskas lowel Christian Garcia Antoran pAura Melih Karaduran , Acend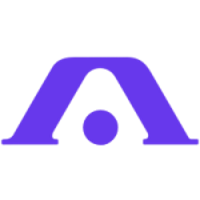 Acend Europe Rank #4 koldamenta Jose Luis Aranguren cNed Mehmet Yağız İpek starxo Patryk Kopczynski BONECOLD Santeri Sassi Kiles Vlad Shvets and forZe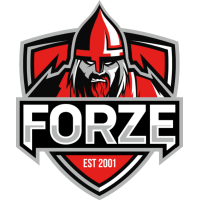 forZe Europe Rank #9 SUYGETSU Dmitry Ilyushin Art1st Vyacheslav Lyadnov hugeon Denis Vasiliev Coffee Nikita Antsypirovich zeddy Nikolai Lapko will not be able to compete for a chance to represent Europe in Iceland.
VALORANT Champions Tour EU
@valesports_eu
Europe
Stage 2: Challengers 1
Acend and Heretics entered as two of the clear favorites alongside FunPlus Phoenix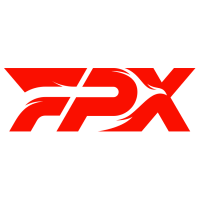 FunPlus Phoenix Europe Rank #3 Zyppan Pontus Eek ANGE1 Kyrylo Karasov Shao Andrey Kiprsky ShadoW Tobias Flodström dimasick Dmitriy Matvienko and Guild Esports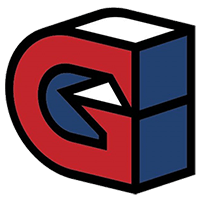 Guild Esports Europe Rank #11 Sayf Saif Jibraeel Yacine Yacine Laghmari bonkar Malkolm Rench draken William Sundin Leo Leo Jannesson , who made up the top 4 of the Stage 1: Masters event.
However, both Acend and Heretics were upset in the opening round by Ninjas in Pyjamas

Ninjas in Pyjamas Europe Rank #10 chiwawa Egor Stepanyuk CREA Charles Beauvois Jady Yaroslav Nikolaev rhyme Emir Muminovic akukhoS Kévin Droolans and Opportunists, now Team BDS
Team BDS Europe Rank #6 logaN Logan Corti rodeN Rodolphe Bianco AKUMAAAAA Alex Lo Bello TakaS Jonathan Paupard hoppY Dylan Aube , respectively. Although NiP had to fight hard for their win, BDS looked much more convincing in their own match.
Guild and FPX advanced uncontested, knocking out both Alliance
Alliance Europe Rank #17 Fearoth Enzo Mestari luckeRRR Niels Jasiek kAdavraa Thomas Johner hype Tautvydas Paldavicius xms Alexandre Forté and Team Vitality
Team Vitality Europe Rank #13 LoWkii Théo Téchené JESMUND Jesse Terävä bramz Bayram Ben Redjeb vakk Vakaris Bebravičius ceNder Jokūbas Labutis heading into the semifinals. Yacine "Yacine" Laghmari looked very much on top of things in their series against NiP, as did Pontus "Zyppan" Eek when facing BDS. Both of the teams reverse swept their opponents, with FPX looking the more dominant of the pair.
The title ended up in FPX's hands in a clean and strong 3-0, although it was merely for show and prize money, as both FPX and Guild secured themselves a spot in the Challengers Playoffs.
Stage 2: Challengers 2
The sheer unpredictability of Europe continued heading into the second week of Challengers. G2 had a new, temporary IGL playing with them in Oscar "ozzy" Scott. BDS and Acend were back for more action, and the refreshed Team Liquid
Team Liquid Europe Rank #1 Jamppi Elias Olkkonen Kryptix James Affleck L1NK Travis Mendoza soulcas Dom Sulcas ScreaM Adil Benrlitom and Fnatic
Fnatic Europe Rank #2 MAGNUM Martin Penkov Derke Nikita Sirmitev Boaster Jake Howlett Mistic James Orfila doma Domagoj Fancev squads looking ready as ever after a disappointing start to the Tour.
The first day of the tournament was hectic, with two dramatic results that showed just how volatile the region was at the moment. Vitality, a team that has long struggled to carry their weight against top opponents, faced Acend with guns blazing. They took both Icebox and Haven to overtime, but eked out two hard-fought 14-12 wins and eliminated what many thought was one of the top contenders in the tournament.
The second match was between Fnatic and G2, two teams that were both on the upswing. Derke and Magnum, two new additions to the orange-and-black roster, proved sufficient to guide Fnatic to a 2-0 victory heading into day two.
In two wild games, Acend and G2, the respective champions of the Stage 1: Masters event and of the Ignition Series, had just been barred from going to Iceland.
The other side of the bracket paired BDS against NiP and Liquid against CE Calling
CE Calling Europe Rank #51 Kuba Jakub Dogan Luc1d Kenny Gauthier Kühlmann Shazeon BennY Benjamin Domgörgen . The French and English teams proved better, which meant NiP were also out of contention for the Stage 2: Masters. Vitality fell to Fnatic, but made Fnatic sweat for their 2-0 victory, ending the maps 13-9 and 13-10 and placing the Boaster-led squad into the EMEA Challengers Playoffs.
Liquid, although matched against an arguably tougher opponent, looked shakier fighting BDS. They gave up map 1 in a 11-13 loss, but a double overtime on Bind and a crushing 13-6 on Ascent saw them triumph in the series and advance to the finals of the tournament.
In the end, the crown belonged only to Fnatic. After trading the first two maps, Fnatic won Bind, as they historically always have. Heading into Split, Domagoj "doma" Fancev revealed, the team hadn't gotten the chance to practice the map. As such, Liquid were stunned by a triple duelist composition that earned Fnatic a clinical 13-4 map and tournament win.
Turkey
Stage 2: Challengers 1
The titanic country of Turkey had crazier showings than Europe, as a lot of the Turkish Stage 1: Masters teams didn't show up in the second Stage of the Champions Tour. The first iteration of Challengers saw the presence of the usual Futbolist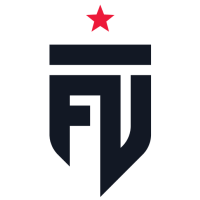 Futbolist Europe Rank #16 mag0o İbrahim Temizel sterben Emre Demirci SasuKe Ufuk Göktaş MOJJ Buğra Kiraz qRaxs Doğukan Balaban , Oxygen Esports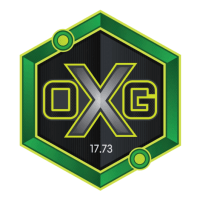 Oxygen Esports Europe Rank #12 glovee Burak Yıldırım Turko Mehmet Özen Toronto Erdem Soğukpınar m1tez Muhammed Tezcan XiSTOU Göktuğ Canciğer , BBL Esports
BBL Esports Europe Rank #25 legoo Semih Selvi kero Kerimhan Duman AsLanM4shadoW Ali Osman Balta russ Batuhan Malgaç aimDLL Hüseyin Kabişteke Muj Serhat Yüksel and OtherSide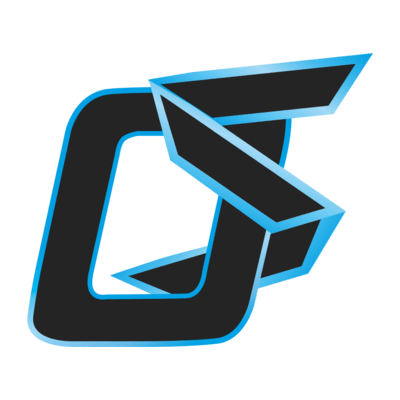 OtherSide Europe Rank #91 p0wa77 Özkan Arslantürk ThePrimerio Doğukan Meriç Karduz jonx mean Cihan Battal teams. OtherSide collapsed in the first game, but the rest of the teams kept on.
Oxygen got revenge on BBL for the semifinals of the Stage 1: Masters they played, where Semih "legoo" Selvi and his teammates got bested 2-0. This time was Oxygen's turn, who won a not-so-comfortable 2-0 to reach the EMEA Challengers Playoffs. The long-time top Turkish team would have to try once more.
Newcomers Kafalar eSports
Kafalar eSports Europe Rank #60 Brave Eren Kasırga Izzy Baran Yılmaz CyderX Caner Demir JN3v1cEEE Emre Bekçe macRue Arda Yıldız QutionerX Doğukan Dural made Futbolist fight hard for a spot in the finals in an unexpectedly hard match for the side of Buğra "MOJJ" Kiraz. After starting 13-1 they managed to impede a reverse sweep to get into the Grand Final. This earned them and Oxygen a spot the EMEA Challengers Playoffs, as the higher seed went to Futbolist in a drawn-out 3-0 win.
Stage 2: Challengers 2
The format of the entire Stage 2 in the wider European region meant Turkey would only have one more slot left, making Challengers 2 much more competitive.
The Stage 1: Masters teams absent from Challengers 1 showed up in the second event, with RARE Esports
RARE Esports Europe Rank #55 atabeast Ata Coşkun qw1 Konuralp Şahin MACHINERIS Mustafa Sürer BARBAROSSA Alp Kaan Karlıdağ Magnitude Kadir COŞKUN and Cyber Skull Esports
Cyber Skull Esports Inactive Mykoz Mert Demirci Darrick Mehmet Osmancıoğlu Kuzuur Uğur Kiremitci XOD1AC Anıl Eren making their debut in the second Stage. Although RARE made it to round two, Cyber Skull was struck down by Anatolia Esports
Anatolia Esports Europe Rank #38 lauress Toprak Kaynak sociablEE Volkan Yonal ryden Umut Salaş yT Yiğit Özden hatex Cüneyd Baş , who would go on to defeat RARE in the semifinals.
The other side of the bracket saw OtherSide and BBL advance to round two and face each other. It was their first match together, but the teams put on a show. The Bo3 ended up swinging BBL's favor by 2-0 with an overtime thrown in for good measure.
BBL had originally ejected Anatolia out of the Upper Bracket back in First Strike, and they once again showed themselves superior. After taking Icebox they let slip the second map, Split, motivating them to turn everything up to eleven and close out the series 3-1, placing BBL in the EMEA Challengers Playoffs.
CIS
Stage 1: Challengers 1
CIS was the hardest-squeezed region, having only a single slot to contend for at the EMEA Challengers Playoffs. Challengers 1 wouldn't qualify any teams for the bigger event, but would place the top four automatically into Challengers 2.
CrowСrowd
CrowСrowd Inactive Cloud Kirill Nehozhin dreAms Adel Smirnov Duno Mikhail Fokin trial Panic Leonid Pozdnyakov had kept Nikita "Derke" Sirmitev on for Challengers 1 even though he was signed to Fnatic, helping them to win against Gambit Esports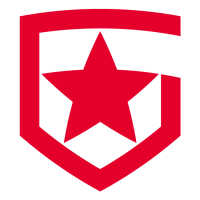 Gambit Esports Europe Rank #5 Redgar Igor Vlasov Chronicle Timofey Khromov d3ffo Nikita Sudakov sheydos Bogdan Naumov nAts Ayaz Akhmetshin . The CIS giants were out, and they'd have to wait another week to try. Team Singularity
Team Singularity Europe Rank #39 Insider Artem Puzanov Gray Denis Daniljuk NLaaeR Ilya Koppalov B1SK Vitaliy Emelyanov Dima Dmitriy Bandurka bested One Breath Gaming
One Breath Gaming Europe Rank #26 Lee Igor Lee minse Vladislav Kuzminykh spellfull Diyar Issakhanov Bgg Boev Vladislav , making them a guaranteed presence at Challengers 2 alongside forZe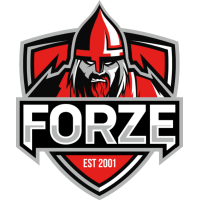 forZe Europe Rank #9 SUYGETSU Dmitry Ilyushin Art1st Vyacheslav Lyadnov hugeon Denis Vasiliev Coffee Nikita Antsypirovich zeddy Nikolai Lapko and GMT eSports
GMT eSports Europe Rank #21 sharyk Normund Faterins flammable Evgeniy Tkachenko xenon Vladimir Lobov Winteryrook Evgeniy Lenko purp0 Semyon Borchev , the other two winners.
Stage 2: Challengers 2
Challengers 2 was it. If any one CIS team were to make it to Iceland, this was their one and only shot. One Breath Gaming defeated Singularity in one of the longest and toughest series of the entire pan-European Stage 2. GMT were knocked out by a reset Gambit, joining forZe and CrowCrowd in day 2.
CrowCrowd now lacked Derke and as such struggled to give Gambit the same result as the week prior. The dominant score line they had defeated Gambit with was handed back, being bested 13-11 and 13-7 and losing their dreams of going to Iceland. One Breath showed up for Challengers 2 much more prepared than they had done for the first tournament, sweeping forZe in back-to-back 13-8 scores.
With a simple 2-0, One Breath had done what many couldn't and can't: take down CIS's titans and First Strike champions, forZe.
This put them in the final against Gambit, where luck certainly didn't favor them. They did take the first map 13-8, but once Nikita "d3ffo" Sudakov's men were warmed up they started firing out crushing results from which One Breath just couldn't come back. In the last three maps, they scored a grand total of 16 rounds. With a resounding victory, Gambit became CIS's sole EMEA representative for next week's tournament.
EMEA Challengers Playoffs
The representatives in the EMEA Challengers Playoffs have been finalized. They are:
These eight teams will battle each other between April 23 and May 2 to find out who goes to Stage 2: Masters Reykjavik. Will Europe match its expectations? Or will Turkey and CIS blow the competition out of the water?