Cloud9 has mutually parted ways with their Game Changers roster, Cloud9 White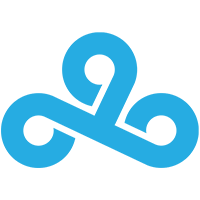 Cloud9 White Inactive Bob Bob Tran alexis Alexis Guarrasi Jazzyk1ns Jasmine Manankil katsumi Katja Pfahnl meL Melanie Capone .
Cloud9 VALORANT
@C9VAL
A legacy of excellence, dominance, and 6x Championships.

Thank you Cloud9 White. 💙
Signed as MAJKL
MAJKL Inactive meL Melanie Capone Jazzyk1ns Jasmine Manankil AnnieDro Annie Roberts alexis Alexis Guarrasi katsumi Katja Pfahnl , C9W quickly dominated the NA Game Changers scene, claiming a complete sweep of six series titles over the course of two years. Following their fourth victory, the team picked up Bob "Bob" Tran from Soniqs

Soniqs Inactive to replace the retiring Annie "AnnieDro" Roberts.
Given their domestic reign, C9W earned their spot at the Game Changers Championship, the first-ever international Game Changers event. After winning their opener against KRÜ BLAZE
KRÜ BLAZE Latin America South Unranked kalita Keila Nava conir Constanza Reyes romi Romina Alvarez micaela Micaela Ferreyra shyz Luisa Minarelli , the squad was knocked down to the lower bracket by G2 Gozen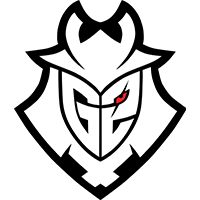 G2 Gozen Europe Unranked Mary Maryam Maher juliano Julia Kiran Petra Petra Stoker mimi Michaela Lintrup Glance Anastasia Anisimova , where they eventually fell to domestic rivals Shopify Rebellion GC

Shopify Rebellion GC North America Rank #2 flowerful Kayla Horton KP Erika Lytle sonder Diana Zhang Lorri Lorrian Elad bENITA Benita Novshadian , ending their run in fourth place.
Per Dot Esports, Melanie "meL" Capone and Alexis "alexis" Guarrasi are being pursued by VersionX

VersionX Inactive , while XSET Purple
XSET Purple North America Rank #16 has taken interest in Bob and Katja "katsumi" Pfahnl.
meL has clarified that the decision to part ways was mutual; the players were given the option to renew but opted not to.
Cloud9 White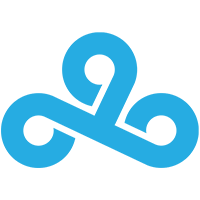 Cloud9 White Inactive Bob Bob Tran alexis Alexis Guarrasi Jazzyk1ns Jasmine Manankil katsumi Katja Pfahnl meL Melanie Capone were: