It was obvious to anyone who had been watching APAC Game Changers at any time in the last couple of years. Alter Ego Celeste
Alter Ego Celeste Asia-Pacific Rank #6 Alluka Tiara Pleno Eisberg July Kusuma enerii Odella Abraham Ayumiii Nurul Aini nabbsky Nabila Sulthana was going to represent APAC in the international Game Changers tournament. They'd never lost a single Game Changers event in the two years the APAC scene had been established and qualified for VCT APAC Elite with a dominant lead in circuit points. In fact, they'd only been knocked to the lower bracket once.
That single defeat was to the penultimate team to qualify for Elite: X10 Sapphire
X10 Sapphire Asia-Pacific Rank #31 Poly JinNy Sarindhorn Wanothayarnchai Muffyn Babytz alyssa .
X10 Sapphire's first attempt to qualify for Elite through Open Overtime was a failure, but they bounced back and were the first team to make it through the Last Chance Qualifier.
They've had a history of falling short of first place. The roster, known as MAD Army
MAD Army Inactive Poly Muffyn JinNy Sarindhorn Wanothayarnchai Babytz Anko then, blazed through the qualifying event to lock in a spot at Elite 2021. There, they managed to make it to the upper finals before they got 2-0'd by AECL. Despite winning the lower finals, they only managed to take one map off of AECL in the grand finals before the latter were crowned the champions off of a 3-1 victory.
Despite their defeat, four of the five players from that roster were signed by X10 as a reward for their stellar performance, and with the addition of alyssa , X10 Sapphire were born.
Our next map is BERLIN🇩🇪
X10 Sapphire qualified to VCT Champion game changers 2022
เจอกันงานแชมป์โลกฮะ👊🏻🇹🇭🫡
#VCT
#vctgamechangers
In 2022, they yet again faced off against AECL in Open 1 and again, faced losses in the upper finals and grand finals, placing second in the event. In Open 2, they ended up placing fourth and in Open 3, they finally defeated AECL in the upper semifinals. However, they lost to them in the grand finals again, as AECL steamrolled their way through the lower bracket looking for revenge.
Everything seemed to be on track for X10 Sapphire to qualify based off circuit points: all they had to do was make it to the playoffs in Open 4. Unfortunately, they forfeited one of their group stage games and lost another, eliminating them and their chances of making it to Elite as one of the first three teams.
Still, they had two more shots at qualifying. They were a favorite heading into their first chance, the Open Overtime event. There, they faced consecutive losses to Orangutan X
Orangutan X Asia-Pacific Unranked Chloettw Chloe Wong Japips Sway and Nigma Galaxy Female
Nigma Galaxy Female Inactive , and were eliminated from the event.
Finally, in the Last Chance Qualifier, they did it. They won the LCQ without dropping a map, making it to Elite at last.
If they were to perform well in Elite, X10 would have to prove their mental to be far more resilient than it had been in previous tournaments. In both Open 4 and Overtime, they had lost one game, post which their entire strategy fell apart like a house of cards.
Elite started out strong for X10S. They pummeled Bren Esports Victress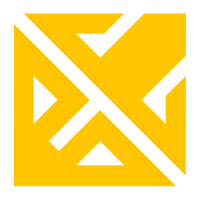 Bren Esports Victress Inactive and Team SMG
Team SMG Asia-Pacific Unranked Kohaibi Abigail Kong Tarathiel Ryona Shannen Tan in dominant 2-0 wins before facing AECL in the upper bracket semifinals. The two teams played out all three maps in their first match against each other in the tournament, but ultimately X10S sent AECL to the lower bracket once again to put themselves into the grand final.
AECL were able to win their lower bracket match the same day against ZOL Meraki
ZOL Meraki Asia-Pacific Rank #50 Lucidity Kamiyu rosie , 2-1, and thus, the grand final was poised to be a rematch between X10S and AECL.
But there was a key difference between this matchup and their last: X10S got the luxury of banning two maps in the veto process as a reward for making it to the final through the upper bracket. X10S used those bans to take Pearl and Bind out of the pool, the former being where they lost to AECL earlier in the tournament and the latter being a map AECL had dominated throughout the year. X10S also got to choose the first map of play: Breeze.
X10S started Breeze on attack, and after losing the pistol and the following round, proceeded to bounce back with five wins in a row en route to an 8-4 halftime lead. They carried their first-half momentum into the second to showcase a flawless defense and win the map 13-4. Babytz and Muffyn hinted at how they would perform for the rest of the day, the former with 311 ACS and the latter with four first bloods.
Ascent, despite being chosen by AECL, followed a similar trend in the first half. Once again, X10S jumped out to an 8-4 lead. But this time, AECL fought back. They dug in deep when down 12-5 to win seven in a row, forcing overtime. There, AECL excelled, winning 15-13 to even the series at 1-1. enerii was the star for AECL on defense, and racked up 27 kills over the course of the map with eight first kills.
Two relatively breezy maps ended up taking the series all the way to its fifth map. Map three, Fracture, saw AECL go up 7-5 by halftime before running away with the game in the second half to win 13-8. On the fourth map, Haven, X10S reasserted their dominance with a 9-3 first half, which they converted into a 13-5 victory.
Each team began the deciding map, Icebox, with unusual picks at the agent selection screen: X10S locked in Killjoy, Chamber, and Sage to create a triple sentinel composition, while AECL planned to utilize both Jett and Reyna in a double duelist comp.
The map ping-ponged back and forth throughout the first half, which ultimately ended in a slim 7-5 lead for AECL. But that had been while X10S was on attack; their triple sentinel composition was designed to shine on defense. X10S quickly got to match point by winning seven of the half's first eight rounds to make the score 12-8 in their favor.
AECL fought back like they did on Ascent to make the score 12-11, advantage X10S. But X10S denied them an opportunity to once again force a map into overtime. JinNy and Poly of X10S used a combination of Shock Dart and Snakebite respectively to deny AECL a plant and win a 3v3.
This time, X10S didn't crumble after allowing a comeback — twice, even. They won Icebox 13-11 and the match 3-2. Their mental stayed resilient.
VALORANT Champions Tour
@ValorantEsports
Heading into APAC Elite, it was unthinkable to think anyone except for AECL would represent APAC at the international Game Changers LAN in Berlin. And yet, the unthinkable happened. It's X10 Sapphire who will prove themselves on the global stage instead.
"Ever since our loss in Open 1, we've just been practicing from then, till now," said X10S in-game leader JinNy. "We've spent so much time working because we want to go to Berlin, and I'm proud of my team. For myself, I've been playing competitively for a while and am very excited for my first international tournament."
X10 Sapphire
X10 Sapphire Asia-Pacific Rank #31 Poly JinNy Sarindhorn Wanothayarnchai Muffyn Babytz alyssa will be facing G2 Gozen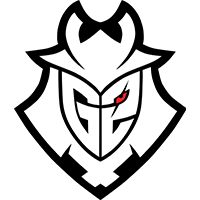 G2 Gozen Europe Rank #1 Mary Maryam Maher juliano Julia Kiran Petra Petra Stoker mimi Michaela Lintrup Glance Anastasia Anisimova in their first match in Berlin on Nov. 15.