FunPlus Phoenix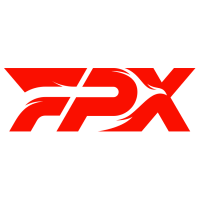 FunPlus Phoenix Europe Rank #1 SUYGETSU Dmitry Ilyushin Zyppan Pontus Eek ANGE1 Kyrylo Karasov Shao Andrey Kiprsky ardiis Ardis Svarenieks will play with Mathias "SEIDER" Seider at Masters Copenhagen in place of sentinel player Dmitry "SUYGETSU" Ilyushin, according to Ardis "ardiis" Svarenieks at the pre-tournament press conference.
SEIDER will play with the team during the group stage. The team is hopeful that SUYGETSU will be able to secure his travel visa in time for the playoffs, but there is no guarantee he will.
Additionally, Andrey "Shao" Kiprsky and Kyrylo "ANGE1" Karasov are in Copenhagen and will play with the team throughout the tournament.
FPX Shao
@Shaolele
Landed in 🇩🇰
The roster's two Russian players and Ukrainian captain have previously faced difficulties with travel as a result of the ongoing Russian invasion of Ukraine. Despite qualifying for Masters Reykjavik as EMEA's top seed, the team was unable to attend because none of the three players could travel. The team prepared for the possibility that none of the three would be able to participate again at Copenhagen, according to reports late June reports from Dexerto and Dot Esports.
SUYGETSU was at the helm of the team's sentinel role during Stage 2, playing Sage, Viper, Cypher and Killjoy over the course of the group stage and playoffs. SEIDER played a flex role instead of sentinels while he played for Alliance
Alliance Europe Rank #173 SEIDER Mathias Seider during the latest Valorant Regional League Northern Europe season. He played Sage on one map, his lone pick to match with SUYGETSU over the last couple of months.
FunPlus Phoenix will have the opportunity to clinch a spot in Champions while at Masters Copenhagen. The team currently has the second most circuit points in the region, just 25 fewer than Fnatic and 150 more than Guild Esports, both of which are competing in Masters Copenhagen. Guild would need a top six finish to even FPX in points even if FPX drop out after just two matches, and would need a top four finish to surpass FPX if the latter win just one match.
FunPlus Phoenix's first match of the tournament will be on its second day, when the team takes on XERXIA Esports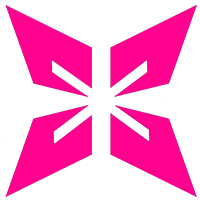 XERXIA Esports Asia-Pacific Rank #2 Surf Thanachart Rungapajaratkul Crws Thanamethk Mahatthananuyut sScary Nutchapon Matarat foxz Itthirit Ngamsaard Sushiboys Panyawat Subsiriroj .
The FunPlus Phoenix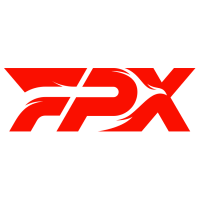 FunPlus Phoenix Europe Rank #1 SUYGETSU Dmitry Ilyushin Zyppan Pontus Eek ANGE1 Kyrylo Karasov Shao Andrey Kiprsky ardiis Ardis Svarenieks lineup for Copenhagen's group stage is: