Over the past week, the seven active Valorant Regional Leagues have held playoffs and each crowned a champion to represent their subregion in the VRL Finals.
VRL CIS: Milestone is the only of the eight existing VRLs to have been canceled. Its Spring Split was first indefinitely postponed in late February due the ongoing conflict in Ukraine, and was officially announced canceled by Riot a month later. A new format was later revealed for the EMEA Promotion. The CIS league did not return for the Summer Split.
While Anonymo Esports
Anonymo Esports Inactive belmonte Kacper Mordak xuss Tselmeg Tsolmon Stix Wojciech Chamielec grubinho Grzegorz Ryczko Katu Kacper Twórz secured a hard-fought championship in the first split of the year, this time they didn't make the cut for the playoffs. The final four teams left in the fight were Anorthosis Famagusta Esports
Anorthosis Famagusta Esports Inactive , TENSTAR
TENSTAR Inactive Buld Michał Sokal kacpi Kacper Wolski maniek Jakub Mańkowski Stix Wojciech Chamielec , NOM Esports
NOM Esports Europe Rank #130 ShonP Shon Trikisha Rave Rave Karni , and Diamant Esports
Diamant Esports Europe Rank #17 Grmekista Tilen Grmek Prti Ivan Erak Felix Felix Gerling Pa1ze Incredible . The first two teams shared a 9-5 record, while the remaining teams both finished the regular season with an 8-6 record.
Despite finishing fourth in the regular season, Diamant took a solid win over Anorthosis Famagusta in the opening round of the playoffs. TENSTAR then sent them to the lower bracket final with a 2-0 victory, but Diamant beat NOM in a three-map brawl for the final spot in the grand final. In the Bo5 rematch between TENSTAR and Diamant, the former came out on top to win the second stage of VRL East.
Much like in the first half of the year, MOUZ
MOUZ Europe Rank #15 xuss Tselmeg Tsolmon B3ASTM0D3 Ivan Ledić al0rante Felix Brandl Obnoks Nico Garczarczyk murii Murat Korkmaz iluri Ilari Puranen had no trouble in securing first place during the regular season. They were trailed by DSYRE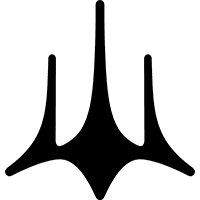 DSYRE Europe Rank #18 caydeN Yari Olmi Tag Alessandro Voci wackie Rikardo Birjukov feqew Lukas Petrauskas Zanx in second, Angry Titans
Angry Titans Europe Rank #151 ngiN Engin Kor HyDrO Lukas Brill in third for the second time in a row, and Ovation eSports
Ovation eSports Europe Rank #59 Matrixx Iljas Amagow aNguiSt eleo Leonard Kulish DisisJohn John Gabrido Leosen Leonardo Hennrich , who were up for Relegation last split.
The underdogs prevailed in the playoffs, as both MOUZ and DSYRE were handed 2-0 defeats in the opening round. Angry Titans reverse swept Ovation in the upper bracket final, but DSYRE were the ones to move to the grand final after Ovation were forced to forfeit. Angry Titans had no trouble in securing another flawless win over Davidp 's men, securing the VRL DACH title.
France adopted an expanded format this Split, taking six teams into the playoffs as opposed to four. MAD Lions
MAD Lions Inactive KRAY Calum Knight ' 18-game run was besmudged by a single loss against Sector One
Sector One Inactive Alyx Alex Morrow poegii Yenthe Segers q Liam Hoek dash MaximN Maxim Nonglaire , with Team Vitality

Team Vitality Europe Rank #46 Destrian Tomas Linikas runneR Emil Trajkovski ceNder Jokūbas Labutis following them in second with four losses. Karmine Corp

Karmine Corp Europe Rank #140 ZE1SH Ahmed El Sheikh Nivera Nabil Benrlitom xms Alexandre Forté sh1n Ryad Ensaad and Mandatory
Mandatory Europe Rank #28 SoOn Terence Tarlier HyP Damien Souville thebigfiz Julien Auberton AKUMAAAAA Alex Lo Bello Goaster Tony Richard both held a 12-6 record, while Team BDS
Team BDS Inactive bramz Bayram Ben Redjeb won and loss nine games. beGenius
beGenius Inactive qualified in sixth with seven wins and 11 losses.
The teams finished the playoffs as they did the regular season. beGenius and BDS were knocked out in the opening round, while Vitality and MAD Lions bested Karmine Corp and Mandatory, respectively, 3-2. In the grand final, Vitality swept MAD in the Bo5 grand final, conquering the VRL France title that eluded them last split, in which they didn't make playoffs.
Alliance
Alliance Inactive , who won the regular season in the first split, failed to win a single match this time around. EXCEL
EXCEL Inactive Moe40 Muhammad Hariff chiwawa Egor Stepanyuk paTiTek Patryk Fabrowski FoxieGG Tyler Lowton ALIVE Gilad Hakim , the defending NE champions, took the regular season crown this Summer Split, trailed by Finest

Finest Inactive DESTRUCT1VEE Hakan Lekesizer Kicks Kimmie Laasner bonkar Malkolm Rench — formerly Tundra Esports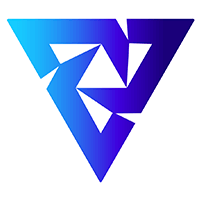 Tundra Esports Inactive bonkar Malkolm Rench Nille Nichlas Busk krea6on Vilius Malinauskas — who cars?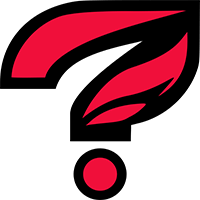 who cars? Inactive mishu Julius Thorslund Kyhl freddan vakk Vakaris Bebravičius chiwawa Egor Stepanyuk , and KOVA

KOVA Inactive Supmah Hampus Svensson JESMUND Jesse Terävä Ale Alend Khalaf vicious Benjamin Guilotte shéd Jani Marjanen .
As defending Champions, EXCEL ran through the upper bracket with 2-0 victories over KOVA and Finest. The bonkar -led squad beat who cars? in the lower bracket final, but were only able to win one map in the grand final. EXCEL took full advantage of their map advantage to secure a 3-1 win that crowned them VRL NE champions for the second time this year.
In the Spain playoffs, four teams returned: Case Esports
Case Esports Europe Rank #22 Kiles Vlad Shvets Toki Maria Perez Yurii Salvador Gasco , who finished first in the regular season, Giants Gaming
Giants Gaming Europe Rank #12 Fit1nho Adolfo Gallego nukkye Žygimantas Chmieliauskas hoody Aaro Peltokangas Cloud Kirill Nehozhin , Rebels Gaming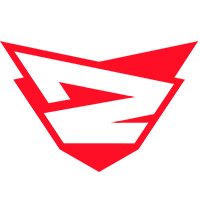 Rebels Gaming Europe Rank #161 devilasxa Paula Blanco Martínez humanz Jose Luis Cebrian Phardon Brandon Perez Testa Rexs José Jaramago didii Lidia del Moral de la Torre , last season's champions, and UCAM Tokiers
UCAM Tokiers Europe Rank #31 Flickless Karel Maeckelbergh Famsii Ramses Koivukangas OLIZERA Diogo Oliveira grubinho Grzegorz Ryczko Quick Fabián Pereira . Arctic
Arctic Inactive and Movistar Riders
Movistar Riders Europe Rank #90 Nixerino Nicolás Canellas Colocho YuNo Eloy García Burgueño Vorwenn Tomas Baldrich Blastinho Miquel llombart Pando qualified in place of KOI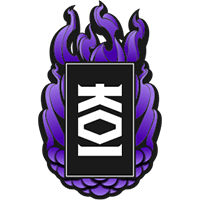 KOI Europe Rank #89 starxo Patryk Kopczynski koldamenta Jose Luis Aranguren sheydos Bogdan Naumov trexx Nikita Cherednichenko Wolfen Berkant Joshkun and Team Queso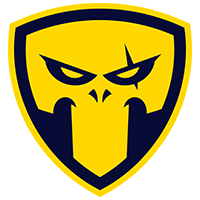 Team Queso Europe Rank #21 H1ber Joona Parviainen .
Rebels once more won the quarterfinals, but this time were stunned by Case in the semifinals 2-1. They moved on to the grand finals alongside UCAM, who beat Arctic and Giants 2-0 and 2-1, respectively. This time, Case proved themselves a step above all others as they took a 3-0 win in the grand final, in which they only lost 12 rounds.
Turkey kept its format, placing six of its eight team in the playoffs. Surreal Esports
Surreal Esports Inactive Rosé Eren Erzan VenTT Emre Bozkurt vittoria macRue Arda Yıldız Crewen Ali Eren Sargin , who nearly made it into the EMEA VCT, weren't present this season and were replaced by Papara SuperMassive
Papara SuperMassive Europe Rank #20 sterben Emre Demirci CyderX Caner Demir Celasun Emir Celasun Izzy Baran Yılmaz , who scored a flawless regular season. Fire Flux Esports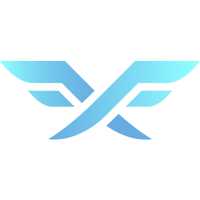 Fire Flux Esports Europe Rank #11 Wo0t Mert Alkan yetujey Eray Budak sociablEE Volkan Yonal Ruxic Uğur Güç w0zzip Zafer Gungor trailed them in second, as FUT Esports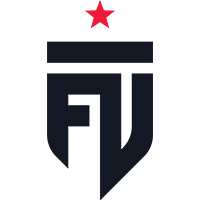 FUT Esports Europe Rank #8 MrFaliN Furkan Yeğen AtaKaptan Ata Tan qRaxs Doğukan Balaban qw1 Konuralp Şahin and Fenerbahçe Esports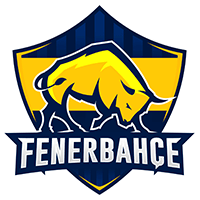 Fenerbahçe Esports Europe Rank #156 sturNN Eren Oduncular m1tez Muhammed Tezcan Best Bartu Keskin both finished with a 4-3 record. Galatasaray Esports
Galatasaray Esports Europe Rank #51 Padisah Onur Dönmez MerSa Mert Saatcı Flick Berat Mert Acar Docent Kadri Vatandaş Touven Can Eryıldız DeadInk Utku Onur Aydin and Thunderbolts Gaming
Thunderbolts Gaming Inactive Antsy Yağız Güngör Yato Cem Saat re1sxd İlyas Çalışkan corr0 Mehmet Alp Vural DubzWoW Mustafa Doğan ARGENT Berk Deniz Özdamar rounded out the playoffs.
Despite having to play from the quarterfinals, FUT took clean 2-0 and 3-0 wins against Galatasaray and SuperMassive Blaze, respectively. Fire Flux met them in the grand finals, after winning the semifinal against Fenerbahçe, but weren't able to clinch a second win. FUT outlasted them across the grand final's five maps, lifting the Turkish VRL trophy.
MENA was the last region to finish its playoffs, this time taking two teams from each of its subregions — Levant and North Africa, GCC and Iraq — to the playoffs. Spring Split champions Team Falcons
Team Falcons MENA Rank #1 Akai OuTLaW Abdullah Sulaiman Al-Salem SpYzera Abed Doughan Moh Mohammad Bin Oti KHaaLiD Khalid Al Talib were surprised by an opening 2-0 defeat to Geekay Esports
Geekay Esports MENA Rank #3 Kheops Anis Mokrani xenon Vladimir Lobov Winteryrook Evgeniy Lenko iFly Naif Ahmed Shalaby Mohamed Shalaby , but bounced back in the lower bracket with wins against YaLLa Esports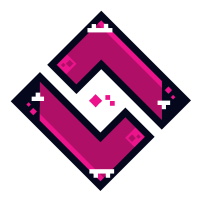 YaLLa Esports Inactive ShawateRR Mohammad Yousef Near Fahad Salem Kitkat Mohamed Alnuaimi B4HA Baha Mohamad Oqap ISSAA Issa Murad VIPP33R Omar Adwan and XPLDZ
XPLDZ Inactive .
In the grand final against Geekay, Falcons spared no one and dropped just one map, losing Bind 13-6, on their way to a 3-1 grand final win. With that, Falcons revalidated their MENA title and secured the final VRL Finals slot.
The VRL Finals begin July 25, the day following Masters Copenhagen's grand final. While the VCT EMEA rulebook predicts an eight-team double-elimination bracket, the absence of a CIS team raises doubts about what format Riot will use or who will fill the eighth slot.
There is €150,000 up for grabs in the VRL Finals, which will run between July 25 and August 8.
With uncertainty looming over the VRL Finals, the following teams are confirmed: