After a lengthy and troubled Split, seven of the eight Regional League teams have locked in their slot for the VCT Promotion tournament.
CIS' league was officially canceled on March 25, a month and a day after being paused, reducing the number of teams in the Promotion tournament to just nine.
In the East, NOM Esports
NOM Esports Inactive topped the regular season, with AWARIA
AWARIA Inactive YouBreak Piotr Chodoła Katu Kacper Twórz Stix Wojciech Chamielec grubinho Grzegorz Ryczko saiko , Anorthosis Famagusta Esports
Anorthosis Famagusta Esports Europe Rank #41 KhA George Kostalas TheoW Theodoros Kasiolas eXampL Stavros Zazanis and Anonymo Mentos
Anonymo Mentos Inactive vilczek NOKOCU Michał Michałów Kamisseq Kamil Lepper 999kvmil all finishing the season with a 4-3-0 record. In spite of this, NOM were the first team to be eliminated, suffering two 2-1 losses at the hands of Anonymo Mentos and Anorthosis Famagusta.
AWARIA and Anonymo Mentos moved to the upper bracket final, where the former took a comfortable 2-0 win. Anonymo bounced back in the lower bracket final after a 2-0 sweep over Anorthosis Famagusta. In the grand final rematch against AWARIA, Anonymo got revenge and secured a 3-2 win that granted them a slot in the VCT Promotion.
In the DACH region, MOUZ
MOUZ Europe Rank #39 al0rante Felix Brandl RECIDENT Ben Battash dominated the regular season, with a 5-1-1 record. FOKUS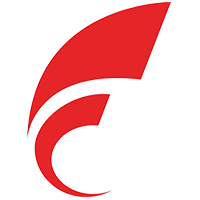 FOKUS Europe Rank #14 KPZET Victor Steensgaard purp0 Semyon Borchev Lime Jacob Foster JUGi Jakob Hansen YaBoiLewis Lewis Hughes and Angry Titans
Angry Titans Europe Rank #158 eNes ngiN Engin Kor HyDrO Lukas Brill held the same 3-1-3 record, qualifying in second and third respectively, while Wave Esports
Wave Esports Europe Rank #43 SimonD4rk Alexandr Skovbel Bgg Vladislav Boev Click Haydem Ali Saiz Daniel Ruiz mizuN Alexander Katok qualified with a 2-1-4 record.
Wave's match against MOUZ was handed to the latter, due to the former being late. Still, Wave bounced back and took 2-0 wins over Angry Titans and MOUZ in the lower bracket. FOKUS bested the same teams in the upper bracket with 2-1 results. In the grand final, FOKUS took a comfortable 2-0 win to become Regional League DACH champions, qualifying for the VCT Promotion.
France's regular season was dominated by Team BDS
Team BDS Europe Rank #83 bramz Bayram Ben Redjeb kAdavra Thomas Johner logaN Logan Corti rodeN Rodolphe Bianco juseu Elric Belland and Sector One
Sector One Europe Rank #45 q Liam Hoek dash Pieter-Jan De Decker Flickless MaximN Maxim Nonglaire , who both held 3-1-3 records coming into the playoffs. beGenius ESC
beGenius ESC Europe Rank #202 TiduS Guillaume Trinh CyvOph Clement Millard Jakexd Alhan Meguenni Ooriime Paul Gouin BaWaN Loic Martello and OG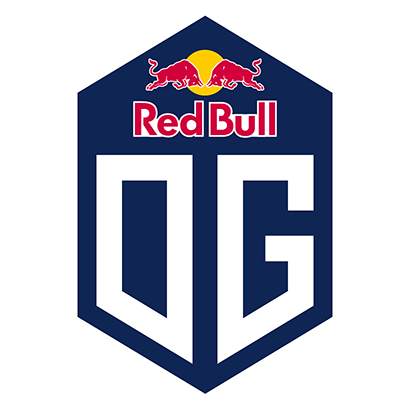 OG Inactive KONEQT Cista Adel uNKOE Benjamin Chevasson OniBy Theo Tarlier fxy0 Joey Schlosser LaAw Mathieu Plantin followed with 3-2-2 and 2-1-4 records, respectively, leaving Team Vitality
Team Vitality Europe Rank #10 MOLSI Michał Łącki Destrian Tomas Linikas Twisten Karel Ašenbrener BONECOLD Santeri Sassi ceNder Jokūbas Labutis out of the playoffs.
Sector One took down beGenius 3-1 in the semifinals, while BDS moved past OG with the same result. In the grand final, Sector One scored a monumental reverse sweep, recovering from 2-0 down to a 3-2 win that gave them the VCT Promotion slot and the Regional League France: Revolution trophy.
In Northern Europe, Alliance
Alliance Europe Rank #191 SEIDER Mathias Seider showed incredible form, suffering just one loss against Tundra Esports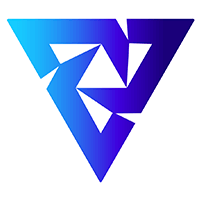 Tundra Esports Inactive bonkar Malkolm Rench Nille Nichlas Busk krea6on Vilius Malinauskas in their seven regular season games. Tundra, EXCEL
EXCEL Inactive Moe40 Muhammad Hariff chiwawa Egor Stepanyuk paTiTek Patryk Fabrowski FoxieGG Tyler Lowton ALIVE Gilad Hakim , and TENSTAR
TENSTAR Inactive Br0die Jack Emmott KRAY Calum Knight Polvi Niko Polvinen xms Alexandre Forté doma Domagoj Fancev all finished the regular season with the same 5-2 record, separated only by tiebreaker rules.
Despite a promising regular season, Alliance crumbled in the playoffs and were eliminated 2-1 by EXCEL, after losing to Tundra in the opening match by the same result. EXCEL advanced to the lower bracket final, where they reverse swept Tundra. In the grand finals, TENSTAR — who had previously beat EXCEL 2-1 — started with a map advantage and took advantage of it by going 2-0. EXCEL bounced back in the series, conquering the NE title with a 3-2 reverse sweep that placed them in the VCT Promotion tournament.
Over in Spain, Giants Gaming
Giants Gaming Europe Rank #29 Fit1nho Adolfo Gallego nukkye Žygimantas Chmieliauskas hoody Aaro Peltokangas rhyme Emir Muminovic Cloud Kirill Nehozhin dominated the regular season, dropping just two matches across nine played. KOI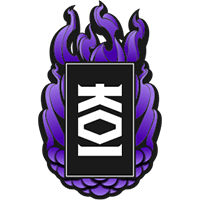 KOI Europe Rank #28 , Case Esports
Case Esports Europe Rank #86 MiniBoo Dominykas Lukaševičius Yurii Salvador Gasco , Rebels Gaming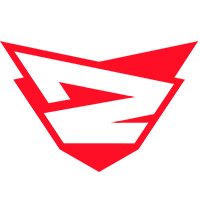 Rebels Gaming Europe Rank #14 GatsH Guillaume Kalka vo0kashu Ilya Ushakov jannyXD João Daniel and Team Queso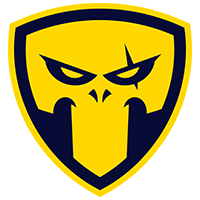 Team Queso Europe Rank #36 UNFAKE Bartosz Bernacki k1zpawn Ian Rebelo xuss Tselmeg Tsolmon Katu Kacper Twórz occupied the next four slots with a 6-3 record. UCAM Tokiers
UCAM Tokiers Europe Rank #119 Quick Fabián Pereira qualified in fifth, winning five matches and losing four.
UCAM and Queso were the first to be eliminated, at the hands of Case and Rebels. These teams would go on to advance to the grand finals, the former finding a blowout 3-0 against Giants and the latter coming out on top 3-2 in a long series against KOI. In the final match of the Spanish Regional League, Rebels just edged out Case 3-2, becoming the league's champions after three hard-fought matches and representing the country in the VCT Promotion tournament.
Surreal Esports
Surreal Esports Europe Rank #13 Kipperman Taylan Toprakçı mAz Duhan Ovalı Kuzuur Uğur Kiremitci Mephz Emirhan Yıldırım Blacktaps Tolga Eren Karakulak topped the Turkish league, losing only to Thunderbolts Gaming
Thunderbolts Gaming Europe Rank #60 DubzWoW Mustafa Doğan Antsy Yağız Güngör VPNCNP Kutluay Kutlu re1sxd İlyas Çalışkan corr0 Mehmet Alp Vural lurzy0y0 Ibrahim Sandıkcı YANKAS Yusuf Yankaş . Fire Flux Esports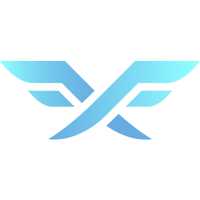 Fire Flux Esports Europe Rank #16 Wo0t yetujey JN3v1cEEE Emre Bekçe sociablEE Volkan Yonal sterben Emre Demirci placed the regular season in second with the same 6-1 record, losing to Surreal. FUT Esports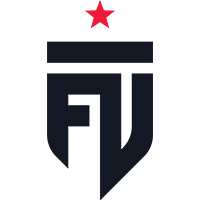 FUT Esports Europe Rank #8 MrFaliN Furkan Yeğen AtaKaptan Ata Tan Muj Serhat Yüksel MOJJ Buğra Kiraz qRaxs Doğukan Balaban qw1 Konuralp Şahin qualified in third with a 5-2 record, while Galatasaray Esports
Galatasaray Esports Europe Rank #64 MerSa Mert Saatcı Docent Kadri Vatandaş Touven Can Eryıldız DeadInk Utku Onur Aydin and Thunderbolts both won three matches and lost four. Team Lixa
Team Lixa Europe Rank #164 Bia Haluk Demirci TheCady Ertuğrul Koç advanced to the playoffs over Fenerbahçe Esports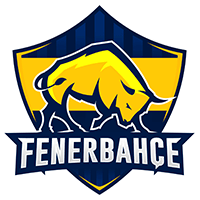 Fenerbahçe Esports Europe Rank #35 KILICARSLAN Kılıçarslan Atila stand-in SoyeR Burak Soyer Theia Yusuf Kahraman , despite both holding a 2-5 record.
Thunderbolts and Team Lixa won their opener matches, but Surreal and Fire Flux reasserted their superiority in the semifinals with 3-1 and 3-0 results, respectively, against the two squads. In the grand final, Fire Flux managed to win Haven 13-8, but lost the next three maps. Surreal reached the VCT Promotion with a 3-1 result that made them Regional League Turkey champions.
In GCC and Iraq, one of the two subregions of Regional League MENA, Team Falcons
Team Falcons MENA Rank #2 alvar Khaled Abdullah OuTLaW Abdullah Sulaiman Al-Salem SpYzera Abed Doughan Fr4nky Ibrahim Alrubaian Moh Mohammad Bin Oti were the undisputed best team. Finishing the regular season with a 15-1 record, the team dropped just one map in the playoffs to reach the MENA Grand Final. In Levant and North Africa, Team Team RA'AD
Team RA'AD MENA Rank #1 Depyro Nour Sherif Shniider Yousef Osama SkaNoodles Yousef Mohamed Sand Mark Emad chrollo Omar Hussein phaze Karim Fouad ended their regular season with the same record, but won the subregion's playoffs without losing a single map.
In the MENA Grand Final, played offline in Dubai, Falcons and RA'AD initially kept it tight, tying the series at 1-1 with 13-7 and 13-10 wins on Fracture and Breeze, respectively. Falcons ran away with the game on Split and Ascent, which they took 13-6 and 14-12 to crown themselves the MENA Champions, earning the final available VCT Promotion slot.
To adjust to the absence of the CIS Regional League, Riot has changed the format of the VCT Promotion tournament. Running from April 1 to 10, Group A will retain the previously-announced GSL format, while Group B will turn to a round-robin format. The two best teams from each group will face BIG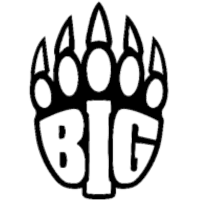 BIG Inactive and SuperMassive Blaze
SuperMassive Blaze Europe Rank #24 XiSTOU Göktuğ Canciğer skylen Asil Yalçın Burzzy Burak Özveren stand-in SouhcNi Ibrahim Sağır Izzy Baran Yılmaz in a six-team seeded double-elimination bracket with no grand final.
The VCT EMEA Promotion Group A is:
The VCT EMEA Promotion Group B is: