FNATIC

FNATIC Europe Rank #6 Enzo Enzo Mestari Derke Nikita Sirmitev Boaster Jake Howlett Mistic James Orfila Alfajer Emir Ali Beder have announced that Martin "MAGNUM" Penkov has officially been released from the organization and has settled in on the active roster of KOI
KOI Europe Rank # Famsii Ramses Koivukangas MAGNUM Martin Penkov Sacake Ladislav Sachr PHYRN Oskar Palmqvist neptuNo Alberto González .
FNATIC
@FNATIC
Today we say our final farewells to
@just_magnum
as he pursues a new future at
@KOI
.
With double appearances at Masters Reykjavík & a confident showing at the first-ever VCT Champions, you'll always be a founding part of Fnatic Valorant.
A long-standing member of the London-based organization, MAGNUM joined the squad nearly a year ago on their journey through the 2021 VCT and made appearances at two out of the three international events, finishing second at Masters 2: Reykjavik and among the top eight at Champions.
Entering the 2022 season, Fnatic received a direct invite to the group stage of Stage 1: EMEA Challengers, where they exhibited dominance in Group B as they won five consecutive series to secure a first seed in playoffs. One match away from locking in a ticket to Masters: Reykjavik, the team took down M3 Champions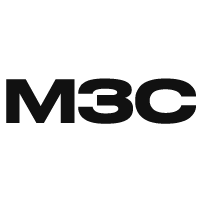 M3 Champions Europe Rank # nAts Ayaz Akhmetshin sheydos Bogdan Naumov d3ffo Nikita Sudakov Chronicle Timofey Khromov Redgar Igor Vlasov and secured the third seed from EMEA.
Unfortunately, the squad was unable to replicate their previous success in Iceland, falling to Ninjas In Pyjamas

Ninjas In Pyjamas Brazil Rank # v1xen Gabriel Martins xand Alexandre Zizi bezn1 Gabriel Luiz da Costa cauanzin Cauan Pereira Jonn Walney Reis and ZETA DIVISION
ZETA DIVISION Japan Rank #2 Laz Ushida Koji crow Maruoka Tomoaki Dep Yuuma Hisamoto SugarZ3ro Shota Watanabe TENNN Tenta Asai in Group B to bring an early end to their Masters run. Fnatic's match against ZETA would be their last series fielding MAGNUM, as they made changes to their roster following their return from Reykjavik, releasing Andrew "braveaf" Gorchakov and shuffling MAGNUM to the bench.
MAGNUM joins KOI in place of Gabriel "Shrew" Gessle, who was recently benched from the team. The new pickup will compete with the rest of the roster in the Spain Regional League in an attempt to advance out of the group stage and into playoffs for a chance to secure a spot in the VRL Finals.
With their newest addition, KOI
KOI Europe Rank # Famsii Ramses Koivukangas MAGNUM Martin Penkov Sacake Ladislav Sachr PHYRN Oskar Palmqvist neptuNo Alberto González is now: