Fnatic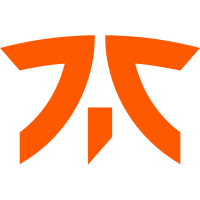 Fnatic Europe Rank #6 Enzo Enzo Mestari Derke Nikita Sirmitev Boaster Jake Howlett Mistic James Orfila Alfajer Emir Ali Beder have benched Martin "MAGNUM" Penkov and parted ways with Andrew "braveaf" Gorchakov.
FNATIC
@FNATIC
Updates on our Valorant team: Magnum and BraveAF to move to the inactive roster.
Both
@just_magnum
and
@braveaff
are incredible players and we want to thank them for everything they've brought to the team.
More details here:
fna.tc/VAL-RosterUpda…
These two changes come after a disappointing groups finish for Fnatic at Masters Reykjavik, which they played with two substitutes. Following consecutive 2-0 losses against Ninjas In Pyjamas

Ninjas In Pyjamas Brazil Rank # v1xen Gabriel Martins xand Alexandre Zizi bezn1 Gabriel Luiz da Costa cauanzin Cauan Pereira Jonn Walney Reis and ZETA DIVISION
ZETA DIVISION Japan Rank #2 Laz Ushida Koji crow Maruoka Tomoaki Dep Yuuma Hisamoto SugarZ3ro Shota Watanabe TENNN Tenta Asai , Fnatic were eliminated from playoffs contention.
Fnatic opted to sign braveaf for Domagoj "doma" Fancev after a top-four exit from Champions. The Russian player signed with Fnatic on a trial basis with a contract lasting until May 1, but will not receive an extension.
While stressing that braveaf's leave is not directly related to his recent suspension, Fnatic took the decision to not continue with the player due to a large uncertainty regarding his attendance at future events and bootcamps, as well as the organization's ability to pay him, due to political sanctions in place.
Even though Fnatic werent't able to keep brave, they have still opted to gift him a larger portion of the €22,000 EUR VCT EMEA Challengers prize they earned, to help "make sure he is taken care of in the near future."
MAGNUM joined Fnatic prior to the 2021 Masters Reykjavik and quickly took the team to a second-place finish at the international tournament. Largely playing as a sentinel, MAGNUM has been a key part of Fnatic's 2021 trek, which includes a top-eight finish at Champions.
With MAGNUM's exit, Jake "Boaster" Howlett from an initiator to a support role. James "Mistic" Orfila, who has been seen picking up the controller mantle, will adopt a flex role.
Fnatic have already begun trials for their new roster and plan to have updates in the coming weeks.
Fnatic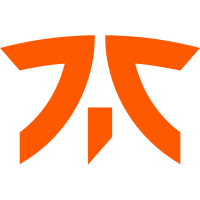 Fnatic Europe Rank #6 Enzo Enzo Mestari Derke Nikita Sirmitev Boaster Jake Howlett Mistic James Orfila Alfajer Emir Ali Beder 's active roster is now: