The third week of competition is in the books. This week featured underdogs upsetting favorites, shaking the North American hierarchy.
Friday, May 27
The third week of group stage play kicked off with The Guard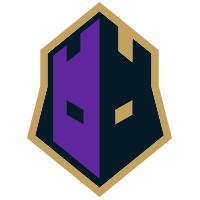 The Guard North America Rank # JonahP Jonah Pulice Sayaplayer Ha Jeong-woo (하정우) trent Trent Cairns neT Michael Bernet valyn Jacob Batio taking on TSM

TSM North America Rank #7 gMd Anthony Guimond seven Johann Hernandez Subroza Yassine Taoufik corey Corey Nigra Rossy Daniel Abedrabbo . The Guard entered the match with a winless record while TSM were coming off a win against a revamped 100 Thieves
100 Thieves North America Rank #2 bang Sean Bezerra stellar Brenden McGrath Will William Cheng Derrek Derrek Ha Asuna Peter Mazuryk .
The series began on Haven, where both teams played a close half, but ended in favor of TSM with a 7-5 lead. However, The Guard showed up on their attack half, going 8-3 and ending the map with a 13-10 win. Sayaplayer dropped an astonishing 29 kills on Haven, as well as 339 ACS and 211 ADR to his name.
The Guard showed why they picked Icebox as they went back to basics, opting for Killjoy and Sage instead of Omen and Chamber. Their composition appeared effective, as it allowed them to mount an 8-4 attack half. Three more rounds for TSM wasn't enough to stop The Guard's domination, as the latter won 13-7.
The Guard showed off the strength of their teamwork: all of the players ended with a positive KDA, ACS above 200, and four of the players had a KAST% above 80%.
A slump? What's that?
The second match of the day was a clash between Luminosity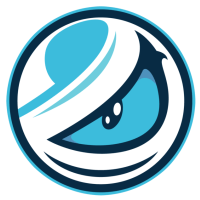 Luminosity Inactive moose Kaleb Jayne mada Adam Pampuch dazzLe Will Loafman bdog Brandon Sanders TiGG Tanner Spanu and Evil Geniuses
Evil Geniuses North America Rank #27 Boostio Kelden Pupello C0M Corbin Lee Apoth Vincent Le Reformed Jeffrey Lu jawgemo Alexander Mor . EG were on an upward trend after a victory over Sentinels
Sentinels North America Rank #1 Kanpeki Eric Xu TenZ Tyson Ngo ShahZaM Shahzeb Khan SicK Hunter Mims dapr Michael Gulino , but LG were entering this game undefeated.
Evil Geniuses began Icebox with a 7-0 start and lost only two rounds at the half. After losing the pistol and anti-eco, LG managed to score five rounds, but that was all for naught as EG ended the map 13-7.
When Valorant gets very nerdy.
Bind played out similarly to Icebox as Evil Geniuses ended their defensive half 10-2, however the only difference was that EG closed out the map with three straight rounds, ending with a score of 13-2.
jawgemo was a real standout player for EG; he ended the series with a whopping 47 kills and 388 ACS. The next highest players were his teammates Apoth and Boostio as they scored 29 kills each. jawgemo also scored 247 ADR and 11 first kills, dwarfing his counterpart bdog 's 146 ADR and four first kills.
Plays like this were why jawgemo was so impactful during the match.
Saturday, May 29
Day two began with two of the most popular NA teams going head-to-head: Sentinels and OpTic Gaming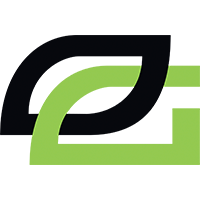 OpTic Gaming North America Rank # crashies Austin Roberts FNS Pujan Mehta Victor Victor Wong Marved Jimmy Nguyen yay Jaccob Whiteaker . The match didn't have quite the luster it could have had; Sentinels were at a disadvantage as star players TenZ and SicK were unable to play the match. Head coach Rawkus and last-minute substitute Dani stepped in.
Fracture began in favour of OpTic, as the reigning Masters champions dominated with a 10-2 attack half. SEN were able to salvage three rounds on the back of Rawkus' 4K, but that wasn't enough to stave off a 13-5 defeat.
A bit of a fumble from Sentinels.
Bind began with SEN winning the first two rounds, but lost 10 consecutive rounds after. Sentinels looked to make a comeback as they won six rounds on their defensive half, but OpTic closed out the map 13-8, once again stifling their rivals.
Game two saw a revitalized 100 Thieves taking on the undefeated XSET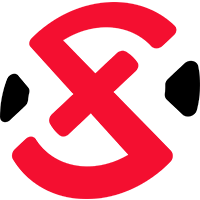 XSET North America Rank #5 Cryocells Matthew Panganiban dephh Rory Jackson zekken Zachary Patrone AYRIN Jordan He BcJ Brendan Jensen . This match was critical for 100 Thieves to show that they can hang with North America's best after their recent loss against TSM.
Map one began with XSET's pick: Breeze. Even on their opponents' pick, 100 Thieves led the tempo on the back of Will 's incredible performance on Jett, giving them a 9-3 advantage at the half. XSET only won four rounds on their map pick, as 100 Thieves closed out the map in a dominating 13-4 fashion.
Will's presence was known on the server.
Bind was the second map, as well as 100 Thieves' pick. After stumbling to a 6-1 deficit, 100 Thieves were able to muster four more rounds to claw back to 7-5 at the end of the half. They then came alive on defense with nine rounds to XSET's two, ending the map 13-9 in 100 Thieves' favor.
Will was a main factor to 100 Thieves' win. He finished the game with 42 kills and 310 ACS, and finished Breeze with 24 kills and 358 ACS. His teammate bang came close with 37 kills and 258 ACS overall.
Sunday, May 29
The final day of this week's competition began with Cloud9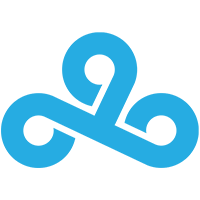 Cloud9 North America Rank #4 curry Rahul Nemani Xeppaa Erick Bach leaf Nathan Orf mitch Mitch Semago vanity Anthony Malaspina taking on FaZe Clan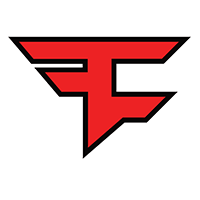 FaZe Clan North America Rank #6 flyuh Xavier Carlson dicey Quan Tran supamen Phat Le POISED Kevin Ngo BABYBAY Andrej Francisty . C9 entered the match looking for their first win after they completed a deal with T1 to get curry in exchange for xeta .
Cloud9 started with a 3-1 lead on Fracture, but they let it slip as FaZe rallied back with seven rounds, allowing the latter to finish the half up 8-4. FaZe continued their momentum and finished the map 13-5, sending the series to the second map, Haven.
Fast as lightning
With a map up, FaZe looked to end the series on their pick: Haven. They began with a 6-1 lead, but C9 managed to tie the half with five consecutive round wins. However, FaZe's slow and methodical style was too much for C9, as the former won the map 13-8.
BABYBAY 's Neon and dicey 's Chamber were instrumental to FaZe's win, as they racked up 37 kills each and earned an ACS above 250.
The final game of the week was a Group A showdown between NRG Esports

NRG Esports North America Rank #12 hazed James Cobb eeiu Daniel Vucenovic s0m Sam Oh tex Ian Botsch Ethan Ethan Arnold and Ghost Gaming
Ghost Gaming North America Rank #19 koalanoob Gianfranco Potestio NiSMO Marc-Andre Tayar aproto Alex Protopapas brawk Brock Somerhalder johnqt Mohamed Amine Ouarid . Ghost were coming off a spectacular upset over The Guard, and NRG were coming off a loss against XSET.
Haven began in favor of NRG, as they took an early 4-3 lead. But that wouldn't last long as Ghost rallied with five rounds of their own. The momentum kept going as Ghost's stellar defense allowed them to win 13-6, taking the final series to Breeze.
Breeze was NRG's pick, and it started with eight straight losses for them; they managed to finish the half down 9-3. NRG had an Herculean task ahead of them thanks to the 10 rounds they needed to complete a comeback. But that wasn't meant to be — Ghost won the map 13-5 and series 2-0.
NiSMO had the most impact during the match, scoring 50 kills — 23 on Haven and 27 on Breeze — and an astounding 371 ACS. The next closest was hazed , who finished the series with 30 kills in total and 239 ACS.
Say cheese!
Standings
In group A, 100 Thieves, Ghost, and XSET have all finished the week with a 2-1 record, and The Guard, TSM, and NRG enter next week with a 1-2 record.
In group B, OpTic is currently the only undefeated team, towering over everyone with a +24 round differential. Evil Geniuses and Luminosity follow closely behind with 2-1 record. FaZe's win over C9 puts both teams at a 1-2 record, and Sentinels are yet to find a win.
Looking Ahead
The penultimate week of group stage kicks off Friday, June 3. All the teams will continue to fight to keep their playoffs dreams alive and get a chance to play at the next international event: Masters Copenhagen.
The next week of matches will feature: