T1

T1 North America Rank #13 thwifo Zander Kim xeta Son Seon-ho (손선호) pwny Josh VanGorder Munchkin Byeon Sang-beom (변상범) steel Joshua Nissan have rounded out their roster with Byeon "Munchkin" Sang-beom (변상범).
T1
@T1
Munchkin rose to notoriety with Cloud9 Korea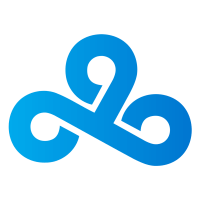 Cloud9 Korea Inactive Bazzi Park Jun-ki (박준기) Munchkin Byeon Sang-beom (변상범) BuZz Yu Byung-chul (유병철) Hate Lee Ye-hun (이예훈) xeta Son Seon-ho (손선호) in the second half of 2020 alongside many soon-to-be Korean Valorant stars like Yu "BuZz" Byung-chul (유병철) and Park "Bazzi" Jun-ki (박준기). After the roster was dissolved in December of that year due to policies put in motion by Riot restricting the number of VCT teams a single organization could have under their banner, Munchkin chose to join Crazy Raccoon
Crazy Raccoon Japan Rank #3 Astell Moon Ji-won (문지원) popogachi Souta Morita Meiy neth Yusuke Matsuda rion Hiroto Tateno in the Japanese scene where he and the squad would usurp Absolute JUPITER

Absolute JUPITER Inactive makiba Miyamoto Akatsuki Laz Ushida Koji crow Maruoka Tomoaki barce Takebayashi Ryo takej Takemori Shogo Reita Oshiro Ryu — now known as ZETA DIVISION
ZETA DIVISION Japan Rank #2 Laz Ushida Koji crow Maruoka Tomoaki Dep Yuuma Hisamoto SugarZ3ro Shota Watanabe TENNN Tenta Asai — on a number of occasions that sent them to the international stage.
In December 2021, Munchkin departed the organization to search for new opportunities, but ended up returning at the start of 2022 hoping to continue their dominance from 2021. Unfortunately, the team ended up falling to ZETA DIVISION in the grand finals of the Stage 1 Challengers playoffs in late March, narrowly missing out on qualifying for the first international event of the year. Shortly after their runner-up finish, Munchkin departed Crazy Raccoon, marking the third time the former Overwatch League player has entered free agency in Valorant.
With Munchkin now an official member of T1, he will reunite with two former Cloud9 Korea members: coach Yoon "Autumn" Eu-ddeum (윤으뜸) and Son "xeta" Seon-ho (손선호) in North America. While the team's year in the VCT is over, T1 have made an appearance in the NSG Summer Championship circuit, where they won the second open event.
The roster of T1

T1 North America Rank #13 thwifo Zander Kim xeta Son Seon-ho (손선호) pwny Josh VanGorder Munchkin Byeon Sang-beom (변상범) steel Joshua Nissan is now: