Team Vitality
Team Vitality Europe Rank #13 BONECOLD Santeri Sassi nataNk Nathan Bocqueho baddyG Kamil Graniczka H1ber Joona Parviainen ceNder Jokūbas Labutis have added four new players to their roster in the forms of Santeri "BONECOLD" Sassi, Kamil "baddyG" Graniczka, Joona "H1ber" Parviainen, and Nathan "nataNk" Bocqueho.
TEAM V1TAL1TY
@TeamVitality
As the previous in-game leader for Acend
Acend Europe Rank #3 zeek Aleksander Zygmunt vakk Vakaris Bebravičius MONSTEERR Ondřej Petrů cNed Mehmet Yağız İpek starxo Patryk Kopczynski , BONECOLD and his former team attended two of the three international LANs of the 2021 VCT circuit, Masters: Berlin and Champions. Acend stumbled in Berlin as they finished among the top eight, but breezed through the playoffs of Champions to defeat Gambit Esports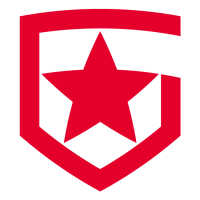 Gambit Esports Inactive Redgar Igor Vlasov Chronicle Timofey Khromov d3ffo Nikita Sudakov sheydos Bogdan Naumov nAts Ayaz Akhmetshin in the grand final and become the first ever world champions. Upon their return from the international stage in the 2022 VCT competition year, Acend struggled in the group stage of EMEA Stage 1: Challengers, and ultimately failed to qualify for Masters: Reykjavik. Shortly after their elimination from Challengers, BONECOLD was benched as the team searched for a new in-game leader.
Vitality's next addition, baddyG, most recently stood-in for FunPlus Phoenix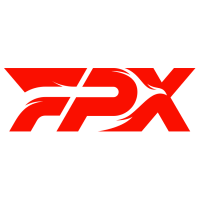 FunPlus Phoenix Europe Rank #11 SUYGETSU Dmitry Ilyushin Zyppan Pontus Eek ANGE1 Kyrylo Karasov Shao Andrey Kiprsky ardiis Ardis Svarenieks during their group stage and playoffs run in EMEA Stage 1: Challengers. After emerging as Group A's first seed, FPX defeated Team Liquid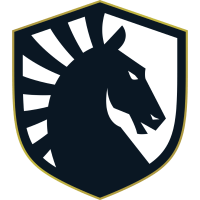 Team Liquid Europe Rank #2 Jamppi Elias Olkkonen Nivera Nabil Benrlitom L1NK Travis Mendoza soulcas Dom Sulcas ScreaM Adil Benrlitom , Fnatic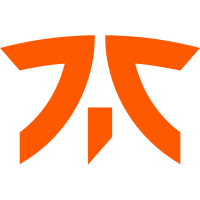 Fnatic Europe Rank #6 Enzo Enzo Mestari Derke Nikita Sirmitev Boaster Jake Howlett Mistic James Orfila Alfajer Emir Ali Beder , and G2 Esports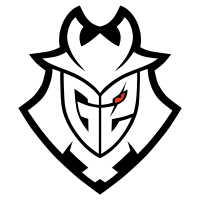 G2 Esports Europe Rank #7 hoody Aaro Peltokangas Meddo Johan Renbjörk Lundborg Mixwell Oscar Cañellas AvovA Auni Chahade nukkye Žygimantas Chmieliauskas with the help of baddyG to secure a spot at Masters: Reykjavik. However, FPX were unable to attend 2022's first international LAN due to travel restrictions, forcing them to watch from the sidelines as Team Liquid represented them as EMEA's third seed.
The next new face to join the roster, H1ber, played with KOI
KOI Europe Rank # Famsii Ramses Koivukangas Sacake Ladislav Sachr PHYRN Oskar Palmqvist Shrew Gabriel Gessle neptuNo Alberto González up until Masters: Reykjavik, where he joined Fnatic as a substitute player. However, Fnatic struggled against their international opponents, and fell to Ninjas In Pyjamas

Ninjas In Pyjamas Brazil Rank # v1xen Gabriel Martins xand Alexandre Zizi bezn1 Gabriel Luiz da Costa cauanzin Cauan Pereira Jonn Walney Reis and ZETA DIVISION
ZETA DIVISION Japan Rank #2 Laz Ushida Koji crow Maruoka Tomoaki Dep Yuuma Hisamoto SugarZ3ro Shota Watanabe TENNN Tenta Asai in their group stage matches, concluding their first international appearance. The team's final newcomer, nataNk, joins Vitality from Anorthosis Famagusta Esports
Anorthosis Famagusta Esports Europe Rank #194 benzki Ben Price KhA George Kostalas Theow Theodoros Kasiolas eXampL Stavros Zazanis bzt Renátó Bárányos , a team that finished third in the East Regional League, guaranteeing them a spot in the next season.
The four new pickups will join Jokūbas "ceNder" Labutis– the sole player remaining after Vitality parted ways with the remainder of its roster– for the upcoming VCT.
Team Vitality
Team Vitality Europe Rank #13 BONECOLD Santeri Sassi nataNk Nathan Bocqueho baddyG Kamil Graniczka H1ber Joona Parviainen ceNder Jokūbas Labutis is now: