ORDER
ORDER Oceania Rank #1 WRONSKI Michael Wronski rDeeW Riley Wilkinson Texta Matthew O'Rourke disk0 Cameron Mac Maple Elvin Sun have announced Riley "rDeeW" Wilkinson and Michael "WRONSKI" Wronski as the final two members of their roster.
Our Valorant boys scoured all of Oceania for 2 new players, but they found just what they needed right on their doorstep.
Welcome
@WRONSKIOCE
and
@rDeeW_
to ORDER💜
#MakeMagic
💫
rDeeW joins from Bonkers
Bonkers Oceania Rank # M1kE Michael Smith NiceHacks Chris Wahle taxx Mark Mijic kalth MirzAA Kiyan M-Basari , who defeated ORDER in the grand finals of the Stage 1 Oceania regional playoffs. By defeating ORDER in the grand finals, they qualified for Stage 1 APAC Challengers, but fell short in their group B decider match against Persija Esports
Persija Esports Asia-Pacific Rank # Asteriskk Nanda Rizana Famouz Fikri Zaki Hamdani Eeyore Kevin Gunawan Flynch Vicky Rudyanto roseau Baskoro Dwi Putra , with every map in the Bo3 series requiring at least two overtime rounds to decide a victor.
WRONSKI was previously a part of Mindfreak and competed with the team through their regional playoffs run, which ended in the team finishing just outside the top four after a loss to Funcrew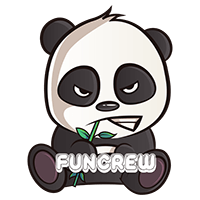 Funcrew Oceania Rank #0 daiK Bernard Chau YAKUZA norsin Norsin Yawanis andy Fweshest Christian Bartolillo eezy Steven Tran PAIN . About a month later, at the end of March, WRONSKI was released from Mindfreak.
ORDER have earned a bye into the Stage 2 Oceania group stage after a multitude of BONKERS players left the team at the beginning of the month. ORDER have been slotted into group A alongside Mindfreak, BONKERS, and Funcrew. Group stage competition begins this weekend, on April 30.
Ready to take on Oceania's best, the roster of ORDER
ORDER Oceania Rank #1 WRONSKI Michael Wronski rDeeW Riley Wilkinson Texta Matthew O'Rourke disk0 Cameron Mac Maple Elvin Sun is now: