Dignitas
Dignitas North America Rank #17 rara Noah Giesbrecht ryann Ryan Welsh dephh Rory Jackson psalm Harrison Chang MAKKA Bryan Drouillard have benched original roster member Phat " supamen " Le. The team will trial Noah " rara " Giesbrecht and Ryan " ryann " Welsh in the upcoming Valorant Challengers stage.
Dignitas
@dignitas
Both trials will start during Valorant Challengers, thanks to an additional open spot on the starting lineup leftover from the departure of Chad " Oderus " Miller earlier this month.
rara was signed to T1 Academy last June and then played for Rise in late 2020. He has played duelists for most of his competitive matches, specifically those typically played by new Dignitas teammate Harrison " psalm " Chang.
ryann filled in for Moon Raccoons earlier this month in the Nerd Street Gamers Winter Championship, after departing Triumph's CS:GO roster in December of 2020. He played smoke agents for the team, a role that supamen had played for Dignitas previously.
supamen had filled that smokes role since before the roster was signed by Dignitas and competed under the Homeless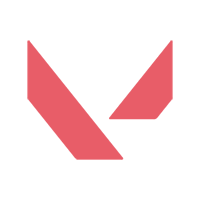 Homeless Inactive supamen Phat Le psalm Harrison Chang POISED Kevin Ngo dephh Rory Jackson moniker. He was a member of the team when they first burst into the top ranks of North America by making it to the semifinals of the PAX Arena Invitational and was signed to Dignitas alongside the rest of his teammates in August of 2020.
The squad finished fourth in their first tournament under the Dignitas name, Pop Flash. However, the team failed to return to those heights and the organization has slowly moved away from the original roster. There are now just two players from the team's Homeless days left on the starting roster.
Dignitas' new lineup will look to return to the level of the team's early successes. They'll debut together in the first stage of Valorant Challengers later this month.
The Dignitas
Dignitas North America Rank #17 rara Noah Giesbrecht ryann Ryan Welsh dephh Rory Jackson psalm Harrison Chang MAKKA Bryan Drouillard roster is: