Valorant is returning to LAN on April 10. Twelve teams from around the world have battled through their respective regions VCT circuits to determine who would represent their region in Valorant's return to Iceland for Masters Reykjavik, 2022's first LAN.
Despite such high expectations from every region and fanbase, only one squad can emerge victorious at the end of this 14-day competition. VLR.gg has compiled everything that you need to know about the coming days.
Format
The 12 teams competing have been divided in two. G2 Esports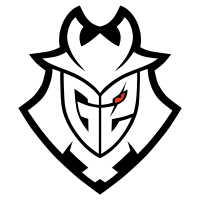 G2 Esports Europe Rank #7 hoody Aaro Peltokangas Meddo Johan Renbjörk Lundborg Mixwell Oscar Cañellas AvovA Auni Chahade nukkye Žygimantas Chmieliauskas , The Guard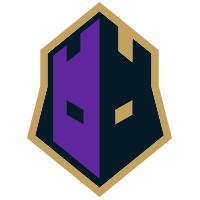 The Guard North America Rank # JonahP Jonah Pulice Sayaplayer Ha Jeong-woo (하정우) trent Trent Cairns neT Michael Bernet valyn Jacob Batio , Paper Rex

Paper Rex Asia-Pacific Rank #5 mindfreak Aaron Leonhart Jinggg Wang Jing Jie f0rsakeN Jason Susanto Benkai Benedict Tan d4v41 Khalish Rusyaidee , and LOUD

LOUD Brazil Rank # Sacy Gustavo Rossi aspas Erick Santos saadhak Matias Delipetro pancada Bryan Luna Less Felipe de Loyola have been considered top seeded teams and will get automatically slotted into the playoffs.
The remaining eight will participate in a GSL group stage format, where the teams will be divided into Groups A and B. The groups are as follows:
Group A
Group B
The top two teams from each group will advance to the eight-team playoff stage, where they'll play in a double-elimination bracket. Each group stage team will face a top-seeded team in the opening rounds, while teams from the same group will be placed on opposing sides of the bracket. Each match in the playoffs will be Bo3, barring the upper bracket final, lower bracket final and grand finals, which will be Bo5.
Prize Pool
The event's $650,000 USD prize pool will be distributed to the team's in the following manner:
1st: $200,000
2nd: $120,000
3rd: $85,000
4th: $65,000
5th-6th: $40,000
7th-8th: $25,000
9th-10th: $15,000
11th-12th: $10,000
Schedule
Sunday, April 10
Monday, April 11
Tuesday, April 12
Wednesday, April 13
10:00 AM PST | 7:00 PM CEST | 2:00 AM JST - Group B: Decider
1:00 PM PST | 10:00 PM CEST | 5:00 AM JST - Group A: Decider
Thursday, April 14
Friday, April 15
Saturday, April 16
Sunday, April 17
Monday, April 18
Dark Days: Tuesday, April 19 - Thursday, April 21
Friday, April 22
Saturday, April 23
Sunday, April 24
10:00 AM PST | 7:00 PM CEST | 2:00 AM JST - Grand Final
JST times past midnight refer to the following day.
English Broadcast Talent
Lauren "Pansy" Scott (Commentator)
Michael "hypoc" Robins (Commentator)
Tom "Tombizz" Bissmire (Commentator)
Mitch "MitchMan" McBride (Commentator)
Doug "EsportsDoug" Cortez (Commentator)
Arten "Ballatw" Esa (Commentator)
Jessica "Jess" Bolden (Commentator)
Brennon "Bren" Hook (Commentator)
Josh "Sideshow" Wilkinson (Commentator)
Jacki Jing (Commentator)
Beatriz "kaquka" Alonso (Commentator)
David "prius" Kuntz (Observer)
Heather "sapphiRe" Garozzo (Observer)
Nicholas "Yehty" Tesolin (Observer)
Felix "Synga" Regitz (Observer)
Streams
Coverage
VLR.gg is covering all of Masters Reykjavik in our event hub, which includes our live match ticker and stats to comb over. The event also features PickEm's.