Gen.G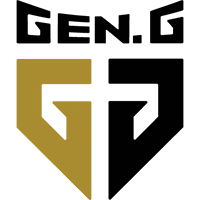 Gen.G Korea Rank #2 Meteor Kim Tae-O (김태오) k1Ng Lee Seung-won (이승원) iNTRO Kang Seung-gyun (강승균) TS Yu Tae-seok (유태석) eKo Yeom Wang-ryong (염왕룡) Secret Kim Ha-jin (김하진) have parted ways with longtime member Kenneth "koosta" Suen.
Gen.G Esports
@GenG
From CSGO to VALORANT, we want to give a huge thank you to
@koosta
for everything he's brought to our teams and org!
Wishing you the best wherever your career takes you -
#TigerNation
is always rooting for you! 🐯💛🖤
koosta's time with Gen.G began in December 2019, when he was still competing in CS:GO. Two years later — in late January 2021 — he left CS:GO to join Gen.G's Valorant roster. His departure came around the same time as many other notable talents from North American CS:GO chose to discontinue their competitive careers in Valve's tactical FPS and compete in Valorant.
In 2021 with Gen.G, koosta and company found a handful of top-four finishes at the end of Stage 1, namely a fourth place finish in Stage 1 Challengers 3 and a third place finish at Stage 1 Masters. In Stage 2, the team continued to make appearances in playoff brackets, but couldn't secure a finish similar to or better than what they had achieved in Stage 1. After the new year of competition kicked off, Gen.G's results continued to wane, and the team exited both open qualifier events of Stage 1 challengers in the round of 16.
With Gen.G now down to four active players, the team's search for a new fifth has begun, with the organization revealing that they will be trialing players in the upcoming weeks. The next time that Gen.G will appear in tournament will be in the YFP Winter Classic which begins next week. Their first match of the event will be against UnitedERA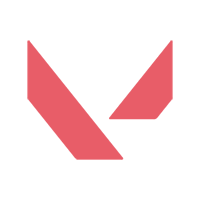 UnitedERA Inactive on Monday, February 21.
The roster of Gen.G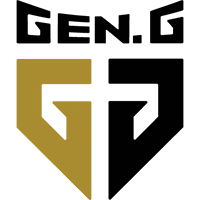 Gen.G Korea Rank #2 Meteor Kim Tae-O (김태오) k1Ng Lee Seung-won (이승원) iNTRO Kang Seung-gyun (강승균) TS Yu Tae-seok (유태석) eKo Yeom Wang-ryong (염왕룡) Secret Kim Ha-jin (김하진) is currently: