Popular Brazilian organization LOUD

LOUD Brazil Rank #1 saadhak Matias Delipetro Less Felipe de Loyola tuyz Arthur Andrade cauanzin Cauan Pereira have entered Valorant by signing Pancada e Amigos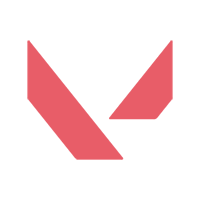 Pancada e Amigos Inactive saadhak Matias Delipetro pANcada Bryan Luna Sacy Gustavo Rossi Less Felipe de Loyola aspas Erick Santos , a team formed by some of Brazil's most sought-after free agents.
#goLOUD
@LOUDgg
ALÔ VALORANT, TA ME CUTANO? 📞

Fazer história sempre será uma das nossas maiores motivações e nessa nova modalidade não vai ser diferente. A seleção com os maiores está formada, afinal vocês já sabem que os meninos são absurdamente bons. VAMOOOOOOO 🔥

LOUD NO VALORANT
Following the conclusion of Valorant Champions, multiple members from top Brazilian teams began exploring options outside of their teams. Among the most notable players entering free agency were former Team Vikings

Team Vikings Inactive Veroneze Vinícius Ribeiro Ds Daniel Silva swag João Neto pollo Julio Silva players Gustavo "Sacy" Rossi and Matias "saadhak" Delipetro. The duo were one of the most sought after talents going into 2022, with multiple high profile organizations like MIBR and Ninjas in Pyjamas expressing interest in signing the two. Near the end of December, a report from ge.globo surfaced detailing which team the two would be joining.
The only change between the report and the team's official announcement is at the coaching position. Previously, former KRÜ Esports
KRÜ Esports Latin America South Rank #3 keznit Angelo Mori NagZ Juan Pablo Lopez Klaus Nicolas Ferrari Melser Marco Eliot Machuca Amaro axeddy Carlos Alberto coach Rodrigo "Onur" Dalmagro was reported to be joining the team, but instead the team has moved forward with Matheus "bzkA" Tarasconi, the former coach of Team Vikings.
VCT Brazil competition is well underway, and the new LOUD roster has netted impressive results. The team remained undefeated throughout the Stage 1 Challengers 1 open qualifier, and only dropped a single map against MIBR in the semifinals of the closed qualifier. LOUD's next appearance will be in the group stage, which begins next week.
The roster of LOUD

LOUD Brazil Rank #1 saadhak Matias Delipetro Less Felipe de Loyola tuyz Arthur Andrade cauanzin Cauan Pereira is officially: