Patiphan "Patiphan" Chaiwong has left X10 CRIT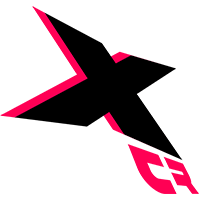 X10 CRIT Asia-Pacific Rank #1 Aowha SeveN89 garnetS Apiwat Apiraksukumal xcool Nuttadet Wijit Fluky Phakphon Sukhonchasiri to return to the Overwatch League with the Los Angeles Gladiators.
Los Angeles Gladiators
@LAGladiators
THE PRODIGY HAS RETURNED.
We're proud to welcome
@itsPatiphan
back to Overwatch and to the Gladiators!
#ShieldsUP
Prior to the start of his Valorant career, Patiphan was a rising Overwatch star in the SEA region, but was still too young to compete in the Overwatch League, which requires players to be at least 18 years old to take part in the league. In August 2020, he officially retired from Overwatch.
Heading into Champions, X10 were ranked second in the Asia-Pacific rankings behind Team Secret

Team Secret Asia-Pacific Rank #4 BORKUM Jim Timbreza dispenser Kevin Te JessieVash Jessie Cuyco DubsteP Jayvee Paguirigan Witz Riley Go Jremy Jeremy Cabrera , and found their way out of the group stage off of an upset in their group over Envy
Envy Inactive Marved Jimmy Nguyen Victor Victor Wong crashies Austin Roberts FNS Pujan Mehta yay Jaccob Whiteaker . In the playoff bracket, they were pitted against Masters Berlin champions Gambit Esports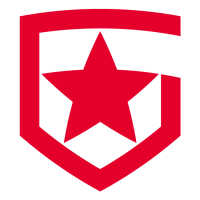 Gambit Esports Inactive Redgar Igor Vlasov Chronicle Timofey Khromov d3ffo Nikita Sudakov sheydos Bogdan Naumov nAts Ayaz Akhmetshin in the quarterfinals, and were eventually eliminated from the tournament. Patiphan mentioned in a Tweet following the match that his match against Gambit was his last official match, all but confirming the rumors of his exit from Valorant.
Patiphan will be joining the Los Angeles Gladiators, who are owned by Kroenke Sports & Entertainment and also own the Los Angeles Guerrillas in the Call of Duty League and North American Valorant team The Guard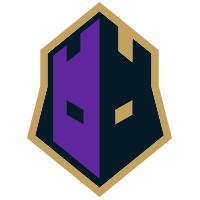 The Guard North America Rank # JonahP Jonah Pulice Sayaplayer Ha Jeong-woo (하정우) trent Trent Cairns neT Michael Bernet valyn Jacob Batio . His exit leaves X10 with four remaining players.