Day six of Champions made history as all three favorites fell. The day featured one of each group-match category: a winner, elimination, and deciding match. The quarterfinals bracket was also drawn today with exciting matchups in the near future.
The opening series featured another NA vs EU bout between Acend
Acend Europe Rank #3 zeek Aleksander Zygmunt cNed Mehmet Yağız İpek starxo Patryk Kopczynski BONECOLD Santeri Sassi Kiles Vlad Shvets and Envy
Envy North America Rank #3 Marved Jimmy Nguyen Victor Victor Wong crashies Austin Roberts FNS Pujan Mehta yay Jaccob Whiteaker . Unfortunately, both teams did not go on stage due to a positive COVID-19 test within Envy's group forcing them to play in their hotels. However, the match was still played on LAN.
Acend started off strong in the day's opening map, Ascent, winning the first four rounds on the defensive side. Envy responded with three of their own, but an opening pick by Acend's starxo in the next round stopped their brief momentum. Despite Envy taking two timeouts in the first half to discuss their various attacking strategies, Acend's calm defense was too strong for Envy to combat as they finished the half up 8-4. In the second half, Acend continued their dominance while Envy only grabbed a few more rounds, closing the map 13-8 in favor of Acend.
Surprisingly, Envy did not ban Bind, Acend's best map with them having a 37-6 record throughout all tournaments. Both teams began the first half trading rounds, but eventually Acend found their confidence and began to spark, winning five rounds in a row. Envy stole another round, but Acend closed the half up 9-3.
Acend began the second half winning the opening pistol round. Just as all hope was lost, Envy found their rhythm on the attack side and the infamous "9-3 curse" began to loom over the map. They won seven consecutive rounds to tie the map 10-10. Envy's unique style of attack where they pressured both bomb sites left Acend clueless on their rotations. However, a 3v3 gunfight going Acend's way helped them put a stop to Envy's run. After a couple 1v1s going both ways, Acend closed the series out 13-11 with the help of a zeek three piece.
zeek closed the series out with a 1v1 clutch
"Our Bind has always been really good for us, I think in terms of North America we have the strongest Bind and the only time in which we lost was to Gambit in OT, we felt really confident going into it to get a similar result and the matchup was fairly close," said yay in a post-match interview. "For me personally, I tossed a few key rounds and we had a few misplays plus Victor is dealing with COVID among other issues. Even though they are a really strong Bind team, we felt like we could've won on it."
With this victory, Acend moves on to the quarterfinals while Envy has to face X10 CRIT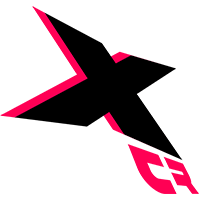 X10 CRIT Asia-Pacific Rank #1 on December 7 to keep their tournament hopes alive.
"X10, from what I've seen so far, they have a lot of creative executes that I haven't seen any other team or region do," said yay. "They have some set plays that are really thought out, it'll be an interesting matchup."
After losing to Acend in the replay of their third map, Keyd Stars
Keyd Stars Brazil Rank #1 mwzera Leonardo Serrati JhoW Jonathan Glória heat Olavo Marcelo murizzz Murillo Tuchtenhagen v1xen Gabriel Martins moved down to the lower bracket to face X10 CRIT. Opening it up on Icebox, the SEA representatives came out strong winning the first six rounds. Still, Keyd Stars were able to bounce back with a pair of their own making the score 6-2. Both teams closed the half trading rounds with X10 CRIT taking the lead 8-4.
In the second half, X10 CRIT didn't give their opponents much breathing room, losing only two rounds on their way to a 13-6 opener. X10's lurks throughout the game constantly won them crucial rounds while giving their opponents something to always fear. Additionally, the mechanically gifted duo of Patiphan and Sushiboys shined, with them each having over 300 ACS.
Just one of many crucial lurks by X10 CRIT.
Haven was looking like a repeat of Icebox, with X10 CRIT going up 9-3. Unfortunately for the Brazilians, everything seemed to go X10 CRIT's way. Keyd Stars were only able to find two rounds in the second as X10 closed the match 13-5.
X10 CRIT surprised many today, but they'll need to surprise people once more to make the playoffs. They will face Envy to make it to the quarterfinals on December 7.
LATAM representatives KRÜ Esports
KRÜ Esports Latin America South Rank #1 delz1k Joaquin Espinoza NagZ Juan Pablo Lopez Klaus Nicolas Ferrari Mazino Roberto Rivas keznit Angelo Mori took on the NA dynasty of Sentinels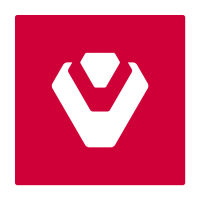 Sentinels North America Rank #1 TenZ Tyson Ngo ShahZaM Shahzeb Khan SicK Hunter Mims zombs Jared Gitlin dapr Michael Gulino in the final match of the day. The match produced one of the most shocking results in Valorant's short history.
KRÜ Esports chose Fracture to begin the match,, Sentinel's debut on the new map. Their in-game leader ShahZaM brought out his Breach pick that he hasn't played in more than three months. He shined nonetheless, helping Sentinels' defense effortlessly win nine rounds to KRÜ Esports three in the first half. After losing the second half pistol round, KRÜ shrunk their disadvantage winning three straight, eventually recovering to an 11-7 scoreline. Unfortunately their star fragger NagZ had a poor performance that Sentinels took advantage of. He finished the first map with a KDA of 4/17/3 as Sentinels won 13-7. However, with the help of his team, NagZ wouldn't let this map affect him for the rest of the series.
"We expected Sentinels to be a little off-guard because they hadn't really played Fracture so much," said NagZ. "We thought they might not have it well-prepared, but I was really nervous, the whole team was really nervous, I even had an anxiety attack. After that map, after we lost it and I let my team down, they just all calmed me down."
On Haven, the second map, KRÜ won the opening round, but consecutive multikill rounds from Sentinels' fragging trio — ShahZaM, TenZ , and SicK — helped them close the half up 8-4.
SicK pulled off an insane 1v3 clutch to give his team the round.
KRÜ's heart and determination completely turned the tables on Sentinels in the second half. It took seven straight rounds for Sentinels to get on board, giving KRÜ the lead 11-8. Everything began to go KRÜ's way, and Sentinels began to blunder rounds. After a timeout by KRÜ to keep their composure, ShahZaM answered with an insane 3K play, giving his teammate TenZ the energy he needed to do the unthinkable.
TenZ followed ShahZaM's play with a 3K and a momentum changing frag in the very next round to tie the map 11-11. Unfortunately for NA's supporters, NagZ answered with two back-to-back multikill rounds helping them finally take a map from a NA team 13-11. Despite ShahZaM's 27 kills, NagZ countered with 22 of his own, forcing a map three.
Crucial 2v4 clutch to give KRÜ match point
The final map, Split, would be a lot like Haven. This was the first time KRÜ used Viper, a meta pick on this map, showcasing their adaptability to their opponents. KRÜ started off strong, but Sentinels found their groove, getting the better of KRÜ 8-4 at half, once again.
This time around it took six straight rounds for Sentinels to get on board, giving KRÜ a 10-8 lead. NagZ's insane entry plays helped KRÜ gain momentum and confidence throughout their comeback. With their tournament run on the line, a hectic round in favor of the North Americans followed by a 3K from dapr tied the map 10-10. Two timeouts from both teams late in the game showcased how intense the map was. Both teams then traded rounds, but a 2v4 clutch by KRÜ gave them the match point. Just when the intensity hit its peak, keznit went on a killing spree, taking down four opponents to win the series 13-11.
keznit closed the game with an insane 4K that began with spam through a smoke.
"Thank you very much to all the people who have supported us, I have an inexplicable feeling right now, this win is for you," said keznit. "I am really glad we made history for LATAM especially, this victory is for that and I feel amazing."
KRÜ Esports have competed in every international LAN tournament this year, however, they had previous shortcomings due to the pressure they faced while competing. But, today they showed how much they have grown with the help of the support their team has.
"Usually the nervousness and anxiety gets the best of us," keznit explained. "Usually we have everything really well-prepared but when we get to the moment, we just make things different and make mistakes. In this tournament we said we weren't going to let that happen and we have a really good team behind us that really supports us. We just couldn't let them down and we did it today."
The moment after KRÜ Esports took down the North American giants (Photo by Wojciech Wandzel/Riot Games).
With this victory, KRÜ Esports has made the quarterfinals in their second straight LAN, facing Fnatic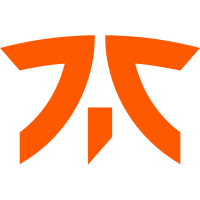 Fnatic Europe Rank #6 braveaf Andrew Gorchakov MAGNUM Martin Penkov Derke Nikita Sirmitev Boaster Jake Howlett Mistic James Orfila in the first round on December 9.
"We have to play our game, and with this mental boost we will be able to perform way better than we did today against Fnatic," said keznit. "That is the next objective in line."
Looking Ahead
Tomorrow's slate of games begin with DRX Vision Strikers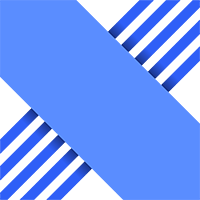 DRX Vision Strikers Korea Rank #1 stax Kim Gu-taek (김구택) Rb Goo Sang-Min (구상민) Zest Kim Ki-seok (김기석) BuZz Yu Byung-chul (유병철) MaKo Kim Myeong-gwan (김명관) taking on Cloud9
Cloud9 North America Rank #4 xeta Son Seon-ho (손선호) Xeppaa Erick Bach leaf Nathan Orf mitch Mitch Semago vanity Anthony Malaspina , which will be followed by two more elimination matches.
Tomorrow's games are:
Feature image credit: Wojciech Wandzel/Riot Games