The first Saturday of Champions was set to finalize half of the playoff bracket for the later stage of the tournament.
Instead, the schedule was changed so Riot could take additional time to review its ruling against Keyd Stars. The match in which the winner of Keyd Stars and Acend was pushed out of today's schedule, leaving just two matches on the day.
Those matches also started an hour later than usual and the order in which they were played was flipped. But despite all of the scheduling hiccups, both matches made for exciting affairs and the next two teams locked themselves into the playoff stage alongside Fnatic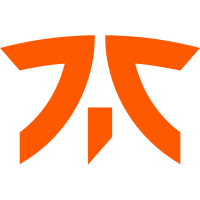 Fnatic Europe Rank #6 braveaf Andrew Gorchakov MAGNUM Martin Penkov Derke Nikita Sirmitev Boaster Jake Howlett Mistic James Orfila , who qualified the day before.
It ended up working better for the schedule that there were only two matches today, as both matches went a full three maps with overtime maps extending them further. In the end, however, the European teams triumphed over their opponents from the other side of the Atlantic Ocean.
Both Team Vikings and Gambit Esports appeared to be in good spirits after their match. Image credit: Michal Konkol/Riot Games
Although the day began with rumors of positive COVID-19 tests causing issues for the event, both Team Vikings

Team Vikings Inactive gtn Gustavo Moura sutecas Gabriel Dias frz Leandro Gomes saadhak Matias Delipetro and Gambit Esports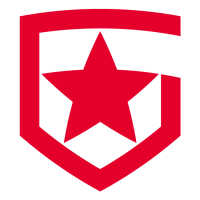 Gambit Esports Europe Rank #1 Redgar Igor Vlasov Chronicle Timofey Khromov d3ffo Nikita Sudakov sheydos Bogdan Naumov nAts Ayaz Akhmetshin took the stage for the day's first map.
Regardless of how fans at home thought the match would go, both teams were ready for a tight back-and-forth match.
"We know that they're really strong," Redgar said after the match. "We played versus them in scrims before we knew our groups, so we knew that they were really strong. We didn't underestimate them."
Team Vikings got off to a strong start in the day's opening map, Split, winning the first four rounds from the defensive side. But Gambit came roaring back, turning their attack into their favor to make the score 7-5 Gambit at the half.
By that time, the momentum was squarely in Gambit's favor. They closed the map with ease, winning 13-6. Gambit capitalized on Team Vikings' aggression throughout the map, often stopping midway through pushes to let Vikings push into them while Gambit held advantageous angles.
Gambit took mid early in the round, but chose to wait on Team Vikings' pushes rather than take a site through mid.
Their Split dominance could be seen on the scoreboard as two players, d3ffo and Chronicle, averaged more than 200 points of damage per round. But the most notable performance came not from Gambit, but from the winning side. Some heroics pulled off by saadhak — two of Vikings' six rounds came off his clutches — hinted at what was to come later in the match.
"Okay, this is the best team in the world," Sacy told his team after Split. "So let's have fun. Let's play the next match. It doesn't matter if we lose or win the first game. Yeah, we lost. Just focus and reset the mental and come on Bind and play our game."
Team Vikings appeared to shrug off their shaky Split with ease, immediately hitting their stride on the match's next map, Bind. Team Vikings opened with five consecutive round wins, but this time were able to hold onto the lead by halftime. Vikings' translated their 8-4 halftime lead into a breezy 13-5 victory.
While saadhak certainly fragged on Bind — he earned an ace on his way to leading the server in damage and tying Redgar for the lead in kills — he proved to be the difference maker on the map thanks to his intelligent utility usage. His Viper's Pit ultimates proved valuable for his team, and his mollies were timed perfectly, even when fired from across the map, to shut Gambit down.
Gambit couldn't possibly prepare for this Viper molly.
Viper's already valuable utility was even more important on the map thanks to the style both teams played. The attacking team successfully planted the spike in every round but one, a Gambit attacking round, making the map revolve around post-plant play.
That pattern largely continued into the final map, Icebox. Team Vikings, playing defense first, once again strung together several consecutive rounds to start the map — four rounds this time. At halftime, Vikings had a 9-3 lead off of six rounds in which they defused the spike.
Much like on Bind, Team Vikings' post-plant success came largely off of excellent utility usage to outplay Gambit. Sacy was unstoppable on his signature Sova in the first half, and earned an ace off the back of a Hunter's Fury ultimate that killed three. After the round, Sacy stood up and pounded his chest. All of the energy was on Team Vikings' side.
Sacy's days on Jett feel like a strange dream when he shows he can do things like this on Sova.
"I think [our success with utilities] was because of the bootcamping that we did in Spain before Champions," Sacy said. "We got to understand more about the macro of the game, so we got a little bit better on the utilities."
Team Vikings quickly reached match point at 12-5, but that was the moment Gambit came alive. Gambit won seven straight rounds to tie the map 12-12 and force it into overtime. With the momentum solidly in their favor, Gambit won their eighth and ninth straight rounds to win Icebox 14-12 and the match 2-1.
"If we catch a wave, we can beat them," Redgar prophetically told his team early in the second half. They caught the wave and rode it to the end.
Just as Vikings built their advantage earlier with good utility usage, Gambit utilized their abilities well to make themselves seem unstoppable. In the match-winning round, sheydos was able to get two kills and keep his life thanks to two well-timed usages of Reyna's dismiss.
sheydos prevented the trade twice.
Although they weren't able to close out the match, Vikings have already put the game behind them. They weren't the team in the match that won the last international tournament, after all.
"I think that we showed to ourselves that we can beat any team in the tournament," Sacy said. "We just need to work harder because we need more experience and I think that was one of the reasons that we couldn't finish the map this series."
Gambit is now locked into the playoff stage. Team Vikings have been sent to their group's decider match, where they'll await the winner of Team Secret

Team Secret Asia-Pacific Rank #4 BORKUM Jim Timbreza dispenser Kevin Te JessieVash Jessie Cuyco DubsteP Jayvee Paguirigan Witz Riley Go Jremy Jeremy Cabrera and Crazy Raccoon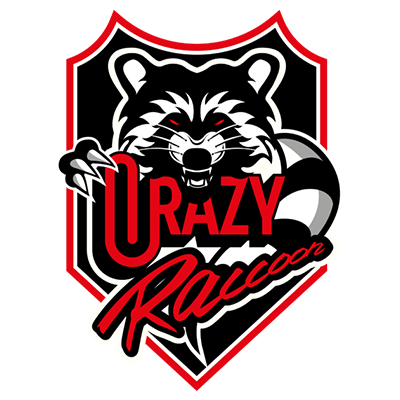 Crazy Raccoon Asia-Pacific Rank #3 Astell Moon Ji-won (문지원) popogachi Souta Morita Meiy Munchkin Byeon Sang-beom (변상범) neth Yusuke Matsuda .
Sentinels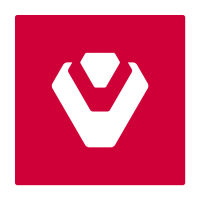 Sentinels North America Rank #1 TenZ Tyson Ngo ShahZaM Shahzeb Khan SicK Hunter Mims zombs Jared Gitlin dapr Michael Gulino and Team Liquid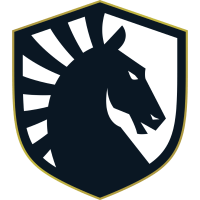 Team Liquid Europe Rank #2 Jamppi Elias Olkkonen Nivera Nabil Benrlitom L1NK Travis Mendoza soulcas Dom Sulcas ScreaM Adil Benrlitom did not play the day's next match on the Berlin stage, instead facing off through a LAN connection between rooms at their hotels.
Team Liquid chose Breeze to begin the match and started out on the attack of the traditionally attack-sided map. But that attacker's advantage appeared non-existent to begin the match.
Sentinels steadily built up an 8-4 lead over the course of the first half, totally neutralizing Liquid's stars to do so. Although Jamppi won Liquid Round 9 with an ace, those five kills were his first of the match.
The value Jamppi got out of his utility on this ace is reminiscent of Sacy's ace the match before.
Far more concerning for Liquid, however, was ScreaM 's start. After 11 rounds, nearly the entire first half, ScreaM still had 0 ACS. That means he hadn't done a point of damage or gotten a single kill or assist to that point. He finally got on the board in the final round of the first half with his first kill.
But that round appeared to be exactly what he and his teammates needed. ScreaM's name appeared on the kill feed more frequently while Team Liquid won four straight rounds to tie the map 8-8 and force Sentinels' new coach, Rawkus , to call a timeout. Both teams traded momentum soon after and the map went into overtime. Liquid closed it out to win Breeze 14-12.
"You just have to look at each round as like an individual game itself," soulcas said about the team's comeback. "I think it's really important to isolate each round mentally and to not think about what's happened in the past. You can always make crazy comebacks, like we've done it before and other teams have done it before, they can always happen. And I think that's important mental to have within the team."
While ScreaM was kept unusually quiet in the match's opening map, and Jamppi the same to a lesser extent, Liquid's anchor players stepped up. Nivera performed consistently over the course of the map, even when Liquid was struggling. L1NK proved to be the team's clutch player — especially in the map-winning round.
L1NK did exactly what his team needed to close out Breeze.
By the second half, Liquid was returning the favor in shutting down their opponents' stars. TenZ had little room to dominate in the way he usually does, and thus sat near the bottom of the scoreboard like ScreaM. Much like Liquid, Sentinels had to rely on clutch heroics from its anchors to make up for the lost productivity on Jett.

Sentinels picked Bind for the second map and began on the attacking side, where they immediately rebounded from their previous defeat. Sentinels steadily built up a 10-2 lead over the course of the first half and experienced no hiccups along the way. Sentinels won the three opening rounds of the second half to secure the map 13-2.
A big factor in their Bind victory was TenZ's return to form on Jett. He went 21/6 in K/D on Bind; the only player who had remotely close to the same K/D on the map was his teammate, ShahZaM , who went 18/6. No other player in the server earned more than 11 kills.
The third and final map of the match was Split, with Sentinels on the attack first. The teams alternated rounds and pairs of rounds to head into halftime and even 6-6. The second half began in favor of Sentinels thanks to a clutch from SicK before reverting to the same pattern. Finally, Team Liquid managed to find some breathing room and Sentinels called a timeout at 12-10.
SicK clutched out a seemingly impossible round.
The timeout wasn't enough for Sentinels to turn around Team Liquid's late momentum and Team Liquid closed it out 13-10. The victory sent Team Liquid to the playoff stage with a 2-1 victory.
Much like TenZ snapped out of his funk on Bind, ScreaM finally unleashed his full firepower with Reyna on Split. He led the server in kills at 25, more than double TenZ's 12.
The North American powerhouses hope they won't have to play too many other games in conditions like this — where they are in a hotel instead of on the stage.
"I think we would have had a way bigger advantage on the stage that could have potentially had a different outcome on the match," zombs said. "And they already had experienced playing from the hotel."
Team Liquid played their first match from the hotel because one of the team's players, Nivera, tested positive for COVID-19. soulcas said the team has taken it well, and in fact had a morale boost since they found out they could play from the hotel instead of being forced to use a substitute.
"We're still holding our heads high because we're glad we're able to play as our five," soulcas said.
Sentinels will now have to play through their group's decider match to make it into the playoff. They'll face the winner of KRÜ Esports
KRÜ Esports Latin America South Rank #1 delz1k Joaquin Espinoza NagZ Juan Pablo Lopez Klaus Nicolas Ferrari Mazino Roberto Rivas keznit Angelo Mori and FURIA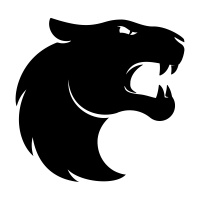 FURIA Brazil Rank #2 Quick Gabriel Lima Mazin Matheus Araújo Khalil Khalil Schmidt Nozwerr Augustin Ibarra .
Looking ahead
The morning's COVID scares are already becoming a thing of the past after Riot announced further testing confirmed the earlier tests were false positives.
Tomorrow's matches are currently expected to be:
The match between Envy and Acend, or Keyd Stars if Riot walks back on its previous ruling, was originally scheduled for earlier today and is yet to be played.
feelinara contributed to the reporting in this recap.