Zander "thwifo" Kim has officially become a member of T1

T1 North America Rank #13 thwifo Zander Kim xeta Son Seon-ho (손선호) pwny Josh VanGorder steel Joshua Nissan .
T1
@T1
🚨 ROSTER ANNOUNCEMENT 🚨
We're excited to announce and would like to welcome,
@thwifo
to T1 squad and the
#T1VALORANT
team. 🔥
Let's go!
According to a preliminary report by George Geddes of Upcomer on the move, T1 were experimenting with major roster changes that would affect every player except for Rahul "curry" Nemani and Timothy "autimatic" Ta.
thwifo has been inactive from XSET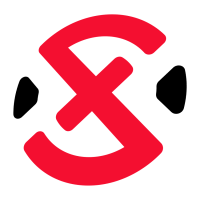 XSET North America Rank #5 Cryocells Matthew Panganiban dephh Rory Jackson zekken Zachary Patrone AYRIN Jordan He BcJ Brendan Jensen since the beginning of July as the team was making sweeping changes to their roster that eventually netted them a fourth place finish in the Stage 3 Challengers Playoffs and second place finish in Stage 3 Challengers 1.
Recently, thwifo joined Andbox
Andbox Inactive Oderus Chad Miller mummAy Anthony DiPaolo Lear Dayton Akau Jonaaa6 Jonard Penaflor vice Daniel Kim on a temporary loan from XSET for the Stage 3 Challengers 2 open qualifier, but failed to qualify for the main event after a nail-biting loss to TSM in the Round of 16.
T1 have not earned enough points to participate in the NA LCQ, and have not been seen in tournament since Stage 3 Challengers 2, where they missed out on qualifying for the Challengers Playoffs after a loss to FaZe in the second round of the lower bracket, marking the end of their run in official Riot tournaments for the year.
T1

T1 North America Rank #13 thwifo Zander Kim xeta Son Seon-ho (손선호) pwny Josh VanGorder steel Joshua Nissan are now: