For more than a year, Envy
Envy North America Rank #3 Marved Jimmy Nguyen Victor Victor Wong crashies Austin Roberts FNS Pujan Mehta yay Jaccob Whiteaker have remained one of the most consistent and revered teams in North America. Since the day Envy signed together we are terrific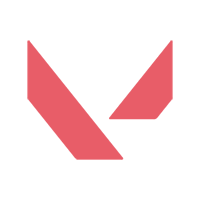 together we are terrific Inactive c4Lypso Abdo Agha kaboose Jake McDonald aKis Adam Kisseberth FNS Pujan Mehta mummAy Anthony DiPaolo in July of 2020 to now, Envy have remained one of the top four teams in the region, regularly peeking into the top 3.
But that consistency is a double-edged sword for the roster. While for months, their fellow players have praised Envy in interviews and on social media, the team have yet to find a major era-defining event title.
Envy have won events before, notably the Cloud9 To The Skyes Invitational and the second Challengers of Stage 1, however those winnings were quickly swept away by Envy's greatest foe: the 3-4th place curse.
The gold medal has been a highly sought-after but scarce resource for the team, with their only 1st place finish in the aforementioned Challengers 2 of Stage 1 — where they notably beat Sentinels in grand finals. Throughout the year, Envy have placed in 5-6th once, 4th three times, 3rd two times, and 1st only one time. The consistency is apparent, but not the type that would break headlines.
However, what makes this Envy iteration flying to Berlin so special is its roster — it's barely over one month old.
While Jimmy "Marved" Nguyen's addition remains fresh in relation to his tenured teammates, El Diablo Jaccob "yay" Whiteaker has turned and rolled heads since his acquisition from Andbox. It was a win-win for yay and his new-found teammates, and it's paid off for both immensely.
"I can't be happier," yay said after qualifying for Berlin. The OPer recalled the depth of his depression after Andbox's loss to TSM in the second Challengers of Stage 3, eliminating yay and his former squad from the rest of the Champions Tour.
"For me, that was my really big opportunity to prove myself to everyone around me that I deserve to compete at the international stage," he said. "That was my opportunity. And ultimately, we lost in a crazy last map and I found out that we're just knocked out of everything."
"We're knocked out of Last Chance, we're knocked out of Berlin; there's nothing for the rest of the year. To get another chance to compete the world stage against the best teams, I would have to sit for almost six months."
"Six months is a long, long time for an esports player."
From the lowest of lows, soon to the highest of highs. Source: @Envy
But that wait wasn't long. Though yay had passed an opportunity to join Envy before, he knew it was now or never; and Pujan "FNS" Mehta couldn't have been happier to bring him on board. "We were interested in him prior," FNS commented. "Obviously, he is an insane player, so anybody would want to get him. And we had a decision to make, we either don't get him and let him maybe go somewhere else, or just get him right away and gamble that we'll have six days of practice before we will be able to make it work."
"But, we agreed that the firepower upgrade was just too much to pass up."
And now yay will join his new comrades in their trek towards world champions in Berlin, returning to the international LAN setting they've yearned the return of since COVID-19 dashed the players' hopes in the CS:GO scene.
But their LAN debut isn't something that can be so easily breezed through with a full dose of Advil. As a solid, consistent Top 3 North American team seemingly bound for playoffs, their performance at this event is one that will define this roster — for better or for worse.
Of course, Envy could always invoke the 3-4th place curse and call it a day. But while settling with 3-4th might be enough for some, especially at a cutthroat international event such as Masters, and their players have remained humble in interviews, Envy's drive to win is just as distilled as their regional rivals. They're here to play and to win.
"Fourth... third... fourth... whatever; place doesn't matter," Victor "Victor" Wong told VLR.gg in August. "No matter what stage we're at in the tournament, every match is the same. It's still Valorant. You've just gotta go in with the mindset that we're just gonna win this the same way we won the others."