Amongst those who are knowledgeable of the Southeast Asian scene, the mere mention of Paper Rex
Paper Rex Asia-Pacific Rank #5 mindfreak Aaron Leonhart f0rsakeN Jason Susanto Benkai Benedict Tan d4v41 Khalish Rusyaidee shiba Zhan Teng Toh 's name would strike fear and awe into the opposing teams and fans' hearts, especially those in Malaysia and Singapore.
Paper Rex wasn't a name unfamiliar to Valorant, having participated in competitions during the game's early months, albeit with a different team. But after roster issues and incidents plagued the team, the roster was dropped altogether and was soon replaced with Paper Rex's CSGO division, who made the jump entirely to Valorant.
The switch was proven a success. As the team climbed up after a disappointing Stage 1, Stage 2 was all about their dominance, becoming the Malaysia/Singapore representative in the following Stage 2: Challengers Finals and earning a chance to represent SEA in Masters: Reykjavik. However, their growing pains wouldn't end just yet as a defeat against FULL SENSE
FULL SENSE Asia-Pacific Rank #8 JohnOlsen Chanawin Nakchain ChAlalala PTC Kititkawin Rattanasukol LAMMYSNAX Elamrahim Khanpathan SuperBusS in the lower finals ended their dream to compete in Valorant's first inter-regional LAN.
Coming into Stage 3, with the addition of Zhan "shiba" Teng Toh as a replacement for Kumeresan "Tommy" Ramani, the team looked to once again dominate their local region by dominating the competition. Despite falling short to UwU
UwU Asia-Pacific Rank #19 jarpiX Pooi Shen Jie Justin FrostyZ Muhammad Adam Chrysania Ian Chin Yu Zhe FirstLove Darren Mok FANE Donovan Chia LEXY Jun Hao Xavier in Challengers 2, they quickly rebounded in Challengers 3, securing the second seed for MY/SG and booked a spot at Stage 3: Challengers Finals.
Paper Rex was determined to be one of SEA's representatives in Berlin, and they fully intend to showcase all of their might in the face of regional competition. And so, they did — backed by performances from Jason "f0rsakeN" Susanto in the duelist role, Benedict "Benkai" Tan on agents such as Killjoy, Viper, and Breach, and Khalish "d4v41" Rusyaidee holding on the sentinel positions, the team managed to secure first seed in their group and looking strong into the playoffs.
With an average of 298.5 ACS across 342 rounds, f0rsakeN proved to be PRX's x-factor.
The Malaysian/Singaporean/Indonesian squad became Southeast Asia's first representative for Masters: Berlin, beating Bren Esports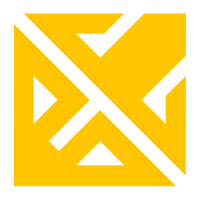 Bren Esports Inactive BORKUM Jim Timbreza dispenser Kevin Te JessieVash Jessie Cuyco DubsteP Jayvee Paguirigan Witz Riley Go in the upper bracket finals. Even though they didn't end up as the first seed from the region after Bren's revenge in the grand finals, they already caught the attention of other regions participating in Berlin with their wild deathmatch capabilities and aggressive, flashy gameplay that could catch their opponents off-guard.
But with the caveat of Bren Esports not being able to compete in Berlin due to visa issues, the burden and hope of an entire region now rest on their shoulder.
Will they prove the international stage wrong about Southeast Asia like their predecessors did in Reykjavik, or will they falter under immense pressure? One thing we know for sure, though — Paper Rex is here. And they're ready to rip and tear until they make it to Champions.