Not everyone can be a superstar, not even on a super team. Some people on the team have to be more supportive. Less flashy.
At least that's how Johan " Meddo " Lundborg described the role he and Tobias " ShadoW " Flodström played on their team, FunPlus Phoenix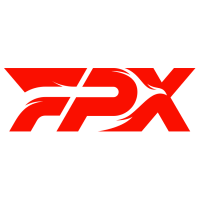 FunPlus Phoenix Inactive SUYGETSU Dmitry Ilyushin Zyppan Pontus Eek ANGE1 Kyrylo Karasov Shao Andrey Kiprsky ardiis Ardis Svarenieks . In fact, it's partly why he expected them to immediately find success upon their formation earlier this summer.
"I feel like I almost expected [us to get good results] immediately. Just 'cause we have this super experienced IGL in ANGE1 and then we have these mad fraggers — Zyppan and Shao — and just me and ShadoW on the more supportive roles, right. And I felt like everything immediately sort of clicked in terms of that."
Later, Meddo talked about why he liked his role. "I like the agent Cypher, that's basically who I am. I am the more defensive anchor player, you know, that's what I've been in CS. And he just fits me perfectly. I'm not an aggressive star player. And so I just think that it fits me perfectly."
Perhaps he is underselling himself and his teammate a bit. While he may not be an aggressive player and neither of them get quite the same attention as their dazzling teammates, it could still be argued they are both stars in their own right. While Zyppan and Shao may be the usual names to grace the top of the scoreboard, everyone on the team shines from time to time, including Meddo and ShadoW, and will show off their own fragging power when someone on the team has an off game. They are truly the super team they were billed to be at formation.
Regardless how you would describe them — stars or supports or both — they're happy with what they're doing. "For me, at least, [the role I'm playing] doesn't really matter. I just want the team to be the best. And I like the role I'm playing right now," ShadoW said.
Thus FunPlus PhoeniX have put together a roster with parts that fit as neatly together as puzzle pieces matched correctly. Each player now helps make up the foundation of a roster that is poised to compete for titles in Europe — and perhaps one day the world — for a long time.
But that roster may not have been possible without a pairing that was first brought together for just a few months in Counter-Strike years before.
Back in 2016, Meddo and ShadoW played on an all-Swedish team together called Team Preparation Yellow. That team did not remain together for long and they instead spent most of their CS careers apart. ShadoW played for Rogue's academy team and an all-Swedish Tempo Storm roster, while Meddo went on to play for Movistar Riders and Fnatic's academy team. But their connection persisted.
"Even though we only played [together] for a bit, we still talked like daily and played with each other and stuff like that," Meddo said. "So we always were in contact."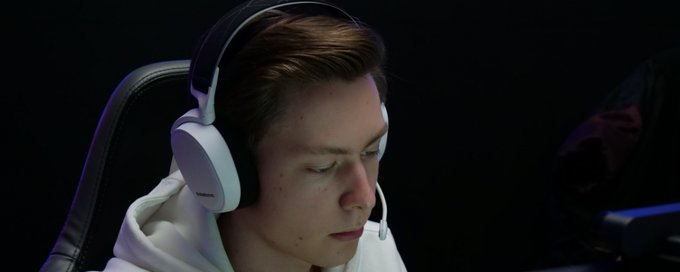 Meddo playing in a Counter-Strike tournament. Image credit: Fragbite/Kalle Strömgren
By the time 2020 rolled around, their interests in CS were waning. Meddo's stint with Movistar Riders was cut short by carpal tunnel syndrome. He proved good enough after a seven or eight month recovery to join Fnatic Academy, but as his career progressed he was eventually sidelined by another injury — this time to his fingers. He missed basically all of 2019 and when he returned to play he didn't find CS as fun as before. ShadoW wasn't faced with the same interruptions in his career, but felt much the same way.
"I was just tired of playing the game," ShadoW said. "I played it for so long and I didn't feel like I either got the chance or proved myself what I wanted to be."
And so they were drawn to Valorant. "When we saw the trailer for Valorant we instantly starting talking a bit about it, you know, about potentially making the switch and creating a team together," Meddo said.
The pair was contacted by N1KOLA , who had played with Meddo in CS for a bit in 2016 before making the switch to Overwatch, and asked if they were making the switch to Valorant and if they would want to play together. They agreed and were joined by LATEKS and Leodeddz , who both knew N1KOLA from Overwatch and Apex Legends, to form Fabriken. Zyppan joined in place of N1KOLA after Valorant's official launch and the Swedish squad quickly established themselves as one of the best unsigned teams in Europe.
A couple of months after the game's launch, FunPlus PhoeniX was in contact with the players' talent agency, Prodigy, about putting together a super team with unsigned players. They first took ANGE1 as the team leader and IGL to build a roster around, according to Meddo's account, and he took Shao with him because "he's an insane player." He thought because PartyParrots (ANGE1's and Shao's team) and Fabriken were the two best unsigned teams at the time, the choice was likely an easy one since Meddo and ShadoW were a part of the latter. "And Zyppan as well, just being the best player in the world."
The players fit each other like a glove. They knew what everyone wanted to play when they first came together. "So there wasn't any discussion about it really."
The only minor hiccup they had to overcome was language. While the players coming together had experience on international European rosters before, they still needed to adapt to making callouts in a new game with a language they weren't using previously. Fabriken spoke Swedish. PartyParrots spoke Russian. Now they all needed to speak English.
Figuring out callouts for different places on the map when they first came together was a bit hard because they hadn't been calling the same locations the same thing before they first came together, Meddo explained. So they went through and named everything in the game together so they all had the same callouts for every location and position in all the maps. But once they got through that, language was barely an issue.
"For me, the only big difference is that you can't really talk that fast," ShadoW said. "Like, the words don't come up in your mind as fast as they do in Swedish."
Pictured: ShadoW. Image courtesy of ShadoW.
That's hardly a problem, though, especially since the team is so prepared. There are two people that work to develop the team: veteran IGL and team leader ANGE1 and analyst Erik " d00mbr0s " Sandgren. ShadoW praised how well they worked together. "They always have the team talk with each other and just go through what we're gonna practice every day to get better."
This whole-team approach to strategy and development — which also manifests in figuring out if they need to include a new agent into their team compositions — allowed them to hit the ground running on their debut. In their very first tournament together they became the first team to beat Europe's powerhouse, G2 Esports, although they ended the latter portion of the last map with a 5v4 advantage due to a family emergency forcing Davidp to leave the match early.
Because of those circumstances, they said it didn't feel justified. In fact, they said it didn't feel like a win at all. So Europe's top challenger to G2 is still searching for that elusive first win.
Since their formation, FunPlus PhoeniX has only lost to two teams: to G2 several times and to Turkish powerhouse Oxygen Esports once early in a tournament while matches were still Bo1. G2 eliminated FPX in each of their three Ignition Series tournament appearances, twice in the grand finals and once in a semifinal.
While they think the Sentinels and TSM rivalry in North America is good as well, they believe their rivalry with G2 might just be more exciting precisely because they haven't taken a tournament from them yet.
"I feel like everyone's just waiting for us to win and eventually dethrone them," Meddo said before he and ShadoW went back-and-forth for a bit talking about how it's more hype when someone finally beats a team that never loses.
They hope that First Strike will prove to be that tournament. But with so few opportunities to see how either team is faring in recent months, they don't want to sound too assured of any one result.
"I feel like it's super hard to say right now," Meddo said. "Because we haven't been playing much officials and neither have they. So, we don't really know what to expect. But I think we've been practicing a lot and we've been doing really good. So, I just hope for the best."
Since the end of the Ignition Series in Europe, they've been practicing as much as possible and worked to get in at least one tournament before First Strike. That tournament, the Valorant Contenders Cup, was the competition in which they lost to Oxygen Esports but later went on to make a lower bracket run and win the tournament. "[We wanted to] get some tournaments in to see what can work and what can't because you can't really figure everything out in practice," ShadoW said.
Their preparation has at least gotten them far enough to play in the main event. They were one of four teams to make it through the playoffs of Europe's first two qualifiers to lock in their spot to compete for the grand prize in December. G2 qualified as well. So the opportunity will be there.
No king can reign forever. Eventually, G2 will finish short of a trophy in top European competition. Whether that comes at the hands of FunPlus PhoeniX or another challenger remains to be seen.
But if it's FPX who eventually dethrone them, don't just credit the flashy players who will have likely staked their places at the top of the scoreboard en route to that title. Super teams need supportive players who set up their teammates, too.
And that will be a role Meddo and ShadoW will be more than happy to fulfill if it means establishing their team as Europe's, and perhaps even the world's, best.