Sixteen teams from across Southeast Asia will compete in the SEA Challengers Playoffs following a month of intense qualifier competition. With an expanded format that includes a double round-robin group stage and double-elimination playoffs, only two teams out of sixteen teams will advance to Berlin for Masters 3, the second-ever interregional LAN in Valorant history.
Thailand
Thailand's three Challenger events saw a mixture of established teams as well as new, upcoming fresh faces vying for the spots available in the SEA Challengers Playoffs. Established teams such as X10 Esports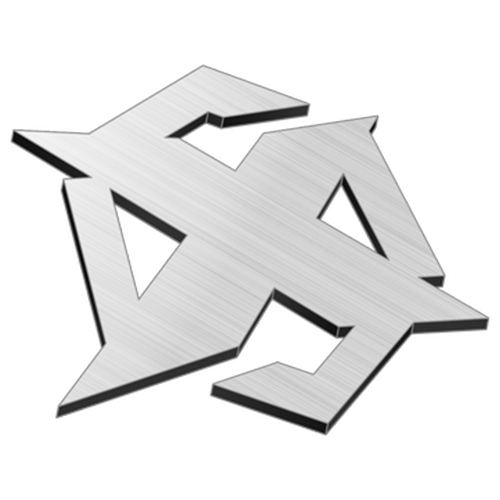 X10 Esports Asia-Pacific Rank #1 Crws Thanamethk Mahatthananuyut foxz Itthirit Ngamsaard sScary Nutchapon Matarat Sushiboys Panyawat Subsiriroj Patiphan Patiphan Chaiwong , FULL SENSE
FULL SENSE Asia-Pacific Rank #6 JohnOlsen Chanawin Nakchain ChAlalala Chanitpak Suwanaprateep PTC Kititkawin Rattanasukol LAMMYSNAX Elamrahim Khanpathan SuperBusS Nattawat Yoosawat , Foxy Araikordai
Foxy Araikordai Asia-Pacific Rank #27 wannafly Jirayu Meesuk kongared Nantapol Boonying Olivia Peeratch Ingkudanonda THEE Thanaphat Limpaphan Superduper , and Sharper Esport
Sharper Esport Asia-Pacific Rank #21 niffy Patcharapon Junman PinOcchiOs Teerasak Kedaim Acetics Teerapat Jinyong Chainyz Pornchai Panyawong aLerT Wattanachok Yingnakorn b3ta Puwadon Jaisuekul notxd Thanachok Rattanapranee Kadoom made their returns while rising stars that went through qualifiers such as 47 Gaming
47 Gaming Asia-Pacific Rank #175 nethan Delend PKHI JAIGRAYRAY siraphop , Need Sponsor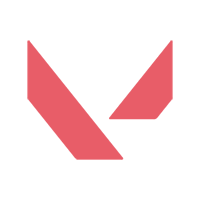 Need Sponsor Inactive Raigard Laz w1zard AloNeFillz JaoTae , Z11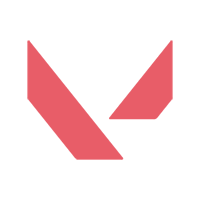 Z11 Asia-Pacific Rank #130 BOOMBURAPA Chaiwat Wattatum pedio 9th viperdemon Siwet Kruavit bnwg1ggs , and wicket berg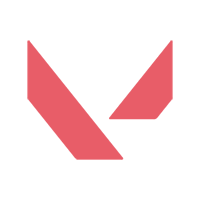 wicket berg Asia-Pacific Rank #151 otulpatet mamumi vvv j s xcool Niswhiskaz were ready to contest the status quo.
X10 were the first team to secure a slot in Challengers 1. The squad performed well albeit without the presence of Patiphan "Patiphan" Chaiwong who was taking a break in Stage 3. Yuttanagorn "Zeus" Kaewkongyai's presence as Patiphan's replacement was more than enough for X10 to claim another appearance in the SEA Challengers Playoffs.
While FULL SENSE failed to secure their place after a defeat against X10 in Challengers 1, Chanawin "JohnOlsen" Nakchain and co. redeemed themselves in the following Challengers 2, eliminating Foxy Arakordai and FW Esports to claim their spot in the SEA Challengers Playoffs.
With one last Challengers event available, it was only Sharper Esports, Foxy Arakordai, and Need Sponsor that were deemed the favorites on grabbing the last slot. In the end, however, it was Sharper Esports that went on a near-flawless run of their bracket, eventually beating Need Sponsor 3-1 to secure the final Thailand seed in the SEA Challengers Playoffs.
Crws is ready to bring X10 Esports back to LAN (Photo by Colin Young-Wolff/Riot Games).
Indonesia
In Indonesia, while the well-known names of the scene remained stable coming into Challengers, similarly to Thailand, it was the rising teams such as NXLG Academy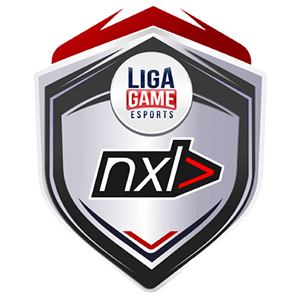 NXLG Academy Asia-Pacific Rank #46 NeXs Dragy rTd Suga Luii , ONIC G
ONIC G Asia-Pacific Rank #11 Monyet Cahya Nugraha Shiro SEVERiNE Michael Winata Lmemore Hagai Kristen Yesyurun NcSlasher Sheldon Andersen , Langit9
Langit9 Asia-Pacific Rank #162 Maskon Justin Adams Cartier Jonathan Dharma Spyko Rochino Belial Insane , BEAST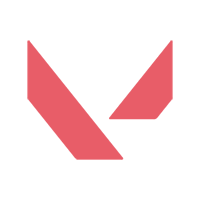 BEAST Asia-Pacific Rank #58 mikasa 3NRHKY Ayam Bakar zhar , and Cynical
Cynical Asia-Pacific Rank #81 P1ERCEE Brozey klipp N4CEER Nimji Bocah Kurumi that brought a breath of fresh air and competition to the series.
While many expected BOOM Esports
BOOM Esports Asia-Pacific Rank #15 frostmind Muhammad Rafi Diandra Asteriskk Nanda Rizana blaZek1ng Gary Dastin fl1pzjder Saibani Rahmad Eeyore Kevin Gunawan BerserX Rizkie Adla Kusuma Tehbotol David Monangin to easily secure the first seed for Indonesia in Challengers 1, they were stopped in their tracks by ONIC G 2-1 in the semifinals, leading to their victory against another established team in Bigetron Astro
Bigetron Astro Asia-Pacific Rank #25 Cud Thomas Alfiantino Famouz Fikri Zaki Hamdani no1syboy Sergio Rahardja vascalizz Rey Sebastian Pardede budimeisteR Oliver Budi Wangge on their way towards a 3-0 sweep.
BOOM Esports looked to rectify their mistakes in Challengers 2 and cruised smoothly through their quarterfinals and semifinals matches. However, an old foe awaited them as Alter Ego
Alter Ego Inactive naTz Jonathan Adiputra Lmemore Hagai Kristen Yesyurun Fat Penguin Edward FrizzNatsz Frizky Satyawarman Tehbotol David Monangin 3nable Muhammad-Ridzuan Hazi fought tooth and nail against BOOM Esports in the grand final, eventually beating them 3-2 after a back-and-forth series.
With only one more slot on the line, things were looking dire for BOOM Esports. Furthermore, with the addition of a modified format introduced for Challengers 3, teams were licking their lips at the prospect of defeating a potentially weakened BOOM. Thankfully, Gary "blaZek1ng" Dastin's squad came alive, allowing BOOM Esports to go flawless through the upper bracket and win the finals 3-0 against Rex Regum Qeon
Rex Regum Qeon Asia-Pacific Rank #36 adrnking Adrian Setiawan NextJacks Yulius taLenT7 Armario Falentino Bochem Maestro Dave Christopher Gunawan .
Philippines
Bren Esports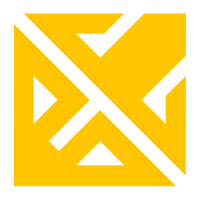 Bren Esports Inactive BORKUM Jim Timbreza dispenser Kevin Te JessieVash Jessie Cuyco DubsteP Jayvee Paguirigan Witz Riley Go and Zeal Esports
Zeal Esports Asia-Pacific Rank #22 N1CO Dominique Tul-id senyorcarL Carl Alexander Carandang FIRESYJN Keith Madarang 2ge James Goopio craigys Craig Salgado Flash Vince Medado (formerly known as 6045Pirates
6045Pirates Inactive N1CO Dominique Tul-id kira magicss Chill FIRESYJN Keith Madarang senyorcarL Carl Alexander Carandang 2ge James Goopio Flash Vince Medado ) maintained their previous rosters and were favorites to move on in Challengers 1. While Zeal failed to even reach the grand finals, Bren went through on their expectations and won against Galaxy Racer
Galaxy Racer Inactive Yohann Ronard Tecson Emman Emmanuel Morales Georggyyy George Lachica Ching Enrico Perez Karl Carlo Ocampo (ex- ArkAngel
ArkAngel Inactive Ching Enrico Perez modeskiii Yohann Ronard Tecson Nasmi Karl Carlo Ocampo ) 3-0 to grab the first seed.
With the absence of Bren Esports in Challengers 2 the focus shifted to several of the teams that gained traction prior to the main event, such as Alpha Esports Pro
Alpha Esports Pro Asia-Pacific Rank #65 GianSanity ABATMAN itz AreyouRyu ChrisM gkbaby and Oasis Gaming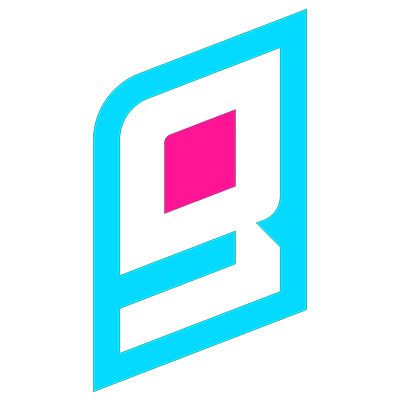 Oasis Gaming Asia-Pacific Rank #50 Tr1X invy Jiggs Reyes Ripper Marky kurtesy coco . But they failed to live up to expectations as they were beaten by Galaxy Racer and SV Empire
SV Empire Asia-Pacific Rank #45 Hemsyxx Mikko Gumapac Nexi S1000 Hotsauz Draxiimov respectively in the semifinals, with Galaxy Racer continuing their momentum and beating SV Empire 3-1 to be the Philippines' second representative.
A huge storyline for Challengers 3 is that it will be without Zeal's appearance who failed to qualify for the main event. Even then, the competitors were more than capable to fill that role left by the former underdogs. Oasis and SunSparks
SunSparks Inactive 2766 Aron Orlanda tobi became the stars of the event, eventually meeting in the grand finals. But ultimately it was Oasis who won as they triumphed over SunSparks 3-1.
Malaysia and Singapore
Because Malaysia and Singapore only received two seeds into the SEA Challengers Playoffs, only Challengers 2 and 3 granted a qualification slot to the winner. Instead, Challengers 1 granted the top four automatic entry into the main event of Challengers 2. UwU
UwU Inactive jarpiX Pooi Shen Jie Justin FrostyZ Muhammad Adam Chrysania Ian Chin Yu Zhe FirstLove Darren Mok FANE Donovan Chia LEXY Lee Jun Hao Xavier emerged as a surprise contender after a victory over Paper Rex
Paper Rex Asia-Pacific Rank #5 mindfreak Aaron Leonhart Jinggg Wang Jing Jie f0rsakeN Jason Susanto Benkai Benedict Tan d4v41 Khalish Rusyaidee in the upper final, but ultimately fell in the grand finals as the two teams re-matched.
Challengers 2, saw the same two teams face each other again in the grand final, but this time UwU prevailed 3-1 in one of the biggest upsets in the region.
With UwU becoming Malaysia and Singapore's first seed, the pressure was on Paper Rex to try and get back into form with the last chance available in Challengers 3. While teams like Louvre
Louvre Asia-Pacific Rank #14 Deryeon Derrick Yee RedKoh Danial Hakim lenne Lim You Xiang Lionel Haise Brandon Loh Flaring Henri Forichon and Kingsmen
Kingsmen Asia-Pacific Rank #13 nomfu Ammar Aliff Bin Amir 1van Kok Mun Hong zeeq Muhammad Hazeeq bin Shammim Justa Ooi Zhen Loong Riza Sirajul Azrie Bin Sirajul Adly theDoctorr Mathanraj Munisparan were looking to usurp Paper Rex, in the end it was Paper Rex themselves that stayed on top of the mountain, beating Kingsmen 3-0 in a grand finals sweep.
Hong Kong and Taiwan
Like Malaysia and Singapore, Hong Kong and Taiwan also received only two slots, meaning Challengers 1 served as mere preview of Challengers 2 and 3. CBT Gaming
CBT Gaming Asia-Pacific Rank #18 YuAnger Floatqq berLIN Zhang Bolin (張柏霖) W1nner Tsai Hong-wei (蔡宏偉) Rainy Li Guo-Shuo (李國碩) returned to stake their claim as the region's best, but met a challenger in Griffin E-Sports
Griffin E-Sports Asia-Pacific Rank #44 Fung3 Ace SiuFatBB Hukz TsunTung Ho Madison YRSelect FuriousMeow Senhoachic IAmAlan in the grand finals. After a back-and-forth match, CBT was disqualified due to unapproved usage of VPN software by the organizers.
With Challengers 2 approaching, Griffin met CBT once again in the semifinals and CBT exacted their revenge, winning 2-0. On the other side of the bracket, a resurging Five Ace e-Sports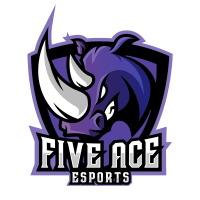 Five Ace e-Sports Inactive EsM1n Spring NickPan Amenhola defeated TRAITORS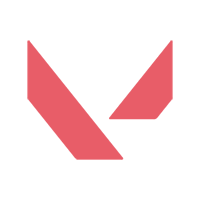 TRAITORS Asia-Pacific Rank #206 CcC bibiwater kevinzone Ra1N Mao UCc SecreT and Clutch Jeans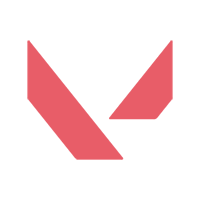 Clutch Jeans Asia-Pacific Rank #150 Nikoe Bifferenity winjai MaxxyBoyy WAI0704 to advance to the grand finals. There, CBT swept the series to become the region's first representative.
Five Ace and Griffin started on the same side of the bracket in Challengers 3, ensuring a fresh contender in the finals. Five Ace handily beat Griffin 2-1 in the semifinals, while Lightning
Lightning Asia-Pacific Rank #62 Physecks mclamlam Nomama Kiuuuu yzaK defeated a returning Anti Eco Eco Club
Anti Eco Eco Club Asia-Pacific Rank #30 relax1 coco1 Tin Akame Fong PPDBJ in the opposite match. After an intense back-and-forth final, it was Five Ace who emerged as the winner.
Vietnam
While Vietnam joined late during Stage 2 Challengers, this time they were given a fresh slate and three slots for teams to compete for in the SEA Challengers Playoffs.
Starting in Challengers 1, it was all about Team Big BAAM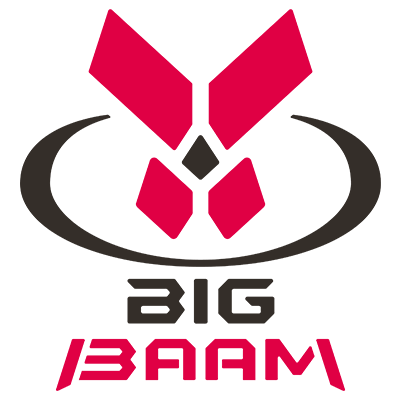 Team Big BAAM Asia-Pacific Rank #12 nTK Nguyễn Tuấn Kiệt P1nA2k4 Nguyễn Nam d0rf Phạm Huỳnh Toàn Quốc Mowff Trần Đức Minh MoefX Dương Phúc Hiếu (formerly known as Steal Your Glory
Steal Your Glory Inactive nTK Nguyễn Tuấn Kiệt P1nA2k4 Nguyễn Nam d0rf Phạm Huỳnh Toàn Quốc Redneval Quốc Khánh shouta Phạm Quang Thắng crazyguy Ngô Công Anh ) and DivisionX Gaming
DivisionX Gaming Asia-Pacific Rank #32 YESicaN Đinh Đình Đạt Huyz Võ Nhựt Huy Nizzy Nguyen Thanh Relajarse Phạm Lê Dũng Rambutan Phạm Xuân Giang gin Phan Văn Gin as they headline the later stages of the main event. After knocking DivisionX in a 2-0 victory in the upper bracket finals, Big BAAM served up a double knockout and defeating them once again 3-0 on their way on becoming Vietnam's first seed.
As Challengers 2 rolled into town, returning faces from Vietnam's Stage 2Challengers event showed up to try and qualify for the SEA Challengers Playoffs, with TiAMAT
TiAMAT Asia-Pacific Rank #191 ふと Toy lonely EnsEns Lizxotl PyPyy Omelette CHiDORi and YAMAGAN
YAMAGAN Asia-Pacific Rank #37 Loko Sozi Nh0zKon Vizzz BOSS Rondo Slowz JohnnyP among the most notable names. But this time it was Fancy United Esports
Fancy United Esports Asia-Pacific Rank #34 beo Onecuber Raz JohnCun alyaL K1LLERS Rondo and CERBERUS Esports
CERBERUS Esports Asia-Pacific Rank #42 Akashi Châu Hoàn Thiện Nhân Daicalem Nguyễn Anh Minh Thông Lok1 Nguyễn Trung Tín Kishi Ngô Trường Huy Suka Nguyễn Văn Tiến Redneval Quốc Khánh who became the stars of the main event, leading to another rematch in the grand finals as CERBERUS beat Fancy United 3-0 as a revenge for their upper bracket finals loss.
Even going into Challengers 3, there wasn't a clear cut favorite that would grab the last spot in the SEA Challengers Playoffs. This time, the hero of the story was EGO, a team that was always close to becoming Vietnam's clear best but was never able to realize that potential. After beating FEARUS
FEARUS Asia-Pacific Rank #78 cuppycake Slowz Nhatthong2k Uniq SumoSuperSuck 2-0 in the upper bracket finals, they faced a Cinderella story in the form of YAMAGAN
YAMAGAN Asia-Pacific Rank #37 Loko Sozi Nh0zKon Vizzz BOSS Rondo Slowz JohnnyP who clawed back from the first lower bracket matchups. But that story didn't end happily as EGO claimed their stake as Vietnam's third seed by beating YAMAGAN 3-1.
On August 5, PPGL and Riot revealed the dates and eventually the matchups for the playoffs that will determine SEA's representatives in Berlin. They will be played in a single Bo2 round-robin group stage and a double-elimination playoff bracket. The group stage will be separated into four groups, with each group's opening matches listed below:
While the event had originally been slated to start on August 12, due to the COVID-19 development in key SEA tournament markets, it is being pushed back to August 13 with the group stage concluding on August 16.
X10 Esports remain as the clear favorite to be one of Southeast Asia's representatives for Berlin, but without Patiphan, the possibilities of the honor could fall to other teams such as Bren Esports, BOOM Esports, and Paper Rex.