Gen.G
Gen.G Korea Rank #4 Munchkin Byeon Sang-beom (변상범) t3xture Kim Na-ra (김나라) Meteor Kim Tae-O (김태오) Lakia Kim Jong-min (김종민) Karon Kim Won-tae (김원태) have revealed the fourth member of their roster to be Byeon "Munchkin" Sang-beom (변상범). The sentinel-initiator flex had been a part of T1
T1 Korea Rank #3 xeta Son Seon-ho (손선호) Sayaplayer Ha Jeong-woo (하정우) Rossy Daniel Abedrabbo Carpe Lee Jae-hyeok (이재혁) iZu Ham Woo-ju (함우주) k1Ng Lee Seung-won (이승원) xccurate Kevin Susanto for the 2023 VCT season before his recent release.
Munchkin transitioned to Valorant from Overwatch where he played for the likes of Cloud9 Korea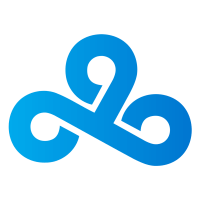 Cloud9 Korea Inactive Bazzi Park Jun-ki (박준기) Munchkin Byeon Sang-beom (변상범) BuZz Yu Byung-chul (유병철) Hate Lee Ye-hun (이예훈) xeta Son Seon-ho (손선호) and Crazy Raccoon
Crazy Raccoon Japan Rank #5 . He joined T1 for the 2023 VCT season and played in the Pacific League. Munchkin primarily played Killjoy, and managed an average ACS of 213.8 over the course of the year on the agent. With T1, he would finish third in the VCT Pacific playoffs and qualify for both Masters Tokyo and Champions, although the team would exit in the group stage in both events.
Gen.G had a lackluster year despite a strong start during the regular season with four straight wins. They would ultimately end the season with a 5-4 record, barely qualifying them for playoffs. At the playoffs, they placed fourth, just short of securing a spot at Masters Tokyo. In the VCT Pacific LCQ, they found a third-place finish, which ended their hopes of making Champions. They decided to release their 2023 roster and rebuild around their sole remaining player, Meteor .
Gen.G
Gen.G Korea Rank #4 Munchkin Byeon Sang-beom (변상범) t3xture Kim Na-ra (김나라) Meteor Kim Tae-O (김태오) Lakia Kim Jong-min (김종민) Karon Kim Won-tae (김원태) are now: