A clash between Tier 1 and Tier 2 will kick off on Nov. 1, when the Sentinels Invitational begins in Los Angeles, California at the organization's offices.
Sentinels
Sentinels North America Rank #10 pANcada Bryan Luna TenZ Tyson Ngo zekken Zachary Patrone johnqt Mohamed Amine Ouarid Sacy Gustavo Rossi has invited Moist x Shopify
Moist x Shopify North America Rank #11 thief Brady Dever flyuh Xavier Carlson v1c Victor Truong mada Adam Pampuch brawk Brock Somerhalder , G2 Esports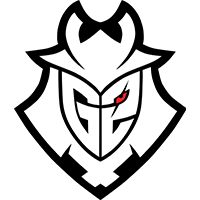 G2 Esports North America Rank #3 trent Trent Cairns valyn Jacob Batio JonahP Jonah Pulice neT Michael Bernet leaf Nathan Orf , and Oxygen Esports
Oxygen Esports North America Rank #6 skuba Logan Jenkins mitch Mitch Semago Verno Andrew Maust Reduxx Yassin Aboulalazm dapr Michael Gulino to take part in a four-team invitational that will pit two teams of the VCT Americas against two Challengers League NA rosters throughout the week.
Tickets for the opening day of competition are available here.
Format
The four teams have been put into a round-robin group, with six matches scheduled for the first two days of competition.
The top three teams from the group stage will move on to the playoffs, where the top seed will be placed straight into the grand final. The other two teams will have to fight for a spot in the finals.
The playoffs will be entirely Bo3.
Group Stage
Prize Pool
Sentinels have put up a $20,000 USD purse, half of which will go straight to the winner. The full prize pool distribution is:
1st: $10,000
2nd: $7,500
3rd: $2,500
Schedule
Wednesday, November 1
Thursday, November 2
Friday, November 3
12:00 PM PDT | 08:00 PM CET | 04:00 AM JST - Semifinals
03:00 PM PDT | 11:00 PM CET | 07:00 AM JST - Grand Final
JST and CET times past midnight refer to the following day
Broadcast
Talent
Streams
Coverage
VLR.gg is covering the Sentinels Invitational in our event hub, which includes our live match ticker and stats to comb over. The event also features pick'ems, which close one minute prior to the first match of the event.