LOUD

LOUD Brazil Rank #1 Quick Gabriel Lima saadhak Matias Delipetro Less Felipe de Loyola tuyz Arthur Andrade cauanzin Cauan Pereira 's Matias "saadhak" Delipetro announced that he has renewed his contract with the organization for another two years.
LOUD's pai is staying. (Photo by Colin Young-Wolff/Riot Games)
The in-game leader had seen many ups and downs throughout his career, but achieved the highest level of success last year after taking home the 2022 Champions trophy alongside Felipe "Less" de Loyola and Erick "aspas" Santos.
Following the departures of Gustavo "Sacy" Rossi, Bryan "pANcada" Luna, and Head Coach Matheus "bzkA" Tarasconi, LOUD's roster ahead of 2023's LOCK//IN saw some change as Cauan "cauanzin" Pereira, Arthur "tuyz" Andrade, and Daniel "fRoD" Montaner were all onboarded. However, the team was still able to compete among the top levels of their peers, just barely missing out on a trophy at LOCK//IN after a failed reverse-sweep against FNATIC

FNATIC Europe Rank #1 Leo Leo Jannesson Derke Nikita Sirmitev Boaster Jake Howlett Chronicle Timofey Khromov Alfajer Emir Ali Beder netted them second-place.
In a manner that mirrored last year's performance at Masters: Copenhagen, LOUD did not win a single matchup at Masters: Tokyo despite being seeded directly into playoffs thanks to the team's performance in the Americas League. LOUD suffered an upset at the hands of EDward Gaming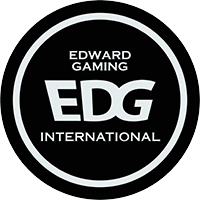 EDward Gaming China Rank #1 ZmjjKK Zheng Yongkang (郑永康) nobody Wang Senxu (王森旭) Muggle Tang Shijun (唐时俊) CHICHOO Wan Shunji (万顺治) Smoggy Zhang Zhao (张钊) Haodong Guo Haodong (郭浩东) in the opening match and were subsequently eliminated by eventual grand-finalists Evil Geniuses
Evil Geniuses North America Rank #1 Boostio Kelden Pupello ScrewFace Kyle Jensen Demon1 Max Mazanov Ethan Ethan Arnold C0M Corbin Lee jawgemo Alexander Mor in their next match.
Eager to claim yet another Champions trophy for Brazil, LOUD regained their footing in Group D against the likes of Team Liquid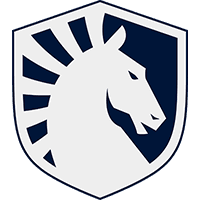 Team Liquid Europe Rank #5 Jamppi Elias Olkkonen nAts Ayaz Akhmetshin Enzo Enzo Mestari Mistic James Orfila Keiko Georgio Sanassy and Natus Vincere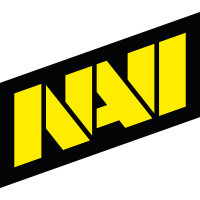 Natus Vincere Europe Rank #6 ANGE1 Kyrylo Karasov Shao Andrey Kiprsky Zyppan Pontus Eek SUYGETSU Dmitry Ilyushin ardiis Ardis Svarenieks following an early loss against DRX
DRX Korea Rank #1 stax Kim Gu-taek (김구택) Rb Goo Sang-Min (구상민) Zest Kim Ki-seok (김기석) BuZz Yu Byung-chul (유병철) MaKo Kim Myeong-gwan (김명관) Foxy9 Jung Jae-sung (정재성) . After getting revenge on FNATIC in their opening match of playoffs, saadhak and the rest of LOUD were unable to close out their game against Paper Rex

Paper Rex Asia-Pacific Rank #1 mindfreak Aaron Leonhart f0rsakeN Jason Susanto d4v41 Khalish Rusyaidee something Ilya Petrov Monyet Cahya Nugraha and were sent to the lower bracket to fight for survival.
Refusing to bomb out of playoffs early again, the team prevented another upset by EDward Gaming and dispatched of FNATIC in their first two matches of the lower bracket, but were sent home by the villains of Los Angeles in a heated five-map matchup against Evil Geniuses, placing third at their biggest international event of the year.
Shortly after, aspas announced that he would not be continuing with LOUD ahead of 2024, leaving the organization without a full roster. However, with saadhak renewing his contract, the mantle of in-game leader remains with the Argentenian for the foreseeable future.
Currently one player short of a complete roster, LOUD

LOUD Brazil Rank #1 Quick Gabriel Lima saadhak Matias Delipetro Less Felipe de Loyola tuyz Arthur Andrade cauanzin Cauan Pereira is:
Preview image courtesy of Riot Games/Colin Young-Wolff.