Michael "dapr" Gulino has joined Oxygen Esports
Oxygen Esports North America Rank #6 skuba Logan Jenkins mitch Mitch Semago Verno Andrew Maust Reduxx Yassin Aboulalazm dapr Michael Gulino , while Rustun "Rustun" Lusk has returned to the assistant coach role.
As a part of the inaugural Sentinels
Sentinels North America Rank #10 pANcada Bryan Luna TenZ Tyson Ngo zekken Zachary Patrone johnqt Mohamed Amine Ouarid Sacy Gustavo Rossi roster in 2020, dapr stayed until 2023. In those three years, Sentinels became one of North America's most popular teams — cementing themselves in history by winning the first Valorant international tournament, Masters Reykjavik 2021. Following a shaky 2022 season, dapr left the team and moved to G2 Esports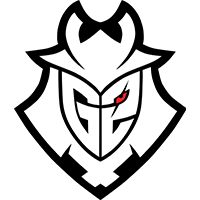 G2 Esports North America Rank #3 trent Trent Cairns valyn Jacob Batio JonahP Jonah Pulice neT Michael Bernet leaf Nathan Orf for their VCL North America: Challengers campaign. The roster was considered a top contender after they finished second in the VCL North America Midseason tournament. Despite an 0-5 Split 2, G2 had enough points for the playoffs — however, they found little success after going 1-2 and finishing in the top six. G2 later disbanded in July.
After initially being a VCT Turkey: Challengers team in 2020 and 2021, Oxygen Esports transitioned to a North American team in December 2022 — with Rustun as an assistant coach. The roster gained traction by they qualifying for VCL NA: Challengers and finishing fourth in the Midseason tournament. Before Split 2, Rustun moved to an active player role after Joshua "pwny" VanGorder's departure. Following a 3-2 record, Oxygen Esports found themselves in playoffs, where they finished in fourth place.
With the addition of dapr, Oxygen Esports
Oxygen Esports North America Rank #6 skuba Logan Jenkins mitch Mitch Semago Verno Andrew Maust Reduxx Yassin Aboulalazm dapr Michael Gulino are: