The newly-announced partnership between Moist Esports and Shopify Rebellion

Shopify Rebellion Inactive v1c Victor Truong mada Adam Pampuch has revealed their new roster, consisting of veterans from last year's Challenger league. The Valorant program, dubbed Moist x Shopify
Moist x Shopify North America Rank #11 thief Brady Dever flyuh Xavier Carlson v1c Victor Truong mada Adam Pampuch brawk Brock Somerhalder (MxS), came about as both organizations were aligned in goals and visions. The team has its sights set towards winning Ascension 2024.
It consists of a mix of the players of Moist Moguls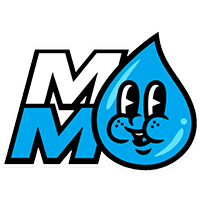 Moist Moguls Inactive aproto Alex Protopapas sym Tyler Porter brawk Brock Somerhalder flyuh Xavier Carlson thief Brady Dever ( flyuh , thief , and brawk ) and Shopify Rebellion ( mada and v1c ). Both rosters gained a spot in the North America Challengers League after battling it through open qualifiers. While Shopify Rebellion had signed the Luminosity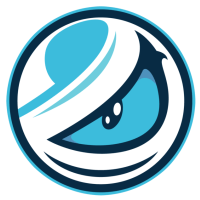 Luminosity Inactive moose Kaleb Jayne mada Adam Pampuch dazzLe Will Loafman bdog Brandon Sanders TiGG Tanner Spanu roster from last year, Moist Moguls had acquired BreakThru
BreakThru Inactive thief Brady Dever aproto Alex Protopapas sym Tyler Porter flyuh Xavier Carlson brawk Brock Somerhalder after they'd made it to VCL NA.
In Split 1, Shopify Rebellion would finish 10th out of 12, while Moist Moguls found a fifth-place finish. Both teams would improve their performance in Split 2, with Moist Moguls winning the event and Shopify coming fifth. Both teams would have the necessary points to qualify for the playoffs but would falter- Shopify would be eliminated early on. Moist Moguls too would fall just short of qualifying for Ascension Americas.
The new team has also signed Shopify's head coach Jared "mac" Schneider and Moist Mogul's assistant coach Chad "Oderus" Miller to continue in their respective roles. The roster has already won in tournaments like the Knights Monthly Gauntlet (June, July, and August), Mystic Singularity Series #6, and the Nerd Street VALORANT Lockdown 2 - Finals.
Moist x Shopify
Moist x Shopify North America Rank #11 thief Brady Dever flyuh Xavier Carlson v1c Victor Truong mada Adam Pampuch brawk Brock Somerhalder are: