M80
M80 North America Rank #2 zander Alexander Dituri eeiu Daniel Vucenovic NiSMO Marc-Andre Tayar koalanoob Gianfranco Potestio have announced their release of Mohamed "johnqt" Amine Ouarid as the transfer window for VCT Americas opens today. It has been reported by Alejandro Gomis that he will be joining Sentinels
Sentinels North America Rank #13 pANcada Bryan Luna Marved Jimmy Nguyen TenZ Tyson Ngo Zellsis Jordan Montemurro zekken Zachary Patrone johnqt Mohamed Amine Ouarid Sacy Gustavo Rossi for the 2024 VCT season as the team's IGL.
Prior to joining M80, johnqt had been a part of Ghost Gaming
Ghost Gaming Inactive koalanoob Gianfranco Potestio NiSMO Marc-Andre Tayar aproto Alex Protopapas brawk Brock Somerhalder johnqt Mohamed Amine Ouarid . After signing with M80 in December 2022 along with the core of the Ghost roster, the team would go on to dominate the tier-two Americas scene.
The organization would place 1st in Split 1 of VCL Americas, followed by another win at the Mid-Season Playoffs and a third first-place victory in the Split 2 Playoffs. This qualified them, along with the ex-The Guard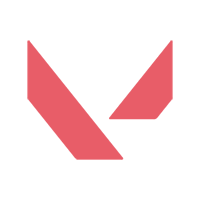 ex-The Guard North America Unranked valyn Jacob Batio JonahP Jonah Pulice trent Trent Cairns neT Michael Bernet to Ascension Americas.
At Ascension, johnqt and the rest of M80 would qualify for the playoffs. Despite an early 2-0 loss to The Guard, the team would make a successful lower bracket run to rematch them in the finals. The Guard found a 3-1 victory in the grand finals to win the event and crush M80's hopes of promotion to VCT Americas 2024.
All of M80's players announced recently that they were open to opportunities as unrestricted free agents.
M80
M80 North America Rank #2 zander Alexander Dituri eeiu Daniel Vucenovic NiSMO Marc-Andre Tayar koalanoob Gianfranco Potestio are still: