Envy
Envy Inactive Marved Jimmy Nguyen Victor Victor Wong crashies Austin Roberts FiNESSE Pujan Mehta yay Jaccob Whiteaker have announced the addition of Victor " Victor " Wong and Austin " crashies " Roberts to the organization's Valorant roster.
The two former professional CS:GO players are best known in the Valorant scene as former members of T1
T1 Korea Rank #3 iNTRO Kang Seung-gyun (강승균) xeta Son Seon-ho (손선호) Sayaplayer Ha Jeong-woo (하정우) ban Joseph Seungmin Oh Munchkin Byeon Sang-beom (변상범) Carpe Lee Jae-hyeok (이재혁) 's initial roster. Despite initially strong results in the Twitch Rivals Launch Showdown and the T1 x NSG Showdown, T1 have struggled to build rivalries against TSM

TSM North America Rank #10 gMd Anthony Guimond seven Johann Hernandez NaturE Nicholas Garrison Kanpeki Eric Xu corey Corey Nigra and Sentinels
Sentinels North America Rank #21 pANcada Bryan Luna Marved Jimmy Nguyen TenZ Tyson Ngo zekken Zachary Patrone Sacy Gustavo Rossi .
In wake of a last-place finish in the Pop Flash Invitational, T1 released food and crashies, with the team set to rework its roster in preparation for the next wave of Valorant events.
Conversely, Envy have steadily ascended the power rankings of North America. The team found their catalyst event with the aforementioned Pop Flash Invitational, eliminating Dignitas
Dignitas Inactive koalanoob Gianfranco Potestio trial rara Noah Giesbrecht ryann Ryan Welsh dephh Rory Jackson MAKKA Bryan Drouillard and Cloud9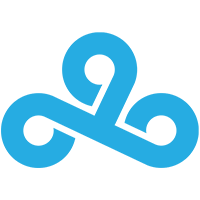 Cloud9 North America Rank #2 Xeppaa Erick Bach leaf Nathan Orf Zellsis Jordan Montemurro runi Dylan Cade jakee Jake Anderson in the playoffs to reach the grand finals of the tournament. Despite a loss to Sentinels, the evolving North American scene could see Envy come out as one of the top teams in the coming months.
Following the announcement of both players, Envy later announced that the incoming duo will replace Adam " aKis " Kisseberth and Abdo " c4Lypso " Agha, who have both been moved to Envy's reserve roster.
Envy
Envy Inactive Marved Jimmy Nguyen Victor Victor Wong crashies Austin Roberts FiNESSE Pujan Mehta yay Jaccob Whiteaker are now: