T1

T1 North America Rank #11 brax Braxton Pierce AZK Keven Larivière has announced the departure of Austin " crashies " Roberts and Victor " food " Wong from the organization. They are the second and third players, respectively, to leave the T1 starting roster, in wake of the benching of Tyler " Skadoodle " Latham.
In a tweet, crashies stated that he felt the need to step down from the team, citing the team's direction moving forward as the leading cause.
T1
@T1
The two American players both joined T1 early in the Valorant beta originally off the heels of their CS:GO careers. Both players had hefty histories in the NA MDL, with numerous brief stints in EPL.
Despite great showings in the Twitch Rivals North American Showdown and the T1 x NSG Showdown, T1 have been unable to adapt to the rapidly changing North American ecosystem. Originally perceived to be a major rival in the scene, T1 have steadily slipped in the power rankings, taking losses to sponsored and un-sponsored underdogs alike, such as the now-sponsored Homeless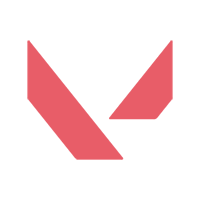 Homeless Inactive supamen Phat Le psalm Harrison Chang POISED Kevin Ngo dephh Rory Jackson .
With the Ignition Series now past T1, the organization looks to be rework its roster for the next wave of events. Alongside the aforementioned benching of Operator player Skadoodle, reports have surfaced that T1, alongside fellow rival 100 Thieves
100 Thieves North America Rank #29 Hiko Spencer Martin nitr0 Nick Cannella steel Joshua Nissan , are vying for Joshua "steel" Nissan, a former professional CS:GO player who recently announced his transition to Valorant.
T1

T1 North America Rank #11 brax Braxton Pierce AZK Keven Larivière are now: