BLAST Premier has announced the BLAST Twitch Invitational, a €50,000 Ignition Series tournament featuring top European teams.
The event will run from September 11 through September 13 and feature G2 Esports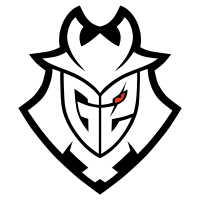 G2 Esports Europe Rank #1 Mixwell Oscar Cañellas Patitek Patryk Fabrowski pyth Jacob Mourujärvi ardiis Ardis Svarenieks davidp David Prins , Team Liquid
Team Liquid Europe Rank #4 Kryptix James Affleck L1NK Travis Mendoza ec1s Adam Eccles soulcas Dom Sulcas ScreaM Adil Benrlitom , FunPlus PhoeniX
FunPlus PhoeniX Europe Rank #2 Zyppaan Pontus Eek ANGE1 Kyrylo Karasov Shao Andrey Kiprsky Meddo Johan Renbjörk Lundborg ShadoW Tobias Flodström , and Ninjas in Pyjamas
Ninjas in Pyjamas Europe Rank #8 rhyme Emir Muminovic luckeRRR Niels Jasiek CREA Charles Beauvois Sayf Saif Jibraeel in a double-elimination bracket. All matches will be Bo3, except for a Bo5 grand finals.
G2 Esports have won all five European Ignition Series events so far, but the juggernauts will be tested as never before in a gauntlet of the best Europe has to offer.
The action begins with G2 vs. Ninjas in Pyjamas at 15:30 CET on Friday, September 11.