Riot launched itself — and its scene — into an entirely new and more expensive system in the middle of an economic winter. Esports, in particular, is going through a tough time as investment dries up and sustainability becomes a focus for agents in the scene.
Valorant's new VCL system calls for more investment at the same time as esports enters one of its most troublesome times, as the global economic crisis leaves no perfect end or solution in sight. There is less marketing, investment, and fewer sponsors across the board.
These problems are highlighted in Europe: a particularly tough-to-crack region due to its cultural and linguistic diversity. In a fresh esport like Valorant, those same issues stick out like sore thumbs as operators readily cut back on costs.
This is the second of a two-part editorial that outlines several issues that plague Europe's Challenger Leagues in 2023 and possible solutions. The first part addressed the region's excessive fragmentation and possible format solutions.
Photo by Michal Konkol/Riot Games/Freaks 4U
Not only does Valorant struggle with the overall issues esports faces currently, each European VCL region exhibits symptoms of a troubled system which has not seen great, if any, year-on-year growth when compared to the game's tier 1 competitions.
Case Esports
Case Esports Europe Rank #15 MiniBoo Dominykas Lukaševičius Kiles Vlad Shvets ease Manuel López roxie Povilas Krivelis Toki Maria Perez Yurii Salvador Gasco coach Lucas "LRojo" Rojo said that Spain was dealt a blow with the promotion of KOI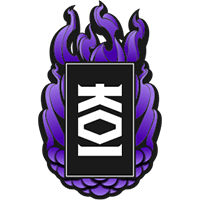 KOI Europe Rank #131 starxo Patryk Kopczynski koldamenta Jose Luis Aranguren sheydos Bogdan Naumov trexx Nikita Cherednichenko Wolfen Berkant Joshkun , Team Heretics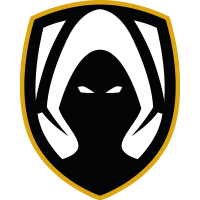 Team Heretics Europe Rank #10 Mixwell Oscar Cañellas AvovA Auni Chahade Boo Ričardas Lukaševičius keloqz Cista Wassim , and Giants Gaming
Giants Gaming Europe Rank #34 Fit1nho Adolfo Gallego nukkye Žygimantas Chmieliauskas hoody Aaro Peltokangas rhyme Emir Muminovic Cloud Kirill Nehozhin to the VCT. The fact these three didn't or couldn't establish academy teams in the region has been met with a downturn in investment for the country, with the league dropping from second to third in terms of viewership.
Spain's viewership tanked with the absence of these three organizations. KOI, notably, accounted for 58% of the league's viewership and were in every one of the five most-watched matches. This year, the league's first split watch hours plummeted nearly fourfold with KOI, Heretics, and Giants' absence.
In France, Europe's most-watched VCL, three organizations have dropped from the league since January of this year, with financial issues tying their departures together. A report by Corentin Phalip revealed the three companies racked up a combined debt of nearly €50,000, which have reportedly not been paid to their players and staff.
Financial struggles have even affected the region's organizer, Freaks 4U, with the same report purporting that two French casters were not paid on-time to the tune of €10,000, with the duo threatening to suspend their casting until they were properly paid.
On the other end of the continent, according to VCL East caster Jakub "frs" Czapran, Eastern Europe suffers from communication struggles. It's a 23-country subregion which houses countries that don't share a common language. Israel, Hungary, Poland, Greece, Czechia, Ukraine, and many others have been placed under VCL East, and there's a lack of official streams for every represented country.
What little communication there is in the region typically puts its players on the hot seat.
"One of the biggest problems around the East are organizations that don't trust their players. This makes them never feel safe or comfortable, and the pressure imposed on these teams is often immense," frs said. "Of course, everyone would like to have a championship team right away, but Rome wasn't built in a week either; it takes time to build a team around the right people.
Turkey, specifically, lacks reasons to invest. The first split hands out nothing but money, while other leagues are offering points which favor the construction of long-term projects, BBL Esports
BBL Esports Europe Rank #35 aimDLL Hüseyin Kabişteke Turko Mehmet Özen AsLanM4shadoW Ali Osman Balta Brave Eren Kasırga QutionerX Doğukan Dural SouhcNi Ibrahim Sağır coach Berke "Vlad" Kantürk posits. The country's Ascension slot is reserved for the winner of the second split, meaning there is little investor interest in the first split.
Not only is EMEA troubled, each league has its own issues in need of fixing. (Photo by Hara Amorós/LVP)
The problems in EMEA are so universal that, when asked about his league's biggest issue, Polaris caster Mark "Twiggy" Twigg unintentionally pointed to problems that exist across the continent.
"There's a significant lack of sponsorship, marketing, and investment from the top level in Challengers at the moment. Many people behind the scenes are either underpaid or having to do the work of five people at the moment, and it all culminates in a subpar product which doesn't attract viewers," he said.
Right now, tournament organizers are footing most of the bill with barely any central assistance. And that has led to several major issues, not just in the aforementioned French VCL, but especially in Polaris. Promod, Northern Europe's organizer, has been forced to cut back costs by broadcasting only half of the regular season and leaving the other half to watch parties.
This, paired with all the other decisions taken by Promod during the first split, has led a large part of the community to call on Riot for more investment.
"Riot left Challengers to be self-sufficient, and it didn't work bar a handful of regions with dedicated fans," Twiggy said. "They need to step in now, before they become dead weight on the overall Valorant structure."
The community wants Riot to step in. But can it? (Photo by Michal Konkol/Riot Games/Freaks4U)
However, there's one large problem with asking for investment: esports is currently seeing less of it across the board. Several notable organizations like 100 Thieves, OpTic Gaming and FaZe Clan have laid off large chunks of their staff. Other names, like eUnited and The Guard, have mostly or completely shut down altogether. Riot Games is no exception to this, having eliminated 46 positions last January — some of which belonging to the esports department.
Esports, as an industry, is knee-deep in a market correction. The ongoing trepid economic crisis has made teams cut back on costs, realizing how their inflated salaries simply were not sustainable. Cloud9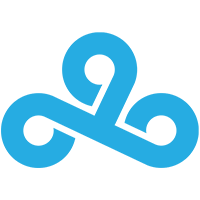 Cloud9 North America Rank #2 Xeppaa Erick Bach leaf Nathan Orf Zellsis Jordan Montemurro runi Dylan Cade jakee Jake Anderson , for example, are reportedly unwilling to pay large player buyouts.
Up until recently, three teams from VCL North America, tier 2's crown jewel, were unsigned. One still is. When qualifiers for the eight-team VCL Oceania ended, there was just one organization in the league. Currently, there's three. In other Pacific leagues, there is still a considerable number of unpaid teams, despite the region carrying nearly all of its 2022 systems into this year.
In DACH, Wave were unable to meet deadlines and their team has been looking for an organization ever since. In MENA's GCC and Iraq division, nearly half the field lacks a name to represent. In Polaris, there are just two organizations.
Upholding a system like the VCLs — in its previous, current or proposed forms — requires a much larger level of investment when compared to the tournament circuit of 2021 — especially when smaller operators have to foot that bill.
A worldwide interconnected league system like what Valorant transitioned into this year requires minimum wages, organizations to represent and cover the costs, and larger prize pools. There's a need for more constant, consistent and better-paid broadcast crew (in front or behind the cameras), and there's a need for more competent managerial bodies in teams.
Such a thing is extremely hard in the middle of the current economic climate. And unlike what Game of Thrones would have you believe, winter isn't coming.
The esports winter is here. And we're all just along for the ride.