Zander "thwifo" Kim is no longer a part of NRG Esports

NRG Esports North America Rank #3 FNS Pujan Mehta s0m Sam Oh crashies Austin Roberts ethos Alan Ruan ardiis Ardis Svarenieks Victor Victor Wong , three months after joining the team as a sixth man.
NRG Current
@NRGcurrent
Today we say goodbye to
@thwifo
.
Thank you for being a great teammate to start our year off in the VCT. We'll be rooting for you in your next chapter!
thwifo became known for his time with XSET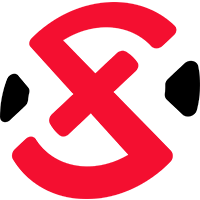 XSET Inactive , during which he won 2021's Complexity x NSG Invitational and featured in several VCT tournaments. He then spent a year under T1
T1 Korea Rank #16 iNTRO Kang Seung-gyun (강승균) xeta Son Seon-ho (손선호) Sayaplayer Ha Jeong-woo (하정우) ban Joseph Seungmin Oh Munchkin Byeon Sang-beom (변상범) Carpe Lee Jae-hyeok (이재혁) , although the team failed to reach the VCT and struggled in the lower echelons of competitive Valorant. He was released last October, following the organization's move to Korea for the VCT Pacific, and hasn't returned to professional play since.
NRG brought thwifo on as a sixth man in December, to fulfill Riot's roster requirements. After wins against KOI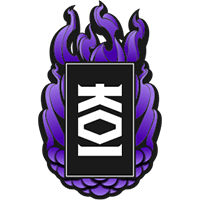 KOI Europe Rank #27 starxo Patryk Kopczynski koldamenta Jose Luis Aranguren sheydos Bogdan Naumov trexx Nikita Cherednichenko Wolfen Berkant Joshkun and Giants Gaming
Giants Gaming Europe Rank #45 Fit1nho Adolfo Gallego nukkye Žygimantas Chmieliauskas hoody Aaro Peltokangas rhyme Emir Muminovic Cloud Kirill Nehozhin , NRG lost to LOUD

LOUD Brazil Rank #1 aspas Erick Santos saadhak Matias Delipetro Less Felipe de Loyola tuyz Arthur Andrade cauanzin Cauan Pereira and finished in top eight of VCT LOCK//IN. He did not get the chance to play for the team.
According to a report from Dot Esports, the team will sign "an internal player as the sixth man."
NRG's first match in the Americas League is scheduled for April 3, when they'll face Leviatán
Leviatán Latin America South Rank #1 Tacolilla Vicente Compagnon kiNgg Francisco Aravena nzr Agustin Ibarra Mazino Roberto Rivas Shyy Fabian Usnayo at 4 p.m. ET.
Still in need of a sixth, NRG Esports

NRG Esports North America Rank #3 FNS Pujan Mehta s0m Sam Oh crashies Austin Roberts ethos Alan Ruan ardiis Ardis Svarenieks Victor Victor Wong are: