Over two years ago, Boaster got his first win over ANGE1 to reach the grand finals of First Strike: Europe. Today, in dominant fashion, he repeated that feat for the sixth time to reach the LOCK//IN grand finals.
The two teams were the only squads still undefeated in São Paulo. FNATIC

FNATIC Europe Rank #1 Leo Leo Jannesson Derke Nikita Sirmitev Boaster Jake Howlett Chronicle Timofey Khromov Alfajer Emir Ali Beder have kept that streak today with a 3-0 over Natus Vincere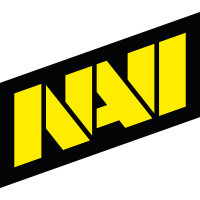 Natus Vincere Europe Rank #2 ANGE1 Kyrylo Karasov Shao Andrey Kiprsky Zyppan Pontus Eek SUYGETSU Dmitry Ilyushin cNed Mehmet Yağız İpek , reaching the grand finals of LOCK//IN with a nine-map win streak.
FNATIC are back on stage tomorrow to play against home crowd favorites LOUD

LOUD Brazil Rank #1 aspas Erick Santos saadhak Matias Delipetro Less Felipe de Loyola tuyz Arthur Andrade cauanzin Cauan Pereira . Tomorrow's winner will earn their region a fourth slot for Masters Tokyo, as well as claim a fifth of the $500,000 USD prize pool.
Photo by Lance Skundrich/Riot Games
If there was a match to expect at LOCK//IN, this was it. NAVI and FNATIC are two of the moststoried teams in EMEA. The former has had the same core for over two years now, while the latter went through more extensive changes throughout 2022.
While NAVI have had the most stable roster of the two, keeping the same core since August 2020, FNATIC has made multiple moves since 2021 before forming a core that put Derke and Alfajer alongside Boaster. With Leo and Chronicle , two of EMEA's best players, FNATIC have brought themselves to a new level.
In fact, both teams have. NAVI look more careful in their executions, but explosive and aggressive across the board. FNATIC's new roster is, according to their IGL, the best it's ever been, and the team has looked ready to dominate. Even in the matches many expected to be close for either of these squads, they've kept dominating and are still the only lossless teams at LOCK//IN.
However, someone had to lose today. The storied ANGE1 vs. Boaster rivalry got updated today, being the 11th time the two IGLs clashed in Valorant and the third in international tournaments. The last time the two played against each other, ANGE1's team eliminated Boaster's from Masters Copenhagen.
"Playing against ANGE1 is always fun. I have a lot of respect for him as a fellow EMEA IGL," Boaster said. "He's a lot older than me and has a lot more experience, and he's also won in this game. It's always fun playing against him, I always know it's going to be a hard game."
What's he cooking back there? (Photo by Lance Skundrich/Riot Games)
It's important to put into perspective how dominant FNATIC and NAVI have been in Sâo Paulo.
Four of the top-five rated players at LOCK//IN were in today's match, split evenly. Derke and Leo for FNATIC; Zyppan and Shao for NAVI. However, of these four names, one stands out: Shao.
Playing several roles, Shao has put up some of the best numbers in his career throughout LOCK//IN. Clearing all of his competition, he averaged a 1.45 rating entering today. He has an unmatched 2.29 KD (the next-best players are all under 1.70) In the three matches Shao's played, he holds a median 91% KAST — a value most players don't even get in one map or series. He's also tied third with Leo and finalist tuyz for the most clutches won at LOCK//IN (seven) and is the playoffs player with the least deaths.
Of course, this shouldn't surprise anyone: Shao was the third-best rated player in Masters Copenhagen and one of the ten best at Champions in September. The numbers he's putting on for LOCK//IN, though, are abnormal and a possible sign of what's to come in the EMEA League.
"To be honest, there was one tip but I won't reveal it. In general, my performance also depends on my teammates," Shao said. "They're doing good, and that's why I can play whatever I want on maps and pick whatever I want. I have confidence when my team is doing all that stuff."
Shao's performance gets a thumbs up. (Photo by Colin Young-Wolff/Riot Games)
FNATIC and NAVI got Pearl and Icebox, respectively, out of the way. The former was NAVI's strongest map against Team Secret

Team Secret Asia-Pacific Rank #5 invy Adrian Jiggs Reyes lenne Lim You Xiang Lionel BORKUM Jim Timbreza JessieVash Jessie Cuyco DubsteP Jayvee Paguirigan Jremy Jeremy Cabrera , while Icebox is FNATIC's trademark. NAVI have always banned Haven throughout the tournament, but leaving it open for this match meant FNATIC picked the map — especially after their 18-16 win against FURIA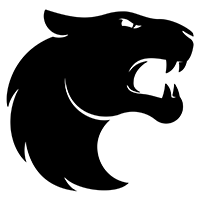 FURIA Brazil Rank #3 kon4n Vitor Hugo dgzin Douglas Silva mwzera Leonardo Serrati Quick Gabriel Lima Mazin Matheus Araújo Khalil Khalil Schmidt .
"'You should pick Icebox,' [NAVI] said. And then they banned it today," Boaster said while Mini laughed in the background.
"We prepared for a best-of-five for months, since the start. We play all seven maps, so it shouldn't be a problem," d00mbr0s said after qualifying to the semifinal.
While NAVI found a 2-0 start on Haven, their anti-eco was costly. Once FNATIC bought rifles, they ramped up to a 5-2 lead that included 3Ks from Derke and Boaster, as well as a 4K from Alfajer. NAVI had called a timeout in the round prior, where the team eco'd, and that gave them two rounds that closed the gap. At 7-4, Mini used his first timeout to try and give his team an 8-4 half, but an A take from NAVI left the half at 7-5.
NAVI overall had a rough attacking half. A far cry from their 80% winrate on the attack side heading into today's match, it was the worst one the team had at LOCK//IN thus far. Star fragger cNed went 1/7 in the first seven rounds, while his opponent Leo had FNATIC on his shoulders with a 10/2 KD.
In the second half, though, NAVI woke up. They won the pistol, the anti-eco, and Shao clutched against two to leave the gap at just 9-7. NAVI won an eighth point, prompting a timeout from Boaster that let his team climb to 11-8. While it seemed over — especially after a NAVI timeout was annulled by a 3K from Boaster — cNed had something to say.
At 12-8, NAVI held back a C take. cNed then clutched against two, and took down three in the following round to get Haven to 12-11. FNATIC proceeded to call a B take and roll over NAVI for a 13-11 win on their map pick.
While cNed eventually climbed to 16 kills, his 0.80 rating was overshadowed by teammate Zyppan's 1.21, who also had the most kills for NAVI. Leo showed once more why he was a valued pickup for his team, being the server's best player with a 1.41 rating, 270 ACS and 23 kills.
Wait… rewind that.
"Honestly, I was a bit surprised NAVI chose Lotus, I won't lie," Boaster said. "We were expecting them to pick Ascent. But, lo and behold, we played Lotus."
NAVI's Lotus pick had one big question mark on it: FNATIC hadn't yet been tested on it in officials. ANGE1's men, meanwhile, had to put a 10-round comeback together when they played the map against KRÜ Esports
KRÜ Esports Latin America South Rank #2 keznit Angelo Mori NagZ Juan Pablo Lopez Klaus Nicolas Ferrari Melser Marco Eliot Machuca Amaro DaveeyS Santiago Galvis Ruiz axeddy Carlos Alberto . And it looked like they were going to have to do it again.
But they were unable to. FNATIC kicked off the map with six uncontested rounds. NAVI got two after a timeout, but still lost the half 10-2. ANGE1's men found just two more rounds before the map was over 13-4 with an incredibly strong showing from FNATIC.
Their dominance was clear in the numbers: all of FNATIC's players had a rating equal to or greater than 1.15, and the team's lowest KAST was 71%. Conversely, no NAVI player reached a 1.00 rating nor got past a 71% KAST. SUYGETSU was their best player, but even his 219 ACS ranked under FNATIC's three-best players.
Boaster described that, two nights prior at the hotel bar, ANGE1 jokingly told the FNATIC IGL to avoid Lotus against NAVI as they wouldn't be able to enter or defend sites.
"Every site was kind of on lock. [On the] attack side, we were just reading it fairly well and we just showed up today. We just showed our consistent form," Boaster said.
FNATIC, and Boaster in particular, were crowd favorites today. (Photo by Lance Skundrich/Riot Games)
"ANGE1 said he was thoroughly unimpressed with our Fracture. But he's a joker, he's not a flamer," Mini said.
The third, and possibly last, map of the series was Fracture. It was an expected place of contention: both teams have one recorded match on the map at LOCK//IN, each in their qualifying match. NAVI won 13-2 against Leviatán
Leviatán Latin America South Rank #1 Tacolilla Vicente Compagnon kiNgg Francisco Aravena nzr Agustin Ibarra Mazino Roberto Rivas Shyy Fabian Usnayo , while FNATIC decimated 100 Thieves
100 Thieves North America Rank #1 bang Sean Bezerra Cryocells Matthew Panganiban stellar Brenden McGrath Derrek Derrek Ha Asuna Peter Mazuryk 13-1.
NAVI made FNATIC seem lost in the first rounds of the map, dropping just one of the first six rounds, thanks to a 3K from Leo. FNATIC pumped the brakes with a timeout, and a switch flipped somewhere in the team. They took B twice and A twice, tying the map up at 5-5. NAVI called their own timeout, the teams traded the final rounds of the half, and NAVI went onto attack tied at 6-6, where they had a 92% winrate entering the map.
"It was very difficult playing against their Fracture defense comp. It felt like we couldn't really get in anywhere but, eventually, we found little weaknesses," Boaster said.
Derke suffered massively throughout the attacking half his team tied, finding just two kills and being the first to die in four rounds. Leo and Alfajer compensated with their performances, finding 22 kills between the two.
FNATIC settled into the match on defense, winning its first three rounds after a 1v1 from Leo. At 9-6, NAVI called a timeout that threw the scoreline into chaos. The two went back-and-forth and elevated the score to 10-8, where two retakes on either site and a 3K from Boaster put FNATIC on match point. NAVI managed to contest three rounds to bring the map to the final round of regulation.
Boaster's strategy of entering gun rounds with just light shields paid off, as the team had saved up enough money despite three round losses in a row. That economical tradeoff allowed FNATIC to buy on round 24, retaking A to win the series with a 13-11 on Fracture.
Derke picked up his own slack on defense, going from a 42% KAST to a 100% KAST. He also found three opening kills and upped his ADR from 49 to 151, despite being the only player to fall short of a 1.00 rating. Chronicle was ultimately the most stable for FNATIC, topping every stat barring ACS and first bloods throughout the map. Conversely, NAVI were only able to get two players — Shao and SUYGETSU — past a 1.00 rating.
Who's on ropes?
NAVI were an uncharacteristic team today. After dominating competition from two regions — Americas and Pacific — they crumbled to their own regional adversaries in the way others fell to them.
"I felt they were just better today. We did mistakes we shouldn't do, we played not the way I expected us to. They were just better, but only today," ANGE1 said.
d00mbr0s generally agreed with his IGL's words, highlighting that bad days happen to every team, but LOCK//IN's single-elimination format only exacerbates that: you can't have a bad day if your one loss sends you home.
"We did some mistakes and some small details that were lacking. All these small details add up and you lose rounds you shouldn't lose," he said. "If we played our real game right, it would be at least [3-1]. It happens, you know? It's part of a team, it's part of learning."
The general sentiment across both sides was that the match was, indeed, tough. It's the nature of a match between these two rosters, who've constantly met throughout the whole history of the VCT in the forms each squad has taken.
FNATIC, specifically, dismissed talks of a clean sweep. Yes, they won 3-0, but two of those wins came down to the final round of regulation. A veto that favored NAVI more, or a different round, could have spelled disaster for FNATIC today.
"It's all the preparation we've done versus their preparation as a collective group," Mini said. "It certainly was a chess match. I think they did do subtle changes to the way they played in anticipation of us, and we did subtle things in anticipation of them. There were some mind games going on, for sure."
Boaster detailed those mind games later on, saying that either team was adapting to each other back and forth throughout the match.
For NAVI, though, it's not about the loss or about LOCK//IN. It's about what comes next.
"I'm not disappointed right now, I'll say that. We tested a lot of stuff. We played all the maps. We now know what we need to work on," ANGE1 said. "To be honest, I would be more scared if we won the tournament. It would be much harder to work further. Now, we clearly understand we have a lot of things to work on and we have a good example of what to do."
"I'm just happy we got to go through everything: winning, losing, having close games, having bad days, having good days," d00mbr0s said. "We're just setting us up for a good future and for the rest of the year. But, yeah, today was very… let's say not up to our standard. Which is fine."
It's not about LOCK//in, it's about the whole of 2023. (Photo by Colin Young-Wolff/Riot Games)
For FNATIC, they've never been in a form like this. In fact, they're going to the final of a VCT tournament for the first time in nearly two years; the last time they were in this position was May 2021, at the first Masters Reykjavik.
"Two years ago, the game was kind of new. We were able to abuse certain things by the fact that we just worked hard and we were able to just make goofy strats," Mini said. "Whereas now I feel like the game's matured much more to the point everyone's really good now. There's so many good teams [and] coaches. NA actually has coaches now. We played a grand final against a team that didn't have a coach. Now, it's a different ballgame. I think the achievements now mean a lot more than they did back then."
"It doesn't matter if it was two years ago or today, we still want to win that trophy. I'd say we're more prepared now, we've had more losses," Boaster said. "And if we don't win, we'll just try again for the next run. There's no difference between second place and [30th]. Nobody cares about anyone under that, they only care about the winner, so that's what we're going to try to do"
Tomorrow, FNATIC are going to face a LOUD squad that has the hometown and home crowd buff, and will have nobody to cheer for them as they did today.
"Obviously you can expect a very, very, very loud crowd for each kill LOUD get. I guess… a loud crowd for LOUD," Boaster said. "We really want this trophy, we've worked hard and we're ready. That's all we can do. We're confident, we're ready. Yeah… good night's sleep. I'm going to pop on my bedtime story and then… good night."
Derke highlighted that there's two great things FNATIC need to do: win rounds and avoid failing under the pressure. Boaster, in particular, wants to have a good mental battle with LOUD IGL saadhak .
Ready to feast on LOUD. (Photo by Colin Young-Wolff/Riot Games)
The British IGL also pointed out a third critical detail, which is especially important for a team who is 9-0 in maps at LOCK//IN and who has pulled through in the toughest moments of the toughest maps.
"When we're going into tomorrow's game, there is a chance that we do lose a map. And because we haven't lost a map, we don't know what those feelings are in our current roster," Boaster said. "The idea of preparation and preparing our mind to, potentially, having a lost map and being able to bounce from that is something that we always have to keep focusing and keep practicing."
"We're here to win every map, and we do believe, like Leo said, that we are confident and we do believe that we can win," he continued. "If we lose a map, we go next — just like if we win a map, we go next. We don't focus on the past, we focus on the present and take the next one."
Alfajer, personally, wants revenge against LOUD. They took the Champions trophy in his home country, back in September, and now he's vying to take the LOCK//IN trophy in LOUD's home country.
FNATIC are entering enemy territory tomorrow, March 4. There is no easy way to predict tomorrow's outcome, but there is no doubt both teams are extremely motivated.
FNATIC and LOUD play the Bo5 LOCK//IN grand final at 3 p.m. local time, with a Masters Tokyo slot for their respective regions up for grabs.
"As a team, the reason why we wake up everyday and we go to scrims and try to be on time to scrims, is because we want to win a trophy," Boaster said.