After disappointing showings from EMEA in the Alpha Bracket, Natus Vincere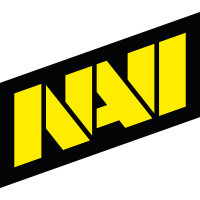 Natus Vincere Europe Rank #2 ANGE1 Kyrylo Karasov Shao Andrey Kiprsky Zyppan Pontus Eek SUYGETSU Dmitry Ilyushin cNed Mehmet Yağız İpek and FNATIC

FNATIC Europe Rank #1 Leo Leo Jannesson Derke Nikita Sirmitev Boaster Jake Howlett Chronicle Timofey Khromov Alfajer Emir Ali Beder emerged victorious from the LOCK//IN Omega Bracket and have moved on to the tournament semifinals.
Today was a slam dunk for the final EMEA teams still present at LOCK//IN, who both took 2-0 wins off of Americas representatives Leviatán
Leviatán Latin America South Rank #1 Tacolilla Vicente Compagnon kiNgg Francisco Aravena nzr Agustin Ibarra Mazino Roberto Rivas Shyy Fabian Usnayo and 100 Thieves
100 Thieves North America Rank #1 bang Sean Bezerra Cryocells Matthew Panganiban stellar Brenden McGrath Derrek Derrek Ha Asuna Peter Mazuryk . The Americas are now solely represented by LOUD.
LOCK//IN now takes two off-days as Alpha teams continue to prepare and Omega get in two quick days of analysis. There are three matchdays left in Brazil: with just four teams left in a single-elimination bracket, one match will be played each day between Thursday and Saturday.
(Photo by Lance Skundrich/Riot Games)
Coming into today's match, NAVI and Leviatán looked like two of the scariest teams at LOCK//IN as neither had dropped a map; they're one of just four teams to reach their qualifying match totally unbeaten.
NAVI had found wins against KRÜ Esports
KRÜ Esports Latin America South Rank #2 keznit Angelo Mori NagZ Juan Pablo Lopez Klaus Nicolas Ferrari Melser Marco Eliot Machuca Amaro DaveeyS Santiago Galvis Ruiz axeddy Carlos Alberto and Team Secret

Team Secret Asia-Pacific Rank #5 invy Adrian Jiggs Reyes lenne Lim You Xiang Lionel BORKUM Jim Timbreza JessieVash Jessie Cuyco DubsteP Jayvee Paguirigan Jremy Jeremy Cabrera , while Leviatán had to fight hard for two 2-0 victories over ZETA DIVISION
ZETA DIVISION Japan Rank #1 Laz Ushida Koji crow Maruoka Tomoaki Dep Yuuma Hisamoto SugarZ3ro Shota Watanabe TENNN Tenta Asai and Team Vitality
Team Vitality Europe Rank #3 MOLSI Michał Łącki Destrian Tomas Linikas Twisten Karel Ašenbrener BONECOLD Santeri Sassi ceNder Jokūbas Labutis . Looking at past results, though, this was a revenge match for Leviatán: NAVI, at the time under FunPlus Phoenix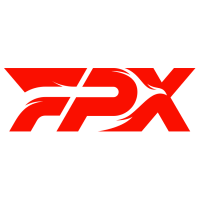 FunPlus Phoenix Inactive SUYGETSU Dmitry Ilyushin Zyppan Pontus Eek ANGE1 Kyrylo Karasov Shao Andrey Kiprsky ardiis Ardis Svarenieks , eliminated them from Champions in September.
After their victory over Vitality, Leviatán were focused on one thing: bringing good Valorant to the table and getting wins, irrespective of their opponents. But, in fact, this was the outcome NAVI had hoped for.
"For me, it doesn't matter who we play. We played both teams. We played Vitality in a tournament and won [against] them. We also played Leviatán in Champions and won [against] them. I think [I want to play against] Leviatán, because it'll be more interesting," SUYGETSU said after their win against Team Secret.
(Photo by Lance Skundrich/Riot Games)
Leviatán got to pick the first map in the series, and elected to play Ascent. Historically and recently, Ascent is one of the strongest maps in the arsenal of either rosters, something which was obvious throughout the first half. But Leviatán had a slight edge: they only had one loss on the map abroad.
"We knew Ascent was going to be a super tough one," ANGE1 said.
NAVI's start was strong enough for a 3-1 lead. Leviatán immediately bit back with four successive but sweaty rounds, prompting a timeout from NAVI at 5-3, soon after Shyy took down three on his own. NAVI dropped one round before going on their own small streak.
cNed found a clinical 1v1 against nzr , his team then managed a successful A retake, and Shao took down all of Leviatán with just 30 bullets as they tried to take B. All told, these three rounds left the half tied at 6-6.
Even in a tie, Shao outclassed the whole server during the first half. Despite not being the first to kill or die in any situation, clever utility usage enabled him to take down 15 players in the first 12 rounds, nearing 230 ADR and a monstrous 54% headshot rate at halftime; in fact, every kill in his Ace round was a headshot kill.
As was the case against Team Secret on Icebox, NAVI ramped up their game in the second half. Now on attack, where they could fully explore cNed's aggressiveness and avoid Shyy's, NAVI ran up to a 10-6 lead. Tacolilla fought hard to keep his team alive, as two brute-forced 3Ks allowed Leviatán to slightly close the gap three rounds later, at 11-8.
SUYGETSU's 4K held Leviatán back for a round further and put his team on map point. Up against the ropes, Leviatán called a timeout that yielded them two rounds. Once the LATAM reps were at double digits, NAVI called a timeout and quickly stormed onto the A site for a 13-10 win on the opening map.
Shao slipped back in the second half, once more opening up room for ANGE1 to have a stellar second half. The IGL slayed 13 opponents on attack for a total of 19 kills across the map. Even still, Shao had a good enough showing to be the server's best man with a 1.60 rating and over 90% KAST, also scoring the most kills and assists.
"The counterplay was stronger and I think, simply, we committed mistakes in the macro and played badly perhaps," Onur said. "We were able to achieve close results. It is a bit unusual that we lost. I think it also affected the mood of the team for the second map."
You can't just.. enter Shao's site.
It was Leviatán's second Ascent loss abroad, and they were now headed into enemy ground. Leviatán's second ban at LOCK//IN had been Fracture to this point, while NAVI left it open as a decider against Team Secret.
NAVI looked clearly prepared for whatever Leviatán had on Fracture, jumping to an 11-1 lead at halftime. SUYGETSU had several highlights and clutches throughout the half, among which were three quick one-taps against Leviatán. In the second half, after Tacolilla won a 1v2 clutch to give his team a second point, a 3K from ANGE1 on a Sheriff eco was the final nail in the coffin. Leviatán lost Fracture 13-2 and were swiftly eliminated from LOCK//IN.
To say NAVI ran over Leviatán is an understatement. The latter's best player finished the map with a 0.84 rating, while most of NAVI had a rating greater than 1.25. ANGE1, who calls for NAVI, was the only player to go under that number and end the match with a 0.93 rating.
"We played below our standard level [on Fracture]. We have been practicing with it and we have been having good results as well. Perhaps today we might have trusted it a little too far on what we have played so far," nzr said.
Onur also said that a team with NAVI's characteristically slow playstyle would favor them as Leviatán are usually able to punish that style with aggression. Something felt off today though, he said, as the team was unable to fully exploit NAVI's weaknesses despite "having the tools to do so."
Leviatán now head back home to rest for a couple of weeks, until the VCT Americas League kicks off.
"We're realizing we're not below and we have enough level to compete in these tournaments. It's an opportunity to realize we're enough to do this," Tacolilla said. "The Americas league, previously, has seemed so far from me. Now I have an amazing team, I think we're certainly able to make it."
As for NAVI, their run is far from over. They'll play the semifinal against FNATIC next Friday. While both d00mbr0s and ANGE1 are excited to play LOUD or DRX in the finals, Zyppan isn't the happiest about their semifinals opponent.
"It's boring to play FNATIC. We already beat them twice on stage so…"
Wait, where did they all go?
FNATIC were the only other team to reach their qualifying match lossless, and did so in equally convincing fashion. The team's renewal, which came with adding Leo and Chronicle , boosted them to statement 2-0 finishes over Sentinels
Sentinels North America Rank #16 pANcada Bryan Luna Marved Jimmy Nguyen TenZ Tyson Ngo dephh Rory Jackson zekken Zachary Patrone Sacy Gustavo Rossi and FURIA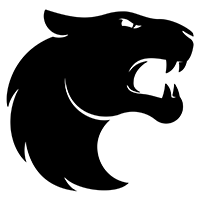 FURIA Brazil Rank #3 kon4n Vitor Hugo dgzin Douglas Silva mwzera Leonardo Serrati Quick Gabriel Lima Mazin Matheus Araújo Khalil Khalil Schmidt .
100 Thieves had an extremely different start to LOCK//IN. North America's last representative narrowly avoided an upset loss to EDward Gaming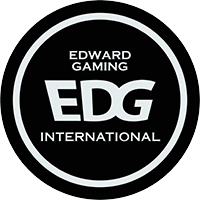 EDward Gaming China Rank #1 ZmjjKK Yongkang Zheng (郑永康) nobody Sen Xu Wang (王森旭) CHICHOO Shun Zhi Wan (万顺治) Smoggy Zhao Zheng (张钊) Haodong Hao Dong Guo (郭浩东) in their opening match. Just yesterday, 100T had to quell an extremely tough FUT Esports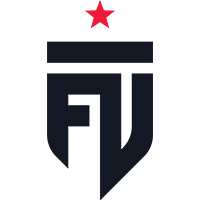 FUT Esports Europe Rank #4 MrFaliN Furkan Yeğen AtaKaptan Ata Tan Muj Serhat Yüksel MOJJ Buğra Kiraz qRaxs Doğukan Balaban qw1 Konuralp Şahin , against whom they just avoided a tournament-ending comeback on Haven. 100T eventually took the series on Icebox in order to reach today's match.
Despite how much 100T had sweated thus far, they wanted more. And they didn't really care who their opponents would be.
"I'm eager to play both [FNATIC and FURIA]. FNATIC, because we lost [against] them at Champions, we obviously want to get revenge. I talked to Boaster at the gym last night, I was like, 'I hope you win, so we can get that revenge,'" stellar said after his win over FUT.
100 Thieves went for a surprise Fracture pick to open the series, a map neither team had played in São Paulo thus far.
"I think picking Fracture into us was a mistake," Mini said.
The blind pick quickly backfired. After FNATIC went 2-0 up, a 3K from Cryocells gave 100 Thieves their first and last round on the map. Boaster clutched against stellar in the following round, and the game spiraled from there. Ultimately, FNATIC stole their opponents' pick in a near-spotless 13-1, where everyone on the EMEA camp had a rating above 1.15.
And the next map wouldn't be any easier.
Seriously, someone check that headband. (Photo by Colin Young-Wolff/Riot Games)
FNATIC's pick was Icebox, a map the team was extremely strong on last year. They have just three international losses on the map on record, the worst of which was a 13-9 against FURIA.
And with that, FNATIC seemed to spell the same story. If you blinked, you would have missed it.
By the time 100T won a round, FNATIC already had five over them. By the time 100T got a second round, FNATIC had won another five. In other words, the first half was built of FNATIC domination as they went 10-2 up. But 100T had something to say.
The first three rounds of the half went NA's way, with a 3K from Cryo thrown in. At 10-5, Alfajer managed to 1v2 to give his team an eleventh point, but 100T jumped back in and kept narrowing the gap. At 11-8, three rounds away from a tie, Leo found a 1v1 that put his team on match point. 100T got two more and, while their comeback was in full swing and FNATIC's economy was concerning, the tide still seemed to go against NA.
Once 100T hit double digits, at 12-10, FNATIC coach Mini called a timeout. His team entered the A site and planted in the final seconds of the round, where Alfajer and Derke took the win for their team and fully eliminated North America from LOCK//IN.
There is no pretty way to put it: 100 Thieves were absolutely manhandled by FNATIC. FNATIC's lowest rating was 1.10, while 100T's best player — Asuna — barely cracked 0.90. Derke opened ten rounds for his team across the map, meaning he drew first blood on nearly 30% of the rounds the two teams played.
Shorty diff.
"We just need better prep time. Ultimately, I think we have all the correct pieces in our team," stellar said. "I think we could be just as good as, if not better than, them given we had better prep or maybe just thought of a few more things coming into the tournament overall."
Overall, though, the team is optimistic for the Americas League. The objective at LOCK//IN was, according to Mikes , to experiment structurally and figure out what works or doesn't. Brazil allowed them to collect a plethora of tactics and techniques that can work, and the team expects to enter the regular season with a very level-headed approach.
"They clearly weren't 110%. It didn't feel too difficult. The Icebox attack was a little more difficult. I didn't expect it to go that well," Mini said.
With 100 Thieves out of their way, FNATIC can now focus fully on making the finals and their match against NAVI — the same one Zyppan didn't want.
"This time we're bringing a new roster. We've got more firepower. I mean, I'm ready. Like, bring it on," Boaster said. "Zyppan's got some fight talk, Leo's probably got a few words to say to him in Swedish. No? Okay. Leo has no words to say to him in Swedish. Zyppan's got a little fight talk in him there. I know he goes to the gym, but we're going to have to pipe him down in the server, I feel like."
They are also, alongside their future opponents, the only EMEA representatives left at LOCK//IN. After the Alpha bracket was rough on the region, the pressure was on for the remaining five teams in the Omega bracket.
Mini, however, disagreed.
"We didn't feel any pressure at all. We knew that the bottom side of the bracket was the more stacked version of the bracket. To be honest, we don't really care about the other European teams, we're just playing for ourselves."
"I don't really care. It's FNATIC only."
Keep the ball rolling. (Photo by Colin Young-Wolff/Riot Games)
Looking Ahead
With both the Alpha and Omega brackets now concluded, LOCK//IN moves into its final Playoffs stage.
The final three matches will be played amongst the four-best teams in a single-elimination bracket. The best teams of Alpha, LOUD

LOUD Brazil Rank #1 aspas Erick Santos saadhak Matias Delipetro Less Felipe de Loyola tuyz Arthur Andrade cauanzin Cauan Pereira and DRX
DRX Korea Rank #1 stax Kim Gu-taek (김구택) Rb Goo Sang-Min (구상민) Zest Kim Ki-seok (김기석) BuZz Yu Byung-chul (유병철) MaKo Kim Myeong-gwan (김명관) Foxy9 Jung Jae-sung (정재성) , will play against each other on Thursday. Today's winners will play the second semifinal the following day. Both of these series are Bo3.
The grand final is scheduled for March 4, Saturday, between the best team of each bracket.
With two dark days ahead, the next LOCK//IN match is: