VCT LOCK//IN's Omega bracket kicked off today. Team Secret

Team Secret Asia-Pacific Rank #5 invy Adrian Jiggs Reyes lenne Lim You Xiang Lionel BORKUM Jim Timbreza JessieVash Jessie Cuyco DubsteP Jayvee Paguirigan Jremy Jeremy Cabrera , Natus Vincere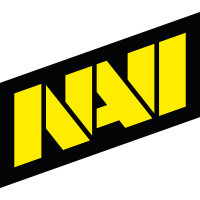 Natus Vincere Europe Rank #2 ANGE1 Kyrylo Karasov Shao Andrey Kiprsky Zyppan Pontus Eek SUYGETSU Dmitry Ilyushin cNed Mehmet Yağız İpek , and Leviatán
Leviatán Latin America South Rank #1 Tacolilla Vicente Compagnon kiNgg Francisco Aravena nzr Agustin Ibarra Mazino Roberto Rivas Shyy Fabian Usnayo all kicked off the second half of the tournament with wins.
Every one of the VCT's three major regions suffered a heavy blow today. Each region lost, by way of a 2-0 loss, a representative: Team Liquid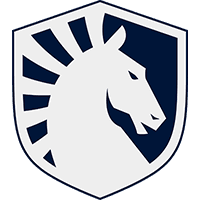 Team Liquid Europe Rank #6 Jamppi Elias Olkkonen nAts Ayaz Akhmetshin Sayf Saif Jibraeel Redgar Igor Vlasov soulcas Dom Sulcas (EMEA), KRÜ Esports
KRÜ Esports Latin America South Rank #2 keznit Angelo Mori NagZ Juan Pablo Lopez Klaus Nicolas Ferrari Melser Marco Eliot Machuca Amaro DaveeyS Santiago Galvis Ruiz axeddy Carlos Alberto (Americas), and ZETA DIVISION
ZETA DIVISION Japan Rank #1 Laz Ushida Koji crow Maruoka Tomoaki Dep Yuuma Hisamoto SugarZ3ro Shota Watanabe TENNN Tenta Asai (Pacific) have all been sent home.
The Omega bracket continues tomorrow. Among the day's three scheduled matches, LOCK//IN will oversee the international debut of four rosters as well as EDward Gaming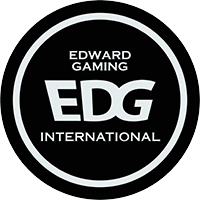 EDward Gaming China Rank #1 ZmjjKK Yongkang Zheng (郑永康) nobody Sen Xu Wang (王森旭) CHICHOO Shun Zhi Wan (万顺治) Smoggy Zhao Zheng (张钊) Haodong Hao Dong Guo (郭浩东) 's return to LAN.
(Photo by Lance Skundrich/Riot Games)
It's been more than a year since Team Secret last made an appearance at an international event. However, the Champions 2021 roster core stayed on board throughout 2022 and guided the team to a top-four finish at the GXR India Invitational. Now, they're vying to return to the top-eight of international LANs with new blood and American coach Warbirds
Team Liquid, on the other hand, face an entirely different story. Despite being a constant target of criticism, there is one thing Liquid can't be criticized for: consistency. In the LANs they have attended — Reykjavik and Champions in 2021 and 2022 — Liquid have never placed outside the top-eight. They're also the only team to win the EMEA LCQ.
For 2023, Liquid have geared up and shaken up the region. After the dissolution of M3 Champions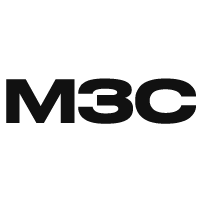 M3 Champions Inactive Jady Yaroslav Nikolaev purp0 Semyon Borchev Chronicle Timofey Khromov Redgar Igor Vlasov (formerly Gambit Esports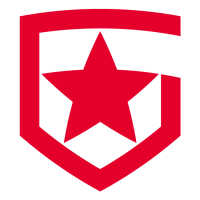 Gambit Esports Inactive Redgar Igor Vlasov Chronicle Timofey Khromov d3ffo Nikita Sudakov sheydos Bogdan Naumov nAts Ayaz Akhmetshin ) and Guild Esports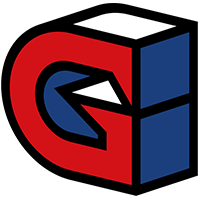 Guild Esports Inactive Yacine Yacine Laghmari , the team signed Redgar , nAts , and Sayf .
Secret kicked off the series with Icebox. They were relentless throughout their first half, with several 3Ks from the team granting them an eight-round lead at halftime. On attack, Liquid seemed doomed as they dropped the pistol and were now down 11-2. But hope persisted.
Liquid put together several set pieces that allowed them to chip away at Secret's lead, with a highlight showing from Redgar. The EMEA reps scored six back-to-back rounds, with their new IGL finding two 3Ks amidst that recovery to 11-8. invy broke their streak with a 1v2 clutch, setting his team up for a 13-8 result on their own pick.
While Secret were unquestionably the better side on Icebox, Redgar gave the Filipinos a run for their money. The Russian IGL had the map's highest stats across the board: 1.33 rating, 309 ACS and 202 ADR, all the while opening five rounds for his team — one more than Jamppi did on Jett.
Not again…
Liquid's new leadership chose Fracture as their second map, but it proved no easier a map to jump ahead on than the first. nAts' 4K, which gave Liquid their first round in the half, was overshadowed by Secret's dominance. On attack, the APAC reps crushed Liquid's defenses and ran up to a 9-1 lead which featured 3Ks from BORKUM and JessieVash . In the dying moments of the half, Liquid stepped up the plate and managed to find two more rounds, the latter off a 3K from Jamppi.
Down 9-3, Liquid could only pray the scoreline's curse would befall on Secret. Liquid converted the first four rounds of the half, two of them off of highlight plays from soulcas and nAts. It seemed they were creeping up to a 9-9 tie, but at 9-7 Secret hit back and hit hard. A chaotic round outside of A allowed invy to clutch against soulcas, which Secret took advantage of. Three points later, Secret secured the 13-7 win and eliminated Liquid from São Paulo.
Team Secret were balanced across the board, as everyone but BOKRUM ended the match with a rating higher than 1.20. Three players — invy, Jremy , and JessieVash — were within 17 ACS of each other. Also notably, invy had a 100% KAST and Jremy drew first blood on six different occasions.
While Secret's win makes them the second APAC team to beat a European roster, it also means they move forward in the bracket. Team Secret now have two full days to rest before returning, on Feb. 25, to play the first quarterfinal against NAVI.
1337 people predicted this win. (Photo by Lance Skundrich/Riot Games)
Much like in the previous match, there were two very different cases at play for the teams entering the second. NAVI acquired FunPlus Phoenix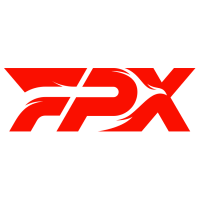 FunPlus Phoenix Inactive SUYGETSU Dmitry Ilyushin Zyppan Pontus Eek ANGE1 Kyrylo Karasov Shao Andrey Kiprsky ardiis Ardis Svarenieks 's former roster with just one change: ardiis , who is now playing for NRG Esports

NRG Esports North America Rank #3 FNS Pujan Mehta s0m Sam Oh crashies Austin Roberts ethos Alan Ruan ardiis Ardis Svarenieks Victor Victor Wong in North America, has been replaced by cNed . With that aside, the roster that now dons the black-and-yellow of NAVI is still the same championship-contending roster.
KRÜ, however, couldn't remain still. While the organization still holds the record of being the only one to qualify to every Valorant LAN, its offseason shakeup left NagZ as the only starter to attend those same tournaments. They dipped their toes into the region's talent pool and scouted xand , Melser , DaveeyS and axeddy for their 2023 roster. Even with these changes, KRÜ still placed top-four at Red Bull Home Ground 3.
NaVi welcomed their opponents' new additions by kicking off the match with a 6-1 lead to open Ascent. NAVI flawlessly climbed to that five-round lead before KRÜ called in a timeout, which gave DaveeyS the comfort to 3K on the following round. NAVI got back into the driving seat shortly after, dropping just one more round to a 1v2 from axeddy for a 9-3 half.
After winning the pistol and the following buy round, KRÜ were completely shut down. cNed took down three in the first buy round, and his team followed that up with three consecutive points that took NAVI to a 13-5 win on their opponents' pick.
Zyppan and ANGE1 dominated Ascent, finishing with extremely similar scores. Both had 278 ACS, 18 kills, eight deaths and similar assist, KAST and ADR stats. Zyppan stood out from ANGE1 by opening up four more rounds, granting him a 1.70 rating.
Nobody could stop ANGE1 today. (Photo by Colin Young-Wolff/Riot Games)
After dropping their map pick, it was then time for KRÜ to shine. They moved to Lotus, a map that — while picked by NAVI — is unpredictable due to being so new. After an initial 2-2 scoreline, KRÜ ran away with the half and chained six rounds for an 8-2 lead which included a 1v2 from DaveeyS. Zyppan was able to give his team a third point by way of a 3K, but axeddy replied with his own triple kill that put KRÜ ahead 9-3.
NAVI won the pistol, the following round, and dropped the rifle round for a 10-5 scoreline. But that was all the LATAM reps were able to find. ANGE1's team clawed back into the game, with two standout 4Ks from the IGL himself tying the score at 10-10. SUYGETSU took down three on B and put his team ahead for the first time in the map. From there, NAVI had no trouble taking the 13-10 win that closed out the series.
Zyppan's first half featured 18 kills — as many as he earned throughout their dominant Ascent win. While he kept his game up in the second half, ANGE1 ravaged through KRÜ with 23 kills on attack alone. Ultimately, both players would finish with similar statlines once more, but with the former carrying slightly higher numbers.
After a decadent Team Liquid were eliminated by Team Secret, NAVI's decisive 2-0 over KRÜ let EMEA fans breathe a sigh of relief. But the fight is long from over for the former Masters Copenhagen champions, who now have to match Secret in a Bo3 bout on Feb. 24, to decide which of the two move on to the semifinals of LOCK//IN.
It takes guts to swing at that health.
If KRÜ pulled from their region's talent pool, Leviatán pulled from KRÜ's talent pool directly. Of their three new players, two — keznit and Mazino — are from KRÜ. nzr , their third player, was one of FURIA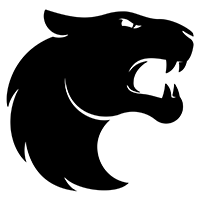 FURIA Brazil Rank #3 kon4n Vitor Hugo dgzin Douglas Silva mwzera Leonardo Serrati Quick Gabriel Lima Mazin Matheus Araújo Khalil Khalil Schmidt 's longest-standing members.
Their opponents, ZETA DIVISION, consist of several familiar faces. The players wearing ZETA's colors in São Paulo mostly come from their 2021 shuffle, which they underwent after skipping Champions. The remaining members were originally Absolute JUPITER

Absolute JUPITER Inactive makiba Miyamoto Akatsuki Laz Ushida Koji crow Maruoka Tomoaki barce Takebayashi Ryo takej Takemori Shogo Reita Oshiro Ryu members, the team which later became ZETA.
Leviatán first picked Ascent, a map they've only dropped once abroad. They appeared to continue dominating on the map, running up to a near-flawless 10-2 half that Mazino closed out in a 1v2. ZETA managed to find the first two rounds of their attacking side, but kiNgg scored back-to-back 3Ks that gave Leviatán their pick 13-5.
Mazino stood out on Ascent with a 1.82 rating, 305 ACS and nearly 200 ADR — the highest numbers in each category. Shyy , despite playing Killjoy, opened up the most rounds for his team, six, even when compared to the two Tacolilla notched on Jett.
Special discount just for Shyy.
Up against the wall, ZETA took the series to Pearl, a map they'd only played twice — both times regionally — prior to today. When the map kicked off, the teams traded pairs of rounds back-and-forth until 4-4, when a 3K from SugarZ3ro put ZETA ahead for the first time. Leviatán called a timeout when 5-4 down, but Dep replied with a 3K that put his team up 6-4. His opponents were able to recover that deficit, ending the half tied up.
Leviatán quickly built up an 11-6 lead after halftime, enabled by highlight plays: two 3Ks from Mazino and a 4K from kiNgg. A 3K from TENNN finally put ZETA on the board, from where they converted another four rounds. Leviatán took a timeout and the A site to reach match point, dropping just one more round before closing out the series 13-11, in the final round of regulation.
kiNgg's Viper stood out on Pearl, giving his team 20 frags — four of them openers — and averaging nearly 160 damage per round. His numbers were similar to Shyy's, but a higher number of assists contributed to kiNgg's higher 1.29 rating. He was also the only person in the map and series to take down four players in one round.
Leviatán's win leaves them as LATAM's lone representatives, though surrounded by Brazilian contenders LOUD

LOUD Brazil Rank #1 aspas Erick Santos saadhak Matias Delipetro Less Felipe de Loyola tuyz Arthur Andrade cauanzin Cauan Pereira — who are in the playoffs — and FURIA, who play on Feb. 24. Their next match will be played against Team Vitality
Team Vitality Europe Rank #3 MOLSI Michał Łącki Destrian Tomas Linikas Twisten Karel Ašenbrener BONECOLD Santeri Sassi ceNder Jokūbas Labutis or Global Esports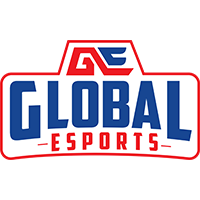 Global Esports Asia-Pacific Rank #10 Bazzi Park Jun-ki (박준기) t3xture Kim Na-ra (김나라) SkRossi Ganesh Gangadhar WRONSKI Michael Wronski Lightningfast Abhirup Choudhury Monyet Cahya Nugraha AYRIN Jordan He , which will play the first of three matches on Thursday.
ZETA DIVISION's loss also means there are no longer any perfect Pick'Ems, as the last one hinged on two consecutive victories from the Japanese squad.
The Spanish-speaking world stands behind Leviatán. (Photo by Colin Young-Wolff/Riot Games)
Looking Ahead
The Omega side of the LOCK//IN bracket continues tomorrow, Thursday, with six highly-anticipated roster debuts tomorrow. The Pacific region will be under particular strain, as two of its teams and China's EDward Gaming will play tomorrow.
Tomorrow's games are: