After several days off in São Paulo, NRG Esports

NRG Esports North America Rank #3 FNS Pujan Mehta s0m Sam Oh crashies Austin Roberts ethos Alan Ruan ardiis Ardis Svarenieks Victor Victor Wong and LOUD

LOUD Brazil Rank #1 aspas Erick Santos saadhak Matias Delipetro Less Felipe de Loyola tuyz Arthur Andrade cauanzin Cauan Pereira moved past their quarterfinals opponents and will fight on Sunday for the first Alpha bracket playoffs spot of LOCK//IN.
The two bouts between the Americas and EMEA favored the former. NRG had to come back from a 1-0 deficit against Giants Gaming
Giants Gaming Europe Rank #45 Fit1nho Adolfo Gallego nukkye Žygimantas Chmieliauskas hoody Aaro Peltokangas rhyme Emir Muminovic Cloud Kirill Nehozhin to move on to the semifinals, while Brazil's LOUD cruised through a 2-0 match against France's Karmine Corp

Karmine Corp Europe Rank #72 ScreaM Adil Benrlitom Nivera Nabil Benrlitom xms Alexandre Forté sh1n Ryad Ensaad Newzera Alexis Humbert .
Following today, the Alpha bracket is nearly completed. The last two quarterfinals are scheduled for tomorrow, February 18, while Sunday is reserved for the semifinal bouts that will decide both Alpha bracket playoffs teams.
Photo by Colin Young-Wolff/Riot Games
The first match of the day pitted four former international champions against a relatively new team. While NRG's core carries over from the fabled OpTic Gaming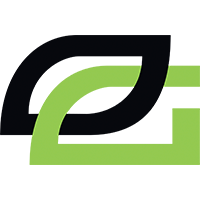 OpTic Gaming Inactive squad, Giants formed an entirely new team for this year's partnership.
Coming into this game, Cloud was LOCK//IN's star player. He single-handedly held the highest KD, ADR and KPR of the entire field.
NRG brought out Lotus to kick off the match, a pick both teams showed comfort on.
"We have a lot of practice on it, we definitely wanted to test it out and see where we're at in terms of level. This is the perfect tournament to do that as well," FNS said. "We wanted to test our comp, we wanted to see how good they were as well and what counters it. I think it's a good tournament to try to implement Lotus and, especially, just so other teams see that we can play it and, you know, try to pick it."
But the pick appeared to backfire. Giants had already planned to pick it, in fact, so it didn't surprise or change anything.
Giants got off to a 5-0 start where Fit1nho took down 10 players. NRG took a timeout for their second buy round, adding on two rounds as crashies denied nukkye his ace in a 1v1. At 5-2, Giants replied with three of their own that placed them firmly in the lead, but couldn't get past eight; crashies won a 1v1 against Fit1nho for an 8-4 half.
NRG punched their way back into the game and reduced Giants' advantage to just 8-7, prompting the EMEA team to take a timeout. NRG found just one more round as hoody and co. climbed to a 12-8 map point, where several individual plays from NRG forced an overtime. On round 21, Victor took down three. The following round, s0m found his own 3K. FNS clutched a 1v4 situation to push the map to the last round of regulation, and s0m took down two on his own to force overtime.
Japanese cast never gets old, does it?
The chaos that had defined the final rounds of regulation soon settled, and Giants took two clean rounds for a 14-12 win, stealing NRG's map pick.
"We will go back to the drawing board and figure out exactly what went wrong," FNS said.
If Cloud was the star of Giants' opening map to the first match, Fit1nho was the star to open Giants' second match. In the first half alone, he racked up 20 kills and over 450 ACS. In the second half of the match, he dropped another 15 players. Across the map Fit1nho had a 1.74 rating and 383 ACS — the second-highest individual numbers at LOCK//IN so far, second only to teammate Cloud.
"I just played super confident. We have our game plan, we did it and I was performing. But anyone in my team can perform like that," Fit1nho said of his opening map.
Fit1nho had 130 more ACS than the next-best player. (Photo by Colin Young-Wolff/Riot Games)
Giants were hopeful to breeze through their Haven pick, which they came into on a three-win streak on the map. The exact opposite happened: NRG controlled the map's first six rounds before Giants got on their scoreboard. FNS' team ignored that round loss, and climbed to an 11-1 lead at halftime. After back-to-back 3Ks from ardiis and crashies, the map was over 13-1.
The age-old adage of NRG's (formerly OpTic's) slow starts kept resurfacing. After two attempts at a comeback on Lotus, NRG steamrolled their opponents on Haven.
"It's happened enough times to where it's not a coincidence, but it's definitely something we're trying to work on," FNS said. "It takes experience and it takes time, especially with two new players coming in as well. Poor ardiis and Sam have to deal with us starting slow every time, but we're working on it, and we'll do the best that we can going forward."
Betting on s0m has proved to be one of NRG's best decisions this year. (Photo by Colin Young-Wolff/Riot Games)
Heading into Icebox, the pressure now rested on the shoulders of Giants. After all, it's hard to carry any confidence from one map to the next after being decimated.
"You try your best to reset. It shouldn't matter but it does matter a little bit, no matter who you are," hoody said. "You try to not think, it's a new BO1 — that's our mentality at least — for us, I don't know, I don't think it mattered that much."
Initially, Giants looked to be under control, winning the first two rounds. But that early control didn't last, and they had trouble keeping up for the remainder of the half. Victor and s0m tied the map at 2-2 with consecutive 3Ks, allowing their team to run up to a 6-2 lead. rhyme took down three to give his team a third point, but s0m replied with his own 4K that later closed out the half on a 9-3 lead.
The second half had faint glimmers of hope for Giants. NRG were quick to reach match point at 12-3, but Giants were equally quick to push back and chain four rounds. Ultimately, all they could do was delay the inevitable. An unchecked s0m was able to kill three and put an end to the match at 13-7.
Don't move a muscle.
"I feel that we're still good. We took a map off them, then they got momentum a bit on the overtime and then it transferred over into Haven," nukkye said. "Haven was just a snowball from the first round so, overall, I don't think we played bad. It's just that they got a lot of momentum in the game and that was the outcome of the game."
s0m once again proved a force of nature for NRG. As well as he did against KOI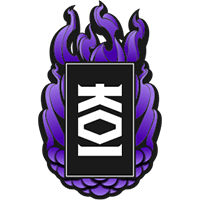 KOI Europe Rank #27 starxo Patryk Kopczynski koldamenta Jose Luis Aranguren sheydos Bogdan Naumov trexx Nikita Cherednichenko Wolfen Berkant Joshkun , he showed his comfort on Viper and Icebox, racking up 23 kills and 90% KAST. NRG's no-duelist composition let him shine alongside ardiis, who opened up five rounds for a 1.45 rating, second only to s0m's 1.53.
NRG are now firmly through to the semifinals, one match away from reaching the LOCK//IN playoffs. The team will play in two days against LOUD, who are coming off consecutive victories against Gen.G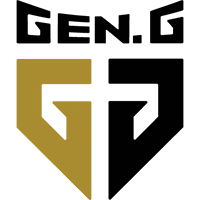 Gen.G Korea Rank #3 Meteor Kim Tae-O (김태오) k1Ng Lee Seung-won (이승원) TS Yu Tae-seok (유태석) eKo Yeom Wang-ryong (염왕룡) Sylvan Ko Young-sub (고영섭) GodDead Kim Sung-sin (김성신) and KCorp.
"I'm really excited because it's just an old rivalry kind of reignited as well. But alongside that, it's going to be an insane crowd, which I'm really excited for. Even if they're rooting against us, it's still going to be fun to play," FNS said. "The crowd… the stage vibrating… I think the place is going to be pretty sold out. We have yet to play a match like that here where the whole place is crowded. That's going to be fun, it's going to be a good experience for us."
In FNS' own words, the whole Ginásio do Ibirapuera will be rooting against them. Not that he and his team care.
"We've been to enough tournaments with enough crowds to where it's not going to affect us. If somebody throws something at me or something, then yeah… But in general, no [it won't affect us]."
Bring it on, Brazil. (Photo by Colin Young-Wolff/Riot Games)
Much like the first game, the second matchup of the day was a bout between the Americas and EMEA featuring teams with wildly different backgrounds.
Over in the New World, LOUD were forced to scout two regional talents after Sacy and pANcada left for Sentinels. Their chosen recruits were newcomers to the big stages.
"I caught some nerves in my debut," tuyz said. "But for this second game, I was a bit nervous at the beginning, logically, but then you get loose, you know? I got the on-stage confidence and, for me, it's not so hard anymore. It's more about facing the teams, knowing how to adapt and all that."
cauanzin plays at LOCK IN The onstage pressure isn't getting to the newcomers' head. (Photo by Colin Young-Wolff/Riot Games)
Back in Europe, ScreaM and Nivera , after splitting with Team Liquid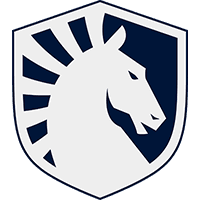 Team Liquid Europe Rank #6 Jamppi Elias Olkkonen nAts Ayaz Akhmetshin Sayf Saif Jibraeel Redgar Igor Vlasov soulcas Dom Sulcas , joined three French talents. In doing so, they became the first French-speaking roster to play in the VCT since Team BDS
Team BDS Inactive bramz Bayram Ben Redjeb struck out of Stage 3: Challengers 2 in July 2021.
Now, both teams were on the same server.
Comfortable and in their own home ground, LOUD picked Pearl. KCorp's only defending rounds resulted from highlight plays from its players, and were all secured in retakes. Two 3Ks from Newzera , alongside one from each Benrlitom brother, resulted in an 8-4 halftime lead in favor of the home team.
sh1n tried to keep that trend going by opening the second half with a 4K but, once LOUD got their hands on rifles, a 3K from tuyz moved LOUD up to an 11-6 lead. KCorp began depending less on individual plays and found two rounds that kept the Brazilians at bay. The Frenchmen called a timeout while down 11-8, only clawing back two more rounds before LOUD closed out the map 13-10.
The back-and-forth nature of the second half was countered by LOUD's aggression on attack. Even amidst big team efforts, Less was able to stand out from the crowd with his 1.73 rating at halftime, totaling 15 kills and nearly 340 ACS by the time his team switched sides. He nearly doubled those kills in the second half, finishing the map with a similar rating and ACS.
Every Brazilian fan is here for LOUD. (Photo by Colin Young-Wolff/Riot Games)
Karmine Corp's pick of Split was the first time the map showed up at LOCK//IN. LOUD showed up ready, rocketing up to a 6-2 start off of plays from Less, aspas , and cauanzin. The two sides equally split the final four rounds of the half, placing LOUD up 8-4 before the teams switched sides.
However, it wasn't over just yet.
Less gave his team the pistol round by way of a 1v1, but KCorp clawed their way back into the game. Newzera took a 1v1 two rounds later to close the gap to 9-6, and the differential soon stood at just 9-8. It seemed like a comeback was mounting.
"They have a pretty boring game to play against. They play slow, default," aspas said about KCorp's attack, which proved tough for LOUD on both maps today.
But it soon crumbled.
LOUD's saadhak mowed down three with the Judge as the Brazilians climbed to an 11-8 lead, and the home team found two more points for a 13-8 victory that closed out the series.
Brennon Hook
@BrenCasts
"I think we played pretty okay on attack. But, obviously, they adapted pretty well and they won some crucial rounds as well when they were on defense. Props to them," ScreaM said. "I think our attack was not a big problem today. It was more on defense. so we will just rewatch the game and try to understand better."
The usual suspects stood out on the leaderboard: Less had a 1.50 rating by way of five entry frags, nearly 300 ACS, and 200 ADR. Nivera, who had been KCorp's best player on Pearl, finished Split with a 1.21 rating and 86% KAST.
After MIBR

MIBR Brazil Rank #6 jzz João Pedro heat Olavo Marcelo murizzz Murillo Tuchtenhagen RgLMeister Matheus Rodigoli frz Leandro Gomes 's loss to Talon Esports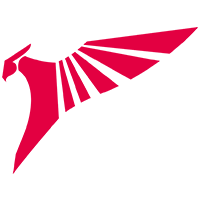 Talon Esports Asia-Pacific Rank #4 Sushiboys Panyawat Subsiriroj foxz Itthirit Ngamsaard Crws Thanamethk Mahatthananuyut Patt Patiphan Chaiwong JitBoyS Jittana Nokngam garnetS Apiwat Apiraksukumal on Wednesday, LOUD are Brazil's last hope in this bracket. They'll have to, once more, face the core of FNS, Victor and crashies. As if six matches in 2022 weren't enough, the two teams are now going for a seventh bout in a 12-month span.
Last time the two teams met each other on the server, LOUD crowned themselves world champions.
This time?
"We are a pretty new team. We have really young players and we have experienced players. For us, this is an experience," saadhak said. "We're here just to prove ourselves, to learn, to see what we can do. I can't say much about [NRG], but for us, we're here to just learn how to be a team in the long-term."
"I think the fans are going to be fun as fuck. We're going to give our max, and that's basically it."
Looking Ahead
The Alpha bracket is coming to a close, with just four matches to go. The final two quarterfinals are scheduled for Saturday. Tomorrow's victors will then play against each other on Sunday, to decide the second team qualified to the playoffs from this bracket.
Saturday's games are: