LOCK//IN is the first international VCT event, a showcase of global talent which will set the bar for competition this year. The 30 partnered teams from the Americas, Pacific, and EMEA, plus two teams from China, will face off in Riot's opener for the 2023 competitive circuit. They will be split into two groups, Alpha and Omega, and will face off in a controversial format featuring a single-elimination bracket.
Here are the five teams who will be repping SEA and SA:
Paper Rex: W gaming, all the way
Paper Rex

Paper Rex Asia-Pacific Rank #1 mindfreak Aaron Leonhart Jinggg Wang Jing Jie f0rsakeN Jason Susanto Benkai Benedict Tan d4v41 Khalish Rusyaidee something Ilya Petrov is a team that has steadily worked its way up the ladder. In 2021, they only made it to one international event – Masters 3: Berlin – where they finished dead last. 2022 shaped up to be a better year, especially after they signed Wang "Jinggg" Jing Jie.
The f0rsakeN -Jinggg partnership unlocked a fast, aggressive playstyle with the rest of the team playing flexibly around the duo. Off the back of that playstyle, they finished top four at Masters Reykjavik and second at Masters Copenhagen. They, unfortunately, got eliminated in the group stage at Champions '22, but overall, the year put both them and APAC on the map.
Paper Rex, the kings of APAC. Image Credit: Lance Skundrich/Riot Games
The roster core remains the same but did sign a sixth player, Patiphan "CigaretteS" Porsi. The sheer amount of time they've played together and the results they've achieved definitely make them a favorite, especially their willingness to try new things and innovate outside the established meta.
Post the partnership announcement, they already have a trophy under their belt. At the GXR invitational, they won convincingly against Team Heretics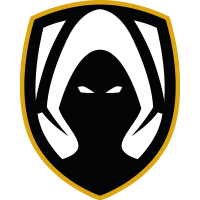 Team Heretics Europe Rank #6 Mixwell Oscar Cañellas AvovA Auni Chahade zeek Aleksander Zygmunt Boo Ričardas Lukaševičius keloqz Cista Wassim in the grand finals to take the trophy. They will be facing off against Cloud9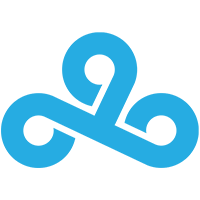 Cloud9 North America Rank #2 Xeppaa Erick Bach leaf Nathan Orf Zellsis Jordan Montemurro qpert Mateja Mijovic in their first matchup at LOCK//IN, who have signed Jaccob "yay" Whiteaker. yay had the most first kills and frags to his name at VCT Champions 2022 and is a force to reckon with.
It remains to be seen if W gaming will continue to win the day for the squad, but there are no doubts that PRX will definitely put on a show.
Global Esports: South Asia's lone partnered rep
Before being announced as a partnered team, Global Esports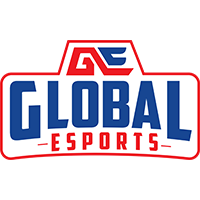 Global Esports Asia-Pacific Rank #10 Bazzi Park Jun-ki (박준기) t3xture Kim Na-ra (김나라) SkRossi Ganesh Gangadhar WRONSKI Michael Wronski Lightningfast Abhirup Choudhury Monyet Cahya Nugraha AYRIN Jordan He already had proven they were among the best teams in South Asia. They were also a team who had stuck to the same five playing members despite mixed results.
In 2021, they qualified for the APAC LCQ after a narrow win over regional counterpart Velocity Gaming
Velocity Gaming Asia-Pacific Rank #8 hellff Sagnik Roy DEATHMAKER Debanjan Das Excali Karan Mhaswadkar doma Domagoj Fancev ec1s Adam Eccles . They were eliminated after losses to Paper Rex

Paper Rex Asia-Pacific Rank #1 mindfreak Aaron Leonhart Jinggg Wang Jing Jie f0rsakeN Jason Susanto Benkai Benedict Tan d4v41 Khalish Rusyaidee something Ilya Petrov and F4Q
F4Q Inactive Hermes Ahn Byeong-wook (안병욱) Estrella Park Gun (박건) fiveK Yoo Sung-min (유성민) GOLD Geum Chang-wan (금창완) . South Asia got a pathway to APAC Challengers through the Conquerors Championship and Champions Series in 2022, but despite qualifying for both Challengers S1 and S2, they bombed out early.
Once GE was announced as one of the ten partnered teams in the Pacific league, they made some core roster changes. Of the original five, only SkRossi and Lightningfast remained part of the playing seven, alongside head coach Eraser . They signed AYRIN of XSET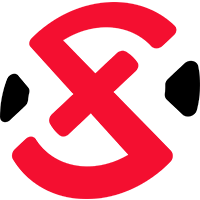 XSET Inactive fame as their in-game leader. Korean talents Bazzi and t3xture , along with ex- ORDER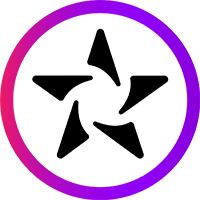 ORDER Inactive WRONSKI Michael Wronski rDeeW Riley Wilkinson Texta Matthew O'Rourke disk0 Cameron Mac Maple Elvin Sun player WRONSKI and ONIC G
ONIC G Inactive 's Monyet also joined the team. The organization rounded off the team by recruiting Spin and BigTime as assistant coaches. Global Esports has not yet played in any events with the new roster, making LOCK//IN their trial by fire.
A truly global roster, befitting the organization's name. Image Credit: Global Esports
Their first match will see them facing Team Vitality
Team Vitality Europe Rank #3 MOLSI Michał Łącki Destrian Tomas Linikas Twisten Karel Ašenbrener BONECOLD Santeri Sassi ceNder Jokūbas Labutis . GE's founder Rushindra Sinha mentioned this is almost serendipitous, considering that he approached an investor once looking for help and that the investor already had a stake in Team Vitality, meaning they couldn't aid him due to the conflict of interest. Rushindra said the investor suggested GE could rebrand as Team Vitality India instead and continue operations, but he turned the offer down. Now GE and Team Vitality will clash on a global stage.
Team Secret: Same core of players face new stakes
Team Secret

Team Secret Asia-Pacific Rank #5 invy Adrian Jiggs Reyes lenne Lim You Xiang Lionel BORKUM Jim Timbreza JessieVash Jessie Cuyco DubsteP Jayvee Paguirigan Jremy Jeremy Cabrera started off as one of the best teams in APAC, and made their mark internationally with a top-eight finish at VCT Champions 2021. In 2022, despite the addition of Fayde as coach and Jremy as their sixth player, they didn't make it to the APAC Challenger playoffs in Stage 1. In Stage 2, they finished third, but failed to qualify for Masters Copenhagen. In the APAC LCQ, they again failed to qualify for Champions after losses to BLEED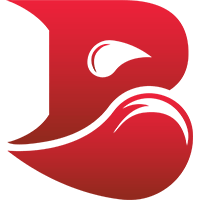 BLEED Asia-Pacific Rank #2 sScary Nutchapon Matarat Deryeon Derrick Yee Juicy Tyler James Aeria nephh Marcus Tan crazyguy Ngô Công Anh and ONIC G
ONIC G Inactive .
They were APAC's best in 2021. Image Credit: Lance Skundrich/Riot Games
Once they were announced as a partnered team in the Pacific League, they picked up two players to replace Witz and dispenser , who had both left. With the addition of Lim "lenne" You Xiang Lionel, who was a part of BLEED, and Adrian "invy" Jiggs Reyes from Oasis Gaming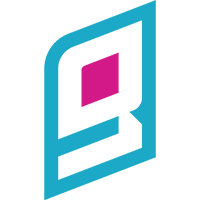 Oasis Gaming Asia-Pacific Rank #21 Draxii Jose Eduardo D. Jamir Nexi Nathaniel Cabero Georggyyy George Audrey Lachica xavi8k Xavier Juan Wild0reoo Bhreyanne Christ Reyes markyy Mark Anthony Tuling , the roster had their playing six. After Fayde's departure, Team Secret added Evan "Warbirds" Olzem, who had previously worked with NA teams Cosmic Divide
Cosmic Divide Inactive ChurmZ Corey Koch Kushay Tyler Donghyuk Jang tokyo Sebastien Lima and Immortals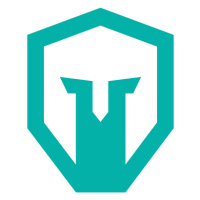 Immortals Inactive as their coach.
Team Secret did play with the new lineup in the GXR Invitational but lost out in the semifinals to Paper Rex. Their first game in LOCK//IN will be against Team Liquid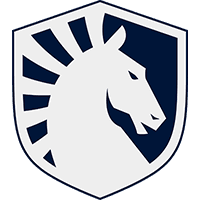 Team Liquid Europe Rank #7 Jamppi Elias Olkkonen nAts Ayaz Akhmetshin Sayf Saif Jibraeel Redgar Igor Vlasov soulcas Dom Sulcas , another team that has made roster changes. It remains to be seen if Team Secret can revive the glory of their 2021 games and ascend the throne.
Rex Regum Qeon: The underdog is eager for battle
Rex Regum Qeon
Rex Regum Qeon Asia-Pacific Rank #64 2ge James Goopio EJAY Eroll Jule Delfin xffero David Monangin Lmemore Hagai Kristen Yesyurun Emman Emmanuel Morales fl1pzjder Saibani Rahmad didn't really find success in 2021. The furthest they got was the grand finals in the Indonesian Challengers events, where they lost handily to BOOM Esports
BOOM Esports Asia-Pacific Rank #7 blaZek1ng Gary Dastin Cud Thomas Alfiantino Famouz Fikri Zaki Hamdani severiNe Michael Winata Shiro Hildegard Arnaldo BerserX Rizkie Adla Kusuma .
In 2022, they completely revamped the roster with players from the Philippines – Nexi , Draxii , 2ge , kellyS , and Rabbet . They participated in VCT Philippines Stage 2, where they came third and qualified for APAC Challengers. However, they lost out to XERXIA and Alter Ego and that ended their VCT run for the year. But they continued competing in other tournaments afterwards, and after they signed Eroll "EJAY" Jule Delfin and Emmanuel "Emman" Morales to the roster, they won their first major event, the Predator League PH.
Once RRQ was announced as one of the partnered teams for the Pacific League, they revamped their roster. They signed Marthinus "Ewok" Jacobus Van Der Walt of ONIC G
ONIC G Inactive fame as their head coach and Lukas "yb" Gröning from Enigma Gaming
Enigma Gaming Asia-Pacific Rank #20 Divine Yeoh Chun Ting FREY Ingram Tan STYRON Tidus Goh Xan as an analyst. They also recruited two players from BOOM Esports – xffero , and fl1pzjder – as well as Lmemore from ONIC G.

The team debuted their new roster at the GXR India Invitational as well as the AfreecaTV SEA Invitational, but were eliminated in the group stage of both events. Heading into LOCK//IN, RRQ's first game is against FUT Esports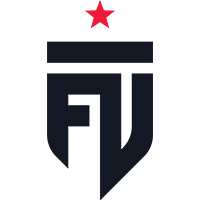 FUT Esports Europe Rank #4 MrFaliN Furkan Yeğen AtaKaptan Ata Tan Muj Serhat Yüksel MOJJ Buğra Kiraz qRaxs Doğukan Balaban qw1 Konuralp Şahin , the winners of the VRL 2022: Finals and the Red Bull Home Ground Turkish Qualifiers. After disappointing debut performances, RRQ is widely considered the underdog by many — but perhaps this is where they'll show up huge.
Talon Esports: Thailand look to make their mark
Talon Esports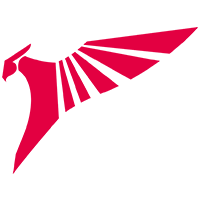 Talon Esports Asia-Pacific Rank #4 Sushiboys Panyawat Subsiriroj foxz Itthirit Ngamsaard Crws Thanamethk Mahatthananuyut Patt Patiphan Chaiwong JitBoyS Jittana Nokngam garnetS Apiwat Apiraksukumal might be new to the Valorant scene, but they chose players from several major Thai teams.
Crws , Sushiboys , foxz , and Patt were part of X10 Esports
X10 Esports Asia-Pacific Rank #17 Chrysania Ian Chin Yu Zhe FANE Donovan Chia Vera Rodman Yap Tempz Pierre Heng Egoist Javier Chua in 2021, and made it to Masters 2: Reykjavik and a top eight finish at Champions 2021. The former three were then signed to XERXIA Esports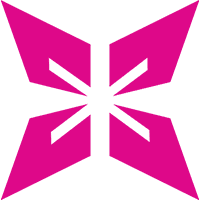 XERXIA Esports Asia-Pacific Rank #44 RoLEX Warittorn Kalanukan aLerT Wattanachok Yingnakorn LBY Eisuke Kuraoka Surf Thanachart Rungapajaratkul xZe Tanawat Kannark siraphop Siraphop Honghirun in 2022, where they qualified for both Masters Reykjavik and Copenhagen, followed by Champions. Patiphan left the roster to join the Overwatch League after its international success and missed out on all of the team's competitions in 2022.
Same players, new team, same goals. Image Credit: Lance Skundrich/Riot Games
After the departure of the 2021 X10 roster, one of the players who joined the new iteration was Apiwat "garnetS" Apiraksukumal. The team made it to the playoffs for both stages of VCT Challengers Thailand, but failed to qualify for APAC Challengers. The sixth member of the roster, Jittana "JitBoyS" Nokngam, comes from FW Esports
FW Esports Asia-Pacific Rank #40 Geniuss jazper notxd Thanachok Rattanapranee xcool Nuttadet Wijit Marjes , which made it to APAC Challengers S2, but was eliminated early in the group stage. Talon Esports also hired Yuttanagorn "Zeus" Kaewkongyai, who was coaching XERXIA, and In "Creative" Moo-keun (인무근) to round out their coaching staff.
Talon Esports debuted their new roster at GES Asia, where they were among four teams invited. They won 2-0 against ZETA DIVISION
ZETA DIVISION Japan Rank #1 Laz Ushida Koji crow Maruoka Tomoaki Dep Yuuma Hisamoto SugarZ3ro Shota Watanabe TENNN Tenta Asai , but lost in the final against DRX
DRX Korea Rank #1 stax Kim Gu-taek (김구택) Rb Goo Sang-Min (구상민) Zest Kim Ki-seok (김기석) BuZz Yu Byung-chul (유병철) MaKo Kim Myeong-gwan (김명관) Foxy9 Jung Jae-sung (정재성) , unable to win a single map. At LOCK//IN, the new organization with familiar faces will face off against Brazilian squad MIBR

MIBR Brazil Rank #6 jzz João Pedro heat Olavo Marcelo murizzz Murillo Tuchtenhagen RgLMeister Matheus Rodigoli frz Leandro Gomes and look to prove themselves to the world.
The LOCK//IN event is intended as just a stage for these teams to debut their rosters and show off on a global stage. Winning it isn't going to be easy considering the event format and the lack of information about agent comps and playstyle for most of the teams. When it comes to the SEA/SA teams, though, they've definitely proven they can put up a show and surprise folks with pop-off performances. If they get a trophy and that extra Masters slot for the Pacific region, so much better.