FunPlus Phoenix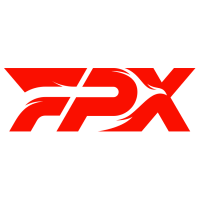 FunPlus Phoenix China Unranked AAAAY Zhang Yang (张杨) OMEGA Wang Sicheng (王斯澄) berLIN Zhang Bolin (張柏霖) YuChEn He Cai (何财) Yuicaw Huang Yung-chieh (黃湧傑) nizhaoTZH Tang Zehao (唐哲昊) has elevated their second team FunPlus Phoenix ZHUQUE
FunPlus Phoenix ZHUQUE Inactive AAAAY Zhang Yang (张杨) OMEGA Wang Sicheng (王斯澄) berLIN Zhang Bolin (張柏霖) YuChEn He Cai (何财) Yuicaw Huang Yung-chieh (黃湧傑) nizhaoTZH Tang Zehao (唐哲昊) to the main division in anticipation of Valorant's official launch in China.

FPX
@FPX_Esports
[FPX Asia VALORANT Division Rebrand Announcement]
The future is here, a new chapter of FPX VALORANT is awaiting to create📓...
#FPXVALORANT
#VALORANTEsports
Instead of building an Asian roster like their compatriots from the start, the organization opted to acquire the core of ZyppanGoKill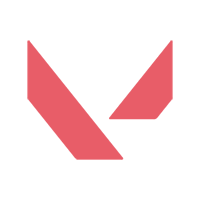 ZyppanGoKill Inactive Shao Andrey Kiprsky ShadoW Tobias Flodström Meddo Johan Renbjörk Lundborg Zyppan Pontus Eek ANGE1 Kyrylo Karasov in late 2020. Their European roster was fairly successful during their tenure, with multiple deep playoffs runs in Challengers EMEA, multiple Masters appearances, and a Champions qualification, with their most successful accomplishment winning Masters Copenhagen in a highly-contested match against Paper Rex

Paper Rex Asia-Pacific Rank #1 CigaretteS Patiphan Porsi mindfreak Aaron Leonhart Jinggg Wang Jing Jie f0rsakeN Jason Susanto Benkai Benedict Tan d4v41 Khalish Rusyaidee .
When FunPlus Phoenix were not revealed as one of ten EMEA teams accepted into Riot's new partnership league for 2023, the organization allowed the roster to enter free agency, which eventually saw the majority of players land on Natus Vincere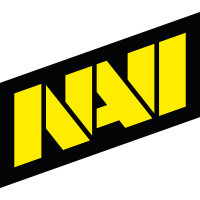 Natus Vincere Europe Rank #1 ANGE1 Kyrylo Karasov Shao Andrey Kiprsky Zyppan Pontus Eek SUYGETSU Dmitry Ilyushin cNed Mehmet Yağız İpek for the 2023 season.
The new Chinese roster first competed in 2021 under the ZHUQUE name, which was owned by FPX's parent organization, FunPlus, only netting one win throughout the year. The team underwent major changes for 2022, retaining veterans OMEGA and AAAAY and bringing fresh talents such as YuChEn from All Gamers
All Gamers Inactive jNwOw Wangjia Ning LilCrazy Lyyovo alongside Zhang "berLIN" Bolin (張柏霖) and Yuicaw , formerly of CBT Gaming
CBT Gaming Inactive Yuicaw Huang Yung-chieh (黃湧傑) berLIN Zhang Bolin (張柏霖) Rainy Li Guo-Shuo (李國碩) . The team had multiple playoff appearances throughout the year but did not capture any tournament wins against other teams in their region.
However, in the FGC Invitational: Epilogue, the roster managed to break through in a convincing manner. After being swept by EDG in the Upper Finals, ZHUQUE did the same to NTER
NTER China Rank #2 YorkMonster Eren AC Spring B3Ar in the Lower Finals, eventually returning the favor in a rematch against EDG, beating them convincingly in a 3-1 victory.
As Valorant will be officially launching in China in 2023 (under the name Fearless Covenant), there has not been any official confirmation regarding the future of China within the VCT ecosystem. However, that has not stopped Chinese organizations from starting to open their recruitment and search for talent to put together new rosters to bring home more titles, which includes FPX.
Ready to bring the Phoenix back home, FunPlus Phoenix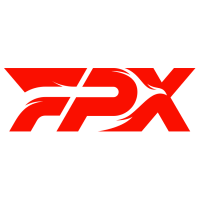 FunPlus Phoenix China Unranked AAAAY Zhang Yang (张杨) OMEGA Wang Sicheng (王斯澄) berLIN Zhang Bolin (張柏霖) YuChEn He Cai (何财) Yuicaw Huang Yung-chieh (黃湧傑) nizhaoTZH Tang Zehao (唐哲昊) are: