Valorant is one of the 45 greenlit foreign titles by the Chinese government's National Press and Publication Administration (NPPA) in their list of approved games for 2023.
China's nine-month freeze on computer games licenses, which ended last April, made the past two years rough for gaming in China. Despite the freeze ending earlier this year, Valorant — and a number of other titles such as Pokémon Unite and Don't Starve — have only just been approved.
The game wasn't completely approved on Chinese soil in the two-and-a-half years leading up to the decision, paving the way for an underground scene over the past years that featured names like EDward Gaming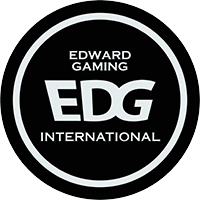 EDward Gaming China Rank #1 ZmjjKK Yongkang Zheng (郑永康) nobody Sen Xu Wang (王森旭) CHICHOO Shun Zhi Wan (万顺治) Smoggy Zhao Zheng (张钊) Haodong Hao Dong Guo (郭浩东) , TYLOO
TYLOO China Rank #10 Mute Vayne Sadness Shr1mp Weirdo 安梓文 , and Weibo Gaming
Weibo Gaming China Rank #4 FengF ICEKING .
Last year, Chinese Valorant was given a chance to be a part of Riot's VCT and step onto the international stage. The country was awarded two slots at the East Asia LCQ — now separated from the APAC LCQ to also include Korea and Japan — which were secured by EDward Gaming and KONE eSC
KONE eSC Inactive sword9 Li Wei (李卫) Yosemite Lei Wang Knight Yuxiang Liu Ninebody Yi Ding LuoK1ng Zhang Zhan Peng (张展鹏) . Not only did the two Chinese teams dominate the top four at the event, but EDG also took the win and represented the region at Champions in September. The team were knocked out in the group stage without winning any matches.
China has also made strides in the Game Changers scene, with ShanXi Gaming Girls
ShanXi Gaming Girls China Rank #9 XiXi Saki ViVi Jue Terii T1anXuan and Oxyg3niOus
Oxyg3niOus China Rank #45 Lizhi XiMiLu Yusin WawaLee attending the Game Changers East Asia Qualifier. Neither team managed to earn the GC Championship slot up for grabs.
There are no partnered Chinese organizations in the Pacific League, meaning they'll have to reach the partnered league through Challengers Ascension. Chinese teams have mostly played on Hong Kong servers thus far, opening up a chance for their participation in the Chinese Taipei & Hong Kong Challenger League.
The game, titled Fearless Covenant in China, will soon be available to download in Tencent's game launcher.