Four new teams made an appearance on day two of the Game Changer Championship. In game one, Shopify Rebellion GC

Shopify Rebellion GC North America Rank #3 flowerful Kayla Horton KP Erika Lytle sonder Diana Zhang Lorri Lorrian Elad bENITA Benita Novshadian and Guild X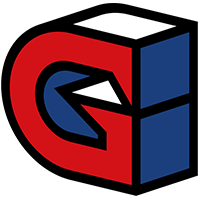 Guild X Europe Rank #5 aNNja Anja Vasalic Smurfette Yağmur Gündüz cinnamon Klaudia Beczkiewicz roxi Vivian Schilling ness Neslişah Demir squared off in yet another NA vs EMEA frag fest which saw SR move on in the bracket after three close games. Next, Team Liquid Brazil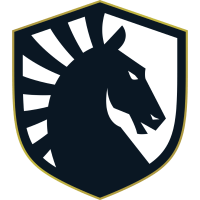 Team Liquid Brazil Brazil Rank #42 daiki Natalia Vilela nat1 Natalia Meneses naxy Ana Beatriz bstrdd Paula Naguil drn Paola Caroline and East Asia's FENNEL GC

FENNEL GC Japan Unranked Festival Len Curumi KOHAL had their international debuts, where the series again went all the way to map three, on which TL finally won.
The semifinal between Team Liquid Brazil and Shopify Rebellion GC was scheduled to take place today, but was been pushed to the following day due to timing restrictions.
North America may have lost yesterday to EMEA but not today. (Photo by Michal Konkol/Riot Games)
In the first game today, NA's second seed Shopify Rebellion took on EMEA Series III winner Guild X. After G2 Gozen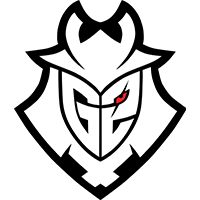 G2 Gozen Europe Rank #1 Mary Maryam Maher juliano Julia Kiran Petra Petra Stoker mimi Michaela Lintrup Glance Anastasia Anisimova 's victory against Cloud9 White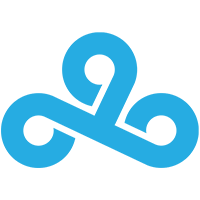 Cloud9 White North America Rank #39 Bob Bob Tran alexis Alexis Guarrasi Jazzyk1ns Jasmine Manankil katsumi Katja Pfahnl meL Melanie Capone yesterday, SR GC fought to restore NA's reputation, but Guild X were formidable in their own right.
The first map started on Pearl, a map chosen by SR. This was a map on which both teams had a similar win rate. Guild X opted to change up their usual no-duelist comp in favor of a Neon and replaced their Chamber with a Killjoy pick.
Guild X and Shopify Rebellion GC share a friendly fistbump before knuckling down in-game. (Photo by Adela Sznajder/Riot Games)
Guild X started on attack and, despite losing the pistol, managed to steal away round two off of a 1v3 coming in from roxi . After another win from the EMEA ladies, SR responded with one of their own, and rounds volleyed back and forth till the score hit 3-3. After this, Guild X ramped up their game, proceeding to win four rounds in a row. SR responded, but could only win one round before Guild X ended the half with a good lead at 8-4.
In the Astra faceoff, ness came out on top for Guild.
Once the siteswap occurred and SR got onto attack, sonder let herself off the leash. She was able to consistently find picks and create immense space on sites for Shopify, enabling them to win six rounds in a row and take the lead at 10-8. Guild X managed to rally themselves and find two more rounds to tie things up at 10-10, but SR would win two more to get to match point. Two 3Ks from roxi and ness would let Guild X win the two necessary rounds to push the map to OT.
Both teams had proven they were strong on attack, so it would come down to which team figured out their defense first. Guild X were able to win the first round of OT, but Shopify as a team stepped up and won their own attacking round. OT two saw more of the same but SR GC finally managed to put together a strong defense, taking out all of Guild X's players. They needed one more round to seal the map in their favor, and Sonder delivered with a 4K. After 30 grueling rounds, SR took map one.
Guild X had chosen Haven as map two and found a strong start on defense. They were able to win four straight rounds before Shopify broke their streak, but consecutive 4Ks from aNNja and roxi propelled the score to 6-1 in Guild's favor. Shopify did not give up though and were able to win three victories of their own to narrow the gap to 6-4, advantage Guild X. The half ended in another 8-4 for Guild X.
Despite losing the pistol and anti-eco, SR GC were not giving up. On defense, bENITA and sonder both seemed to find new life and were able to win three rounds consecutively to bring the score to 10-7. Despite Guild X countering with a round of their own, Shopify looked like they were on the way to repeating Guild's feat on Pearl and pushing the map into an OT. With another three consecutive round wins including a crucial 1v2 clutch from Lorri in round 20, SR managed to almost even up the score at 11-10. Guild though were not willing to give SR GC the comeback and were able to deny OT, winning Haven 13-11.
Guild X celebrate after a close map two victory. (Photo by Michal Konkol/Riot Games)
Map three, Icebox, was on the line. Both teams opted to go for their usual team comps on the map, with Guild X starting off on the attack. Maps one and two had both been incredibly close despite Guild X having a strong start. For the first time today though, it seemed like SR GC was in the driving seat in the opening half.
The lack of flashes and a duelist combined with oppressive utility usage from SR GC saw the North Americans winning four rounds in a row. Guild X, after a timeout, did get one of their own but the half was just domination from SR GC. Guild X found one more round win but the half was firmly in SR GC's favor, 10-2.
Switching sides, Guild X, with their triple sentinel comp, had hopes of a comeback, and a pistol win perhaps raised audience hopes as well. It was not to be. SR GC would steal away the anti-eco and off a 1v2 clutch from KP, bring the score to 11-3. Guild X would win one more round but it was a dying gasp as SR GC would win Icebox with a dominating 13-4 victory.
A 200 IQ fake Sova ult from KP which gets SR yet another round win.
For Shopify, both sonder and Lorri stepped up huge. Playing different agents on each map, between them, they managed almost 70 kills apiece. Sonder in particular had 17 first kills to her name, constantly engaging in fights to win space for Shopify and getting it done. For Guild X, the entire team did their best, and despite none of them having a net positive KD, it is a testament to their coordination that two of the three maps were so close.
The second game of the day saw the newly minted champions East Asia champions FENNEL GC

FENNEL GC Japan Unranked Festival Len Curumi KOHAL go up against Team Liquid Brazil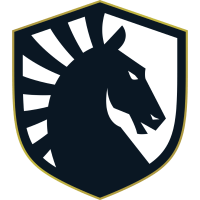 Team Liquid Brazil Brazil Rank #42 daiki Natalia Vilela nat1 Natalia Meneses naxy Ana Beatriz bstrdd Paula Naguil drn Paola Caroline , a team that has dominated the Brazilian GC scene for two years.
The talent desk seemed to firmly favor Team Liquid BR since they had far more experience under their belts but everyone was in for a surprise at how good FENNEL proved to be.
FENNEL might be the new kids on the block but underestimate them at your peril. (Photo by Colin Young-Wolff/Riot Games)
The series kicked off on Ascent, TL's pick and their strongest map. Starting off on the defense, the Brazilian team found six rounds in a row, not even letting the FENNEL players get the spike down. FENNEL did regroup: they won round 7, and with a 3K from Festival and a 1v2 clutch from suzu , the team brought the score to 6-3. It seemed like FENNEL would be able to get a fourth round but a 1v3 clutch from bstrdd saw TL's momentum kicking back with a vengeance and TL would end the half with a massive 9-3 lead.
Don't give bstrdd 1V1s: as FENNEL GC found out, she doesn't mess around.
Once FENNEL switched to defense, they perhaps had hopes of a comeback but TL immediately shattered them with a quick pistol and anti-eco win. FENNEL would be able to squeak in one more round, that too a full buy against TL's bonus round before the Brazilians took map one 13-4. It was a solid team diff: every player on TL had 175+ ACS while only two of FENNEL's players did. Every player on TL also had a net positive KD, while none of FENNEL's did.
Map two was Icebox, one of FENNEL's stronger maps and more importantly, one of TL's weaker ones. The Japanese team started off strong with a pistol win followed by an ace from suzu. Once their full buy kicked in, TL did manage to win three rounds off their own, not letting FENNEL get the spike down at all. FENNEL did win one more but Team Liquid figured out their rhythm. Both teams would get three more rounds each in the half, ending it at an even 6-6.
The first ace at the Game Changers Championship!
The second half saw FENNEL again take the pistol off of a 1v2 clutch from Festival . FENNEL were able to extend their lead to 9-6, and despite a thrifty win from TL, they looked incredibly comfortable on defense. TL won one more round to take the score to 10-8, but FENNEL would win three rounds in a row and push the series to map three after a 13-8 win on Icebox.
Breeze would decide which team would face off against SR GC in the semifinal. Team Liquid, starting on defense, drew first blood with a pistol win. They were able to push their lead to 3-1, but FENNEL would win four rounds in a row, propelled by three triple kills from Festival. The half would continue bouncing back and forth, again culminating in a 6-6 half.
Festival: spearheading walkout trends and FENNEL's attack since 2022. (Photo by Michal Konkol/Riot Games)
On attack, daiki and bstrdd both went on a rampage. TL took the second pistol of the map off a 1v2 clutch and 4K from drn . They also would convert the anti-eco with no difficulties. FENNEL would win their full buy, though they would carry only two of the guns into the next round. The next few rounds saw a brutal back and forth between the teams, eventually culminating in a 10-9 score in favor of TL. It seemed likely the map might head into OT but three consecutive round wins from Team Liquid would net them not just Breeze, but the entire series.
Team Liquid Brazil won their first international game and look to repeat the feat. (Photo by Colin Young-Wolff/Riot Games)
FENNEL's Festival had the highest ACS, first kills, and eliminations on the server, but she alone could not stand against the triple threat coming in from TL BR. daiki , nat1 , and bstrdd all had 240+ ACS and between them, a positive kill differential of 40.
Looking ahead
Tomorrow, the second semifinal between Shopify Rebellion GC

Shopify Rebellion GC North America Rank #3 flowerful Kayla Horton KP Erika Lytle sonder Diana Zhang Lorri Lorrian Elad bENITA Benita Novshadian and Team Liquid Brazil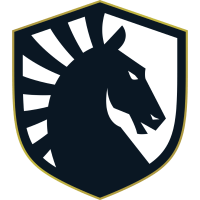 Team Liquid Brazil Brazil Rank #42 daiki Natalia Vilela nat1 Natalia Meneses naxy Ana Beatriz bstrdd Paula Naguil drn Paola Caroline will take place. This will be followed by two elimination matches: KRÜ Fem
KRÜ Fem Latin America South Unranked kalita Keila Nava romi Romina Alvarez will face off against APAC's X10 Sapphire
X10 Sapphire Asia-Pacific Rank #9 Poly JinNy Sarindhorn Wanothayarnchai Muffyn Babytz alyssa , while Guild X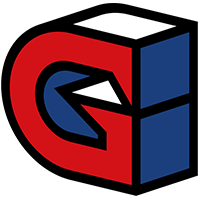 Guild X Europe Rank #5 aNNja Anja Vasalic Smurfette Yağmur Gündüz cinnamon Klaudia Beczkiewicz roxi Vivian Schilling ness Neslişah Demir and FENNEL GC

FENNEL GC Japan Unranked Festival Len Curumi KOHAL will fight each other for the right to stay in the competition.
Tomorrow's matches are: