BBL Esports
BBL Esports Europe Rank #11 Turko Mehmet Özen AsLanM4shadoW Ali Osman Balta Brave Eren Kasırga QutionerX Doğukan Dural SouhcNi Ibrahim Sağır have signed Efe "Elite" Teber to their active roster ahead of the upcoming 2023 season.
Originally hailing from Fenerbahçe Esports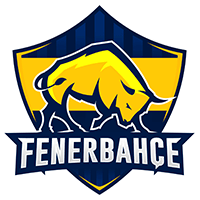 Fenerbahçe Esports Europe Rank #38 4woodanet Burak Emirhan Asrak Mykoz Mert Demirci ip0TT Yiğit Karadeniz Padisah Onur Dönmez Best Bartu Keskin w0zzip Zafer Gungor , Elite's competitive career began back in 2021, where he participated in TR Challenger events as well as a multitude of Tier 2 tournaments. After narrowly missing out on a spot at the TR Stage 1: Challengers 2 closed qualifiers following a defeat against Thunderbolts Gaming
Thunderbolts Gaming Europe Rank #77 jonx Enes Güngör DubzWoW Mustafa Doğan Antsy Yağız Güngör VPNCNP Kutluay Kutlu lurzy0y0 Ibrahim Sandıkcı YANKAS Yusuf Yankaş , Elite and the rest of his team participated in the Turkey Regional League: Stage 1 in hopes of qualifying for the VCT Promotion. Unfortunately, the team failed to make it into the playoffs, and were forced to wait until the next season to compete.
As the Turkey Regional League: Stage 2 season rolled around, Fenerbahçe would attempt to qualify for the VRL Finals. A shaky 4-3 record would earn the roster a spot at the playoffs, a feat Elite and the rest of his team had never managed to accomplish inside the league up until that point. After exacting their revenge on Thunderbolts in the quarterfinals, Fenerbahçe were two matches away from acquiring a spot at the VRL Finals. Unfortunately, a five-match series in the semifinals against Fire Flux Esports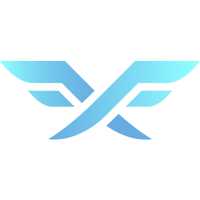 Fire Flux Esports Europe Rank #12 Wo0t Mert Alkan yetujey Eray Budak dESTRUCTIVEE Hakan Lekesizer WerlasS Metin Ünal SasuKe Ufuk Göktaş went the way of their opponents, and would be one of the last series Elite would play under Fenerbahce's banner.
As the 2023 season inches closer, BBL have been preparing by signing both upcoming and established talent. Elite's pickup comes after the Turkish organization recently acquired Eren "Brave" Kasırga, a former Papara SuperMassive
Papara SuperMassive Europe Rank #15 sterben Emre Demirci CyderX Caner Demir Elite Efe Teber Burzzy Burak Özveren Izzy Baran Yılmaz player who once represented Turkey on the international stage.
With their newest addition, BBL Esports
BBL Esports Europe Rank #11 Turko Mehmet Özen AsLanM4shadoW Ali Osman Balta Brave Eren Kasırga QutionerX Doğukan Dural SouhcNi Ibrahim Sağır are now: