Karmine Corp

Karmine Corp Europe Rank #82 ScreaM Adil Benrlitom Nivera Nabil Benrlitom xms Alexandre Forté SHIN Ryad Ensaad Newzera Alexis Humbert have announced former Team Liquid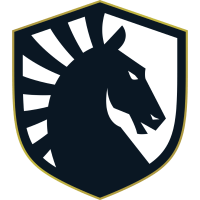 Team Liquid Europe Rank #3 Jamppi Elias Olkkonen nAts Ayaz Akhmetshin Sayf Saif Jibraeel Redgar Igor Vlasov soulcas Dom Sulcas duo Adil "ScreaM" Benrlitom and Nabil "Nivera" Benrlitom, as well as former MAD Lions
MAD Lions Europe Rank #6 Br0die Jack Emmott KRAY Calum Knight member Alexandre "xms" Forté. Karmine Corp have also renewed the contracts of Ryad "SHIN" Ensaad and Alexis "Newzera" Humbert.
Karmine Corp
@KarmineCorp
ScreaM was a part of the original Team Liquid roster. They made waves in the scene following their top-six finish in Masters: Reykjavik 2021. After missing out on Masters: Berlin, Liquid picked up Nivera ahead of EMEA Last Chance Qualifier; the addition of Nivera helped as the squad went on to qualify for Champions via LCQ, where they ended the year with a top-four finish.
After a dominant latter half of 2021, Team Liquid began their year by taking FunPlus Phoenix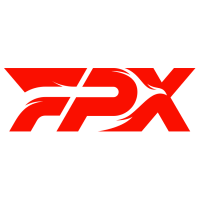 FunPlus Phoenix Inactive SUYGETSU Dmitry Ilyushin Zyppan Pontus Eek ANGE1 Kyrylo Karasov Shao Andrey Kiprsky ardiis Ardis Svarenieks 's spot in Masters: Reykjavik, where they placed in the top eight in the playoffs. After missing out on Masters: Copenhagen, Liquid earned a spot in EMEA Last Chance Qualifier, the very event they won and qualified for Champions. Team Liquid entered the playoffs as Group A's second-seed, and the roster capped off their year with a top-eight placement following their losses to OpTic Gaming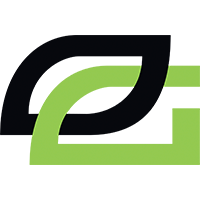 OpTic Gaming Inactive and FNATIC

FNATIC Europe Rank #2 Leo Leo Jannesson Derke Nikita Sirmitev Boaster Jake Howlett Chronicle Timofey Khromov Alfajer Emir Ali Beder . Following the organization's acceptance into the EMEA partnership league, the Benrlitom brothers departed the team.
Following a stint with Alliance
Alliance Europe Rank #191 SEIDER Mathias Seider in 2021, xms joined EMEA squad TENSTAR
TENSTAR Inactive Buld Michał Sokal kacpi Kacper Wolski maniek Jakub Mańkowski Stix Wojciech Chamielec . The roster did not qualify for the VCT 2022 and instead set their sights on VRL Northern Europe: Polaris — the roster was one match shy from the VCT Promotion tournament. Before Stage 2, the TENSTAR squad was picked up by MAD Lions
MAD Lions Europe Rank #6 Br0die Jack Emmott KRAY Calum Knight . The organization relocated to VRL France: Revolution, where they — just like TENSTAR — finished in second place, missing out on the VRL Finals.
Re-signees SHIN and Newzera were a part of the original KCORP squad when the organization entered the scene in Stage 2. During their campaign in VRL France, the roster ended with a 12-6 record and entered playoffs as the third seed. Karmine Corp would get their only victory against beGenius ESC
beGenius ESC Europe Rank #202 TiduS Guillaume Trinh CyvOph Clement Millard Jakexd Alhan Meguenni Ooriime Paul Gouin BaWaN Loic Martello before getting eliminated by eventual winners Team Vitality
Team Vitality Europe Rank #10 MOLSI Michał Łącki Destrian Tomas Linikas Twisten Karel Ašenbrener BONECOLD Santeri Sassi ceNder Jokūbas Labutis .
Karmine Corp are set to compete in the Kickoff Tournament in São Paulo, Brazil, in February, where all 30 partnership teams will debut their squads, including Team Liquid.
Karmine Corp

Karmine Corp Europe Rank #82 ScreaM Adil Benrlitom Nivera Nabil Benrlitom xms Alexandre Forté SHIN Ryad Ensaad Newzera Alexis Humbert are now: