Rex Regum Qeon
Rex Regum Qeon Asia-Pacific Rank #37 2ge James Goopio EJAY Eroll Jule Delfin tehbotoL David Monangin Lmemore Hagai Kristen Yesyurun Emman Emmanuel Morales fl1pzjder Saibani Rahmad have recruited ex- BOOM Esports
BOOM Esports Asia-Pacific Rank #3 blaZek1ng Gary Dastin Cud Thomas Alfiantino Famouz Fikri Zaki Hamdani severiNe Michael Winata Shiro Hildegard Arnaldo BerserX Rizkie Adla Kusuma David "tehbotoL" Monangin, who represented Indonesia in their first Champions appearance last September, and ex- Bren Esports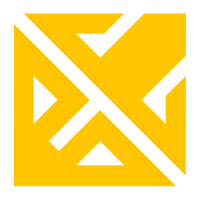 Bren Esports Inactive Eroll "EJAY" Jule Delfin. Their roster is the first from the Pacific league to be fully confirmed.

Shortly after it was revealed BOOM hadn't made it into franchising, tehbotoL began to seek offers. In the months leading up to the final partnership decision, tebhotoL had been an important part in keeping BOOM's reputation as top APAC team. Despite their consistent presences in APAC tournaments, BOOM only finished above the top-six once, in March this year. The team got their big break in the APAC LCQ, which they won against ONIC G
ONIC G Inactive , qualifying to Champions in the process. But the lack of international experience quickly caught up to tehbotoL's squad, who struck out of the groups in last place.
EJAY joined Bren after representing several lesser-known squads Filipino squads. His eight-month long tenure with the squad took the team to two both VCT Philippines main events, but larger APAC events eluded them. In two of their final 2022 tournaments, Bren again failed to make their mark in APAC competition, and the roster disbanded entirely earlier this month.
tehbotoL and EJAY replace Franz "Kevzii" Kevin Dingal and Jose "Draxii" Eduardo D. Jamir, who announced yesterday their status as free agents. For RRQ, it's their second and seemingly last move before the arrival of the partnership league. Just over a week ago, they linked up with coach Marthinus "Ewok" Jacobus Van Der Walt, who spent most of 2022 with ONIC.
Rex Regum Qeon
Rex Regum Qeon Asia-Pacific Rank #37 2ge James Goopio EJAY Eroll Jule Delfin tehbotoL David Monangin Lmemore Hagai Kristen Yesyurun Emman Emmanuel Morales fl1pzjder Saibani Rahmad 's official roster is now: