Former ONIC G
ONIC G Inactive coach Marthinus "Ewok" Jacobus Van Der Walt has been signed to Rex Regum Qeon
Rex Regum Qeon Asia-Pacific Rank #36 2ge James Goopio EJAY Eroll Jule Delfin tehbotoL David Monangin Lmemore Hagai Kristen Yesyurun Emman Emmanuel Morales fl1pzjder Saibani Rahmad as their head coach. This is RRQ's first significant acquisition after their announcement as one of the 10 partnered teams in the Pacific League.

Please welcome
@CoachEwok
as our new Head Coach of RRQ Valorant. Yep, we believe that Ewok will be the right person to spearhead our rebuilding efforts.
Welcome abroad brother, best of luck and let's do our best!!!
#RRQValorant
#VCT
#VIVARRQ
Over the last VCT season, Ewok primarily served as ONIC's full-time coach. During his stint, he managed to help ONIC reach top three in Challengers Indonesia: Stage 1 and become champions in Stage 2. His most significant achievement was bringing ONIC to the APAC LCQ grand finals against BOOM Esports
BOOM Esports Asia-Pacific Rank #3 blaZek1ng Gary Dastin Famouz Fikri Zaki Hamdani severiNe Michael Winata Shiro Hildegard Arnaldo BerserX Rizkie Adla Kusuma after defeating Team Secret

Team Secret Asia-Pacific Rank #6 invy Adrian Jiggs Reyes lenne Lim You Xiang Lionel BORKUM Jim Timbreza JessieVash Jessie Cuyco DubsteP Jayvee Paguirigan Jremy Jeremy Cabrera and BLEED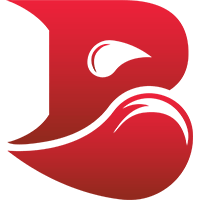 BLEED Asia-Pacific Rank #4 sScary Nutchapon Matarat Deryeon Derrick Yee Retla Jorell Teo Juicy Tyler James Aeria crazyguy Ngô Công Anh in a grueling back-to-back lower bracket series. Despite eventually losing to their fellow compatriot, Ewok brought ONIC's best interregional result.
With the 2022 offseason in full swing, RRQ is slated to hold trials which include their current Filipino roster and a select number of Indonesian players, with the end goal of finalizing their eventual roster for the 2023 Kickoff Tournament in São Paulo and the following Pacific League split in Seoul.
For now, the Rex Regum Qeon
Rex Regum Qeon Asia-Pacific Rank #36 2ge James Goopio EJAY Eroll Jule Delfin tehbotoL David Monangin Lmemore Hagai Kristen Yesyurun Emman Emmanuel Morales fl1pzjder Saibani Rahmad roster are: