DRX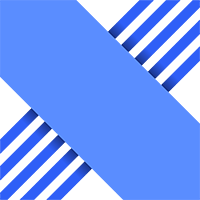 DRX Korea Rank #1 stax Kim Gu-taek (김구택) Rb Goo Sang-Min (구상민) Zest Kim Ki-seok (김기석) BuZz Yu Byung-chul (유병철) MaKo Kim Myeong-gwan (김명관) and FunPlus Phoenix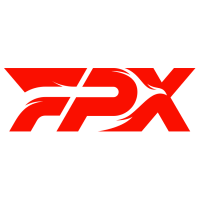 FunPlus Phoenix Europe Rank #1 SUYGETSU Dmitry Ilyushin Zyppan Pontus Eek ANGE1 Kyrylo Karasov Shao Andrey Kiprsky ardiis Ardis Svarenieks won today's lower bracket matches, eliminating FNATIC

FNATIC Europe Rank #2 Derke Nikita Sirmitev Boaster Jake Howlett Alfajer Emir Ali Beder and XSET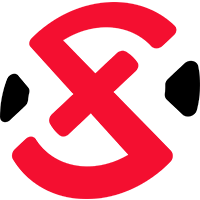 XSET North America Rank #2 respectively and ending the latters' dreams of the Champions trophy.
The day's games carried on into the early morning hours thanks to back-to-back prolonged matches. DRX overcame FNATIC to finally break into the top four of an international tournament, beating them in a nailbiter 2-1 series. FPX then survived a late replay call to defeat XSET 2-1 after being called back to the stage to seal their victory all over again.
FNATIC and DRX get ready to face off. (Photo by Colin Young-Wolff/Riot Games)
The first elimination match was between two teams playing against each other for the first time since Champions 2021. DRX, despite being the dominant team in their region, have struggled to meet international expectations. Their inability to break into the top four despite their consistency overall has been a recurring theme since their Vision Striker days.
Map number one was Icebox, chosen by FNATIC. The Europeans won four rounds in succession right off the bat. A timeout from DRX let the Koreans stop the snowball, and off the back of 3Ks from Rb and BuZz , they were able to end the half trailing 7-5.
However, once FNATIC switched over to the defense, Derke started the half off with a 4K which the team capitalized on to yet again win four rounds in a row.
Derke is just doing Derke things, nothing new to see here.
DRX fought back with two of their own, but by then the damage was done. FNATIC won Icebox 13-7.
The credit for FNATIC's Icebox victory can largely be attributed to Derke's dominance on Chamber. Off the back of a 31/10 K/D, Derke's 408 ACS was more than double that of anyone else on the server, and his 262 ADR was only just short of doubling everyone else. He led the server with five first kills while dying first only once.
Map number two was DRX's pick, Ascent, where they were starting off on the attack. The two times they'd played it so far in this event both were comebacks that culminated in overtime victories and this time proved no different. After losing the pistol and anti-eco, FNATIC were able to win five rounds in a row, bringing the scoreline to 5-2. Stax clutched out a 1v3 to win a round for DRX off a timeout, but FNATIC was unfazed and continued racking up the wins, eventually closing out the half at a dominant 8-4.
But DRX fought back to open the next half. They were able to win the first two rounds, and despite FNATIC winning their full-buy round, they went on to net three more, equalizing the score at 9-9. FNATIC immediately struck back with two consecutive rounds to take the lead.
Just when DRX seemed doomed to repeat their past disappointments, the team dug deep to find a little extra magic. A win in the next round closed the deficit to one, and then MaKo tied the game with a 1v2 clutch. His clutch was followed by a 1v1 from Zest to give DRX a lead, and then after FNATIC won their final round to force overtime, BuZz clutched a 1v1 of his own to give DRX the 13-12 advantage. Their defense, having proven strong in the second half of regulation, proved to be enough to then seal the map 14-12 and push the series to a third map.
DRX won the admiration of everyone with their overtime victory on Ascent.
"As long as I'm calling the shots, there's no way we're gonna stay in 5th-6th," said stax after the match. This would be put to test on map three. The decider map, Fracture, was where both of these teams had faced off before, during Champions 2021. That time around, FNATIC had beaten DRX (then Vision Strikers) handily, 13-6.
This rematch saw DRX starting on defense. Perhaps fueled by their win on Ascent, the Koreans took a quick 6-1 lead. However, after a timeout from FNATIC, their European opponents won two rounds. It seemed like DRX would be able to halt this comeback in round 10, where Derke was left in a 1v3. However, he closed it out and FNATIC ended the half at 6-6.
FNATIC had its heroes, and they had their moments.
Once DRX switched over to attack, their executes looked impeccable. FNATIC struggled to keep them off-site and while they did manage to win three rounds, DRX brought the score to 12-9. In round 21, Alfajer was forced to fend off a 1v4 to prevent his team's elimination, and despite finding three, he ultimately fell to Stax. DRX won Fracture 13-9, and the series 2-1.
The Champions stage saw heartbreak and celebration simultaneously today.
While Derke had been the star on Icebox, he was far from it on Fracture. He finished at the bottom of the scoreboard by ACS, and managed just one first kill to nine first deaths — a -12 swing in FK/FD differential between the two maps.
For FNATIC, this loss marks the end of their Champions run just short of the fourth-place finish they found inCopenhagen.
As for DRX, they are guaranteed a top-four finish and will face FPX on Sept 16, after a pair of off days.
"The whole tournament isn't over yet so we're gonna stay focused and not let our guard down," Stax said in his broadcast interview.
His team's tournament isn't over because of his, and his teammates', individual clutch plays. That's no big deal, according to Stax.
The winning shot, and Stax's reaction. (Photo by Colin Young-Wolff/Riot Games)
"The only time I'm under pressure is when I'm taking a shower because of the water falling from the ceiling."
The second series of the day saw a rematch between XSET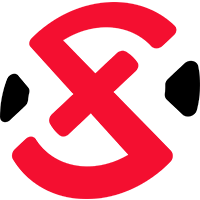 XSET North America Rank #2 and FunPlus Phoenix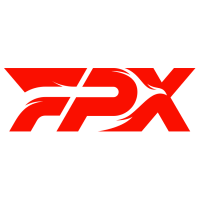 FunPlus Phoenix Europe Rank #1 SUYGETSU Dmitry Ilyushin Zyppan Pontus Eek ANGE1 Kyrylo Karasov Shao Andrey Kiprsky ardiis Ardis Svarenieks . The last time these two teams faced off was in the group stage, where XSET won 2-1. Similar to their last encounter, XSET chose Pearl as their pick.
Starting off on attack, XSET won the first two rounds, but their lead was short-lived as FPX quickly struck back. The Europeans won three in a row a 4K from AYRIN to help XSET get ahead 4-3. FPX traded back quickly, winning three rounds in succession. The two teams traded the half's last pair of rounds to give FPX a 7-5 lead at the half. FPX started off the second half on a high note by winning the first two rounds, but XSET's defense came to life. The Americans would go on to win three rounds in a row before a 3K from Zyppan halted their streak.
A firing squad down long indeed.
XSET, however, did not let this affect them as they won two more to bring the score to 10-10. FPX took a timeout at this juncture and were able to keep things equal at 11-11. Cryocells then stepped up with a 3K in round 23, and then closed things out by winning a 1v1 against Shao in the last round of regulation to deny FPX the overtime.
Cryocells, once he got that operator online, was the final nail in FPX's coffin on Pearl.
Map number two headed over to Bind, FPX's pick, where they started off on attack. They had a slow start, with XSET winning four rounds in a row. FPX stopped the bleeding after SUYGETSU clutched out a 1v2 to give FPX the spark they needed and their first round win. They won the next five rounds, bringing the score to 6-4, before XSET struck back. The half ended 7-5 in FPX's favor.
The hero FPX needed to fire up their spirit.
FPX won the pistol, but lost both the anti-eco and the subsequent round, bringing the score to 8-7. The Europeans were able to convert two more though and hit double digits. XSET didn't give up, and off an ace from BcJ , won three rounds to equalize things at 10 apiece. But that would be all XSET got on Bind, as FPX did not lose any more rounds and ended the map with a 13-10 victory.
Ascent was the decider, where FPX started off on the attack. They traded rounds back and forth, with XSET gradually taking a 5-3 lead despite ANGE1 winning two 1v2 clutches. However, FPX clawed their way back, winning four consecutive rounds to end the half 7-5.
FPX's IGL, controller, and clutch master today.
XSET started off their attacking half strong, and with the help of a 3K from AYRIN, brought the score to 9-9. FPX then called a timeout which immediately paid dividends - they won the next three rounds to get to map and series point. XSET opted to use their own timeout and won the next round. FPX however, denied overtime and won the last round of regulation, closing out Ascent 13-11.
Or so everyone thought.
A mere glitch for Riot, extreme consternation for everyone else.
It turned out that a long-standing bug with Killjoy's turret had caused some visible confusion amidst the XSET players during the last round of regulation. After some time, Riot issued a competitive ruling saying that round 24 would be replayed.
Both teams made their way back onto the stage - FPX understandably looking less than happy - and this time around, XSET were able to push the game into overtime. FPX were able to put up a solid attack twice but couldn't win their attacking round as XSET's defense continued to deny them. At 13-13, Zyppan clutched a 1v3 but zekken responded with a clutch of his own to keep XSET in the game.
zekken keeps XSET alive in both the game and tournament.
In the end, the third time was the charm as FPX called a timeout after they won their attacking round. Zyppan netted a 3K for himself and a round in the process to, yet again, keep FPX's dreams of the trophy alive.
In Pansy's words: "Zyppan, send them home for the second time!"
"We did not at any time, at any point in any way, ask for this round to be replayed, XSET head coach SyykoNT said. "This was 100% Riot's decision."
FPX on the other hand, said they were pretty angry about the rollback, and channeled it into the game to achieve the win. ANGE1 said that he didn't buy that XSET had nothing to do with the pause and still seemed vexed. The rest of the team seemed more relaxed after their victory.
"If I gave my honest opinion, I would firstly get fined by FPX, I'll get fined by Riot, then my career would most likely be canceled," ardiis said amidst laughter from the players. "So no comment."
But there was still an entire match that happened before the rollback, one that was so tight that the three maps combined had just a seven-round difference between the winners and the losers.
FPX after their (twice-over) victory against XSET. (Photo by Colin Young-Wolff/Riot Games)
"They had some good ideas, the way they called them, the way they played around was really annoying to deal with," FPX head coach d00mbr0s said. "I could see their adaptations and notice a lot of prep and hard work from them. And that's what I really appreciate about teams, you know, when you see different stuff, and you can see that we can switch styles from match to match. And obviously, it was a really close match. I think they should be considered a tier one team."
With this, FPX will move on and face DRX in the lower bracket. As for XSET, they will have to be content with a top six placement, which is their best result to date internationally.
Looking ahead
September 14 and 15 are dark days, a reprieve both of these teams could use. Matches will resume on Sept. 16 and will feature the upper bracket finals, plus an elimination match between DRX and FPX.
The schedule is: