Day two of Valorant Champions 2022 saw Leviatán
Leviatán Latin America South Rank #1 Tacolilla Vicente Compagnon Melser Marco Eliot Machuca Amaro adverso Benjamín Poblete kiNgg Francisco Aravena Shyy Fabian Usnayo clinch the tournament's first playoff spot today after a dominant 2-0 victory against Paper Rex

Paper Rex Asia-Pacific Rank #1 mindfreak Aaron Leonhart Jinggg Wang Jing Jie f0rsakeN Jason Susanto Benkai Benedict Tan d4v41 Khalish Rusyaidee . Group B's opening matches also played out, as ZETA DIVISION
ZETA DIVISION Japan Rank #1 Laz Ushida Koji crow Maruoka Tomoaki Dep Yuuma Hisamoto SugarZ3ro Shota Watanabe TENNN Tenta Asai took on the Brazilian powerhouse LOUD

LOUD Brazil Rank #1 Sacy Gustavo Rossi aspas Erick Santos saadhak Matias Delipetro pancada Bryan Luna Less Felipe de Loyola and new challenger BOOM Esports
BOOM Esports Asia-Pacific Rank #3 BerserX Rizkie Adla Kusuma tehbotoL David Monangin esports made the veterans of OpTic Gaming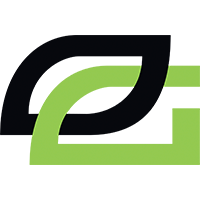 OpTic Gaming North America Rank #1 sweat.
Both teams have been repping their region internationally for quite some time, with LOUD qualifying for all of the international LANs this year. They came second at Masters Reykjavík, after their loss to OpTic. At Copenhagen, they yet again fell to the hands of OpTic and had a group stage exit.
As for ZETA, despite only making it to Reykjavík this year, they pulled off a surprisingly deep run, eventually placing third. They eliminated teams like DRX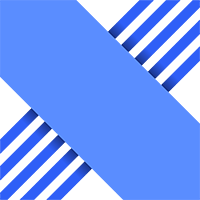 DRX Korea Rank #1 stax Kim Gu-taek (김구택) Rb Goo Sang-Min (구상민) Zest Kim Ki-seok (김기석) BuZz Yu Byung-chul (유병철) MaKo Kim Myeong-gwan (김명관) , Paper Rex

Paper Rex Asia-Pacific Rank #1 mindfreak Aaron Leonhart Jinggg Wang Jing Jie f0rsakeN Jason Susanto Benkai Benedict Tan d4v41 Khalish Rusyaidee , and Team Liquid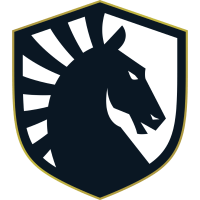 Team Liquid Europe Rank #3 Jamppi Elias Olkkonen Nivera Nabil Benrlitom soulcas Dom Sulcas ScreaM Adil Benrlitom dimasick Dmitriy Matvienko before finally falling to the eventual champions of the event, OpTic, proving that they aren't a team to be underestimated. While neither of these teams has played each other in the past, they were both regional favorites with a strong record this year.
ZETA DIVISION is here to win it all. (Photo by Colin Young-Wolff/Riot Games)
LOUD took the two teams to Ascent for the first map, where they have only lost once in VCT history, against OpTic in the Copenhagen finals. Starting off on attack, they had a slow start, as ZETA got to a 3-1 lead with the help of a Killjoy ult and turret that prevented attackers from pushing the spike defuser in round four. However, LOUD was able to bounce back, tying up the score 3-3. ZETA called a timeout and converted it into a flawless thrifty round to retake the lead.
The half ended 7-5 in ZETA's favor, but once LOUD got onto defense, the Brazilian squad looked unassailable. They won six rounds in succession to bring the score to 11-7, with Sacy and Less pulling off a 2v4 in round 17 to trigger a timeout from ZETA. SugarZ3ro was able to pull off a 1v3 clutch to win ZETA their first round in the half shortly thereafter, but that was all they would find before LOUD closed out the map at 13-8. Less and Sacy both had a 265+ ACS, while SugarZ3ro was the sole player for ZETA who had a positive KDA.
A phenomenal clutch by SugarZ3ro would net ZETA DIVISION's sole attacking round victory on Ascent.
Map number two, Fracture, was ZETA's pick, where they started off on defense. They started strongly and built a massive lead, bringing the score to 7-2. But LOUD answered back, managing to win the last three rounds of the half to derail ZETA's momentum, ending the half at 7-5. Once ZETA switched to attack, however; they faced the same struggle as on Ascent, where they just weren't able to deal with LOUD's defense. In round 16, saadhak pulled off a 4K to tie up the score at 8-8, and after that, LOUD managed to win three rounds in a row to bring the score to 11-8.
Saadhak nets a crucial 4K post which LOUD really gained momentum.
ZETA finally lashed back, with Laz finding a 3K to finally break LOUD's streak. This proved to be one last flutter of life before LOUD sounded the death knell and ended things 13-9, denying the possibility of map three. Laz did his best to see ZETA through with a massive 303 ACS, but the rest of his team struggled. LOUD's teamplay just seemed stronger with three of their players crossing 200 ACS.
LOUD celebrate their dominant victory as they move on to the qualifier match. (Photo by Colin Young-Wolff/Riot Games)
With this, LOUD will move on to Group B's winner's match and play against their old rival OpTic tomorrow. ZETA will face BOOM esports in an elimination match on September 4.
The second match of Group B saw an old favorite in OpTic Gaming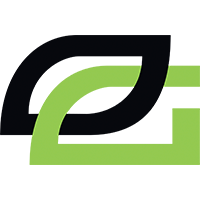 OpTic Gaming North America Rank #1 , arguably one of the most consistent teams this year, go up against BOOM Esports
BOOM Esports Asia-Pacific Rank #3 BerserX Rizkie Adla Kusuma tehbotoL David Monangin . OpTic were the winners of Masters Reykjavík and finished third at Copenhagen.
In contrast, this is BOOM Esports' first international appearance. The Indonesian team won the APAC LCQ to qualify, beating out teams like BLEED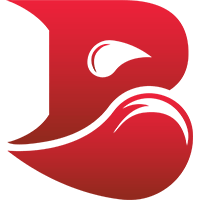 BLEED Asia-Pacific Rank #6 and ONIC G
ONIC G Inactive Monyet Cahya Nugraha Shiro Hildegard Arnaldo severiNe Michael Winata Lmemore Hagai Kristen Yesyurun NcSlasher Sheldon Andersen Chandra for the spot.
blaZek1ng wears his brother — and ONIC G player — severiNe's bandanna onto the world stage, bringing a shared dream to life. (Photo by Colin Young-Wolff/Riot Games)
Things started off on Breeze, chosen by BOOM. Despite losing the pistol and the anti-eco, the Indonesian squad put up an intimidating defense and were able to quickly snowball round wins to take a 7-3 lead. OpTic were able to push back and win one more round in the half before BOOM ended it 8-4.
But OpTic looked strong once they switched over to defense. They won six consecutive rounds to surge ahead 10-8, stealing away the lead from BOOM. However, in round 19, after investing four ultimates, BOOM were able to finally win a round and they built upon that foundation to take the map to 12-11. In the last round of regulation, crashies took advantage of a last-second rotation and bagged a 3K, enabling OpTic to take the map to overtime.
Crashies' three kills forced an overtime that kept OpTic alive on the map.
BOOM won the first round of overtime, but OpTic immediately countered with a flawless, tying things up at 13-13. OpTic managed to win their attacking round and soon put themselves in a favorable position to win the map by setting up a 4v2 retake on their defense.
tehbotoL and fl1pzjder deny the win for OpTic with their clutch.
However, tehbotoL and fl1pzjder managed to win the round and push things to yet another overtime. The score bounced back and forth, with crashies getting a 4K at 14-15 to tie things up. Finally, at 16-16, BOOM managed to win two consecutive rounds, winning the map. Despite three of OpTic's players having 28+ kills, the true hero of the map was tehbotoL who had a monstrous 38 frags and a 79% KAST, the highest on the server.
After that grueling showdown, map two headed over to Bind. OpTic rebounded nicely on their map pick and looked extremely strong despite their defeat on the first map. Starting things off on defense, they won eight rounds in a row. BOOM finally managed to net two for themselves, but OpTic continued their dominance and ended with 10 rounds to their name in the half. BOOM won the pistol and the anti-eco, but this was not the heralding of a comeback. They got one more on the board before OpTic crossed the finish line, 13-5.
The last round BOOM would win on Bind.
The decider map was Fracture, and initially, this looked promising for BOOM, seeing that they had a 74% win rate on the map before today. However, despite BOOM finding the first two rounds, OpTic was able to end the half 9-3.
In Sideshow's words, "Boom, in that moment, know that they've just made VCT history for all the wrong reasons".
Those three wins were all BOOM would end up finding this time, as OpTic won the map and match with an explosive 13-3 scoreline.
OpTic Gaming stand victorious after their 2-1 reverse sweep against BOOM Esports. (Photo by Colin Young-Wolff/Riot Games)
OpTic will move up into the winner's match and will play against LOUD, a matchup that will send one of these two rivals into the playoffs. ZETA and BOOM though will be facing each other in an elimination series.
The final match for the day was a winner's qualifier between Paper Rex

Paper Rex Asia-Pacific Rank #1 mindfreak Aaron Leonhart Jinggg Wang Jing Jie f0rsakeN Jason Susanto Benkai Benedict Tan d4v41 Khalish Rusyaidee and Leviatán
Leviatán Latin America South Rank #1 Tacolilla Vicente Compagnon Melser Marco Eliot Machuca Amaro adverso Benjamín Poblete kiNgg Francisco Aravena Shyy Fabian Usnayo , with the victor heading into playoffs. Paper Rex were coming off a close win against EDward Gaming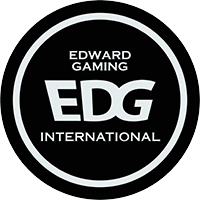 EDward Gaming China Rank #1 ZmjjKK Yongkang Zheng (郑永康) nobody Sen Xu Wang (王森旭) Life Dong Hao Qu (瞿东豪) CHICHOO Shun Zhi Wan (万顺治) Haodong Hao Dong Guo (郭浩东) , while Leviatán had trounced Team Liquid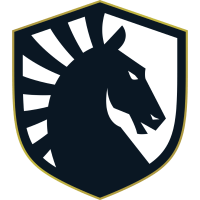 Team Liquid Europe Rank #3 Jamppi Elias Olkkonen Nivera Nabil Benrlitom soulcas Dom Sulcas ScreaM Adil Benrlitom dimasick Dmitriy Matvienko in a clean 2-0 victory.
Leviatán, fresh from their dominant victory against Team Liquid, aim to replicate the feat. (Lance Skundrich/Riot Games)
Map one was Leviatán's pick, and they pulled ahead to a quick 5-1 lead. adverso had an ace to his name, while he, Tacolilla , and kiNgg , also had a 3K apiece.
adverso pulls off a clean ace with precise repositioning.
But Paper Rex soon found their footing and closed out the half 6-6. Their defense was not nearly as successful as their attack, however; Paper Rex were only able to net two more rounds before Leviatán won the map 13-8.
Paper Rex's pick was Bind, with Leviatán starting off on defense. The teams looked quite evenly matched in the first half at a score of 4-3. Paper Rex managed three rounds in a row, but Leviatán countered with two of their own, off of a 4K from kiNgg . This dance continued into Leviatán's attacking half where Paper Rex slowly gained a lead, with Jinggg netting a 3K and 4K in quick succession to take Paper Rex to 11-9. '
However, Leviatán pushed back explosively, fueled by an ace from Shyy , winning four consecutive rounds to win the map 13-11 and deny Paper Rex both the overtime and map 3.
f0rsakeN was a bit too late to the party, letting Shyy ace out the round and give Leviatán the final push they needed to win the map.
With this, Leviatán will march into the playoffs undefeated, without having lost a single map. It's not the end for Paper Rex either, as they have one more chance to qualify if they can defeat the winner of EDward Gaming vs Team Liquid.
Looking ahead
Day three of Champions will feature three matches: the Group C openers and the winner's finals between OpTic and LOUD.
The matches are: